We are open Saturday and Sunday!
Call Now to Set Up Tutoring:
(502) 354-4657
Private In-Home and Online Trigonometry Tutoring in Fisherville, KY
Receive personally tailored Trigonometry lessons from exceptional tutors in a one-on-one setting. We help you connect with in-home and online tutoring that offers flexible scheduling and your choice of locations.
Recent Tutoring Session Reviews
"This session was a review of volumes by cylindrical shells. The student is feeling confident on material for Exam 3, but wants to review material that was on Exam 2 to ensure a thorough understanding. He seems comfortable and confident with the material."
"This session we began to prepare for the student's upcoming test. We went over the part of his semester review that will be in the next test. This included most parts of the test, so it was a good beginning review. Next session we're going to cover his other review for this test, and in between these sessions I'm going to have him complete selected questions from the last review as that material will be covered on this next test."
"This session we covered adding and subtracting fractions, multiplication, and we also went over the list of spelling words I gave her last time we met. She had some trouble subtracting complex fractions, but she did very well adding fractions. We are still working on her attitude. We are also trying to get her out of the habit of saying "I don't know." I explained to her that there is nothing wrong with not knowing the answer to the question, but if she does not know she has to at least try to solve the problem and then ask for help. I left her with a crossword puzzle instead of spelling words this time and asked her to choose 10 words and create corresponding sentences."
"This session we covered implicit differentiation, differentiation of logarithmic functions, and reviewed chain rule. We went through several assignments that the student had been assigned by his teacher. He is very eager to understand the materials presented in class. He has other assignments that need to be completed."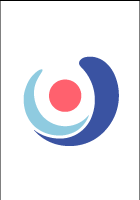 "This session we worked on the student's hw. The concepts covered were solving n powers and the nth roots. On the first section, she did a great job. She knew the process quite well and was able to solve quite easily. She also did well with u-substitution and did perfect square trinomials superbly. She kept very engaged, and even if she made mistakes, I would make a comment, and she would fix it."
"This session, I continued to work with the student on solving rational polynomial equations and equations with radicals.

I believe she feels much more comfortable with equations with radicals.

Some of the more complex rational polynomial equations involve many steps and leave plenty of opportunity for a simple mistake like a misplaced sign.

She understands the concepts, and I feel that she is comfortable in her understanding.

She has to work on "multiplying through" with negative signs and not becoming apprehensive upon seeing the more complex expressions."
Nearby Cities:
Louisville Trigonometry Tutoring
,
Cincinnati Trigonometry Tutoring
,
Greenwood Trigonometry Tutoring
,
Fairfield Trigonometry Tutoring
,
Jeffersontown Trigonometry Tutoring
,
Mount Washington Trigonometry Tutoring
,
Mooresville Trigonometry Tutoring
,
Lyndon Trigonometry Tutoring
,
Reading Trigonometry Tutoring
,
Shepherdsville Trigonometry Tutoring
,
Middletown Trigonometry Tutoring
,
Prospect Trigonometry Tutoring
,
Corydon Trigonometry Tutoring
,
Buckner Trigonometry Tutoring
,
Borden Trigonometry Tutoring
Nearby Tutors:
Louisville Trigonometry Tutors
,
Cincinnati Trigonometry Tutors
,
Greenwood Trigonometry Tutors
,
Fairfield Trigonometry Tutors
,
Jeffersontown Trigonometry Tutors
,
Mount Washington Trigonometry Tutors
,
Mooresville Trigonometry Tutors
,
Lyndon Trigonometry Tutors
,
Reading Trigonometry Tutors
,
Shepherdsville Trigonometry Tutors
,
Middletown Trigonometry Tutors
,
Prospect Trigonometry Tutors
,
Corydon Trigonometry Tutors
,
Buckner Trigonometry Tutors
,
Borden Trigonometry Tutors
Call us today to connect with a top
Trigonometry tutor in Fisherville, KY
(502) 354-4657