We are open Saturday and Sunday!
Call Now to Set Up Tutoring:
(720) 305-6032
Private In-Home and Online ISEE Tutoring in Federal Heights, CO
Receive personally tailored ISEE lessons from exceptional tutors in a one-on-one setting. We help you connect with in-home and online tutoring that offers flexible scheduling and your choice of locations.
Recent Tutoring Session Reviews
"The student and I continued working on verbal questions, with synonyms and sentence completion. Next session, we will return to some math-related practice problems to get her prepared for the test."
"Today the student and I moved away from focusing on the essay and spent more time on the multiple choice sections. I was impressed with the student's performance in both the Quantitative Reasoning and Math sections. She is doing much better identifying the types of problems she is encountering and making educated guesses based on that. We also worked on vocabulary - reviewing words from previous sections. Overall, I was very impressed with the students focus and accuracy during this session!"
"We began by going over the student's homework on quadratic equations, which he did well on, and I taught him how to do quadratic equations. We then worked on vocabulary briefly, and next spent some time going over basic geometry concepts. Finally we did reading comprehension."
"I had her do a word matching game review of vocabulary from last session, and she remembered nearly all of them. Then, we covered strategies for synonyms, and did some word arithmetic, working with root/prefix/suffixes, to determine word meaning. She did a synonyms practice set, and did quite well, so this we will work on, but won't be a focus. Then we reviewed the strategies for sentence completion, and she did a practice set. Again, she did well, and may need little help in that area. Then, we spent some time on math concepts, including place value, estimation strategies, and the bulk of the time on fractions. She needed some help with reducing, and then conversely, finding common denominator for addition. I also had her work with mixed numbers and improper fractions. We will need to come back to this for more review. Overall she was focused and trying hard, and making progress."
"Today we focused on the quantitative comparison section. We worked on actually working through the questions, and by the end she trusted that she needed to do it my way in order to get more answers right."
"Both girls took a math section, and I started the first student on a lower level test to see where her gaps are and find her testing level without overwhelming her. She felt good at the lower level. As we increase the difficulty we can expect the scores to drop a bit, but as we build test-taking tools we hope to keep spirits up."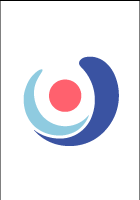 "We looked over the notes from the past tutor's sessions. For the remainder of the session, we went over strategies for sentence completion, like filling in your own word, identifying clue words and direction words, and eliminating wrong answers. One student had more trouble with spelling than the other student, but both of them were very willing to concentrate and learn techniques for test-taking. I assigned them 10 practice sentence completions for homework."
"During today's tutoring session, the student took her third ISEE -- Upper Level practice test. She completed the first four sections of the practice test. During our next tutoring session, the student and I will review all of the questions that she got wrong on today's practice test. She is a very bright student. She is always very attentive and focused on the task at hand. Thus our lessons are always very productive."
"During this session we worked on both math and reading strategies. We began the session translating algebraic expressions and discussed how specific wording implies different order of operations and we worked on a more thorough understanding of order of operations, using strong/weak and left/right methods as opposed to the traditionally taught PEMDAS. During reading practice, we discussed the importance of a strong comprehension of the reading passage in order to quickly answer multiple choice questions. I provided the student with scaffolded practice using questioning to ensure a deep comprehension. Additionally, we discussed identifying correct answers over trick answers."
"Today I met the student and his father. We spent the session getting to know him and how to make the most effective use of our tutoring sessions. I have assigned to him to complete the first 2 parts of the 5-part practice test to review during our next session on Saturday."
"We worked on her final school assignment before classes start tomorrow, and then we did another example essay. She seems to be applying what we've been talking about in terms of structure and bringing personal experience to her writing. We also worked on reading comprehension."
"The student and I began with a comprehensive quiz to gauge where she is in each subject and she did well overall. We went on to practice/learn about 30 vocabulary words (and made flashcards to review each session), as well as went through two math topics in depth - probability (both independent and dependent events) and averages (in particular word problems involving the use of algebra in solving for variables in the scenario)."
Nearby Cities:
Thornton ISEE Tutoring
,
Boulder ISEE Tutoring
,
Lakewood ISEE Tutoring
,
Golden ISEE Tutoring
,
Arvada ISEE Tutoring
,
Denver ISEE Tutoring
,
Longmont ISEE Tutoring
,
Broomfield ISEE Tutoring
,
Northglenn ISEE Tutoring
,
Wheat Ridge ISEE Tutoring
,
Lafayette ISEE Tutoring
,
Louisville ISEE Tutoring
,
Erie ISEE Tutoring
,
Superior ISEE Tutoring
,
Colorado ISEE Tutoring
Nearby Tutors:
Thornton ISEE Tutors
,
Boulder ISEE Tutors
,
Lakewood ISEE Tutors
,
Golden ISEE Tutors
,
Arvada ISEE Tutors
,
Denver ISEE Tutors
,
Longmont ISEE Tutors
,
Broomfield ISEE Tutors
,
Northglenn ISEE Tutors
,
Wheat Ridge ISEE Tutors
,
Lafayette ISEE Tutors
,
Louisville ISEE Tutors
,
Erie ISEE Tutors
,
Superior ISEE Tutors
,
Colorado ISEE Tutors
Call us today to connect with a top
ISEE tutor in Federal Heights, CO
(720) 305-6032