We are open until 8pm!
Call Now to Set Up Tutoring:
(404) 704-6763
Private In-Home and Online Latin Tutoring in Fayetteville, GA
Receive personally tailored Latin lessons from exceptional tutors in a one-on-one setting. We help you connect with in-home and online tutoring that offers flexible scheduling and your choice of locations.
Recent Tutoring Session Reviews
"Took a 1-page assessment on past two weeks' material (5 fill in the blanks on Correlative Conjunctions, Identify the complete subject and predicate, direct and indirect objects). We followed this with 2 pages on Active vs Passive voice in verbs, and when each is appropriate. Had a short exercise on identifying newspaper headlines in each of the voices, then covered non-count nouns and predicate adjectives briefly."
"Continued with multiplication of binomials. We looked at special cases (when written with a square, difference of 2 squares), solving proportions, solving proportions with distributive property, dividing monomials with multiple variables when answer is fraction or whole number.  I also, loaned her an integrated algebra workbook to use for practice."
"The student and I spent some time going over science questions. He is feeling pretty comfortable with math, but needs some more work on science. We did review math as well. Before we meet next, he is going to do some practice problems online."
"Today, we worked on three journal entries. I reviewed the rules we developed for working on journal entries. I want the student to feel confident writing on his own.  He completed one journal entry and began the outline and introduction paragraph for the remaining two entries."
"The student and I went over multiplying two three digit numbers - she seemed to understand how to do these problems by the end of our session. The student and I also reviewed adding complicated mixed numbers, and converting fractions to percentages."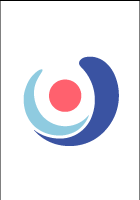 "The student took a full length exam today. He did well on the English, math, and science portion. He did not do as well on the reading portion as he has in the past. With the exam coming up next week, I reminded him to use his breaks wisely and stressed the importance of staying focused during the later sections of the exam."
"We began Ch. 5, section 1    Some topics discussed:  The irregular verbs in the preterite: poder (to be able to) and traer (to bring)    Additional reflexive verbs: arreglarse, Cepillarse, Darse prisa, ducharse, pintarse (las unas), tardarse (en + infinitive)    Reflexive pronouns and direct object pronouns    Pattern for conjugated verbs=  Reflexive pronoun + DO pronoun + conjugated verb    With reflexive verb used as an infinitive:    Conjugated verb 1 + infinitive of reflexive verb + reflexive pronoun + direct obj pronoun (DO pronoun)    Possessive pronouns: tuyo, suyo, nuestro"
"Continued probability distributions and interpretation. Introduced uniform and normal distributions, including the standard normal distribution (N[0,1]). Went over graphing calculator techniques for calculating probabilities."
"The student and I worked on her semester review. It mostly covered proportions, ordering numbers, and calculating percentages. She remembered the majority of the material and caught on to the rest with a little refreshing. Overall, she seems to be prepared for the upcoming test."
"The student and I went over the last two lectures for the exam which covered transcription and translation in prokaryotes and eukaryotes. We also went over the Lac Operon another time."
"We had our last session on Friday before the student's test on Saturday. She has come a long way since we started working together in December. She was still struggling with finishing in the allotted but was showing improvement in that area as well. I really hope her test goes well."
"Both students and I covered equilibrium, rate, equilibrium constants, thermodynamics, and Gibbs free energy. We discussed entropy, enthalpy, and reaction spontaneity, as well as how these principles relate back to the chemical equilibrium constant K."
Nearby Cities:
Alpharetta Latin Tutoring
,
Johns Creek Latin Tutoring
,
Duluth Latin Tutoring
,
Marietta Latin Tutoring
,
Dunwoody Latin Tutoring
,
Norcross Latin Tutoring
,
Sandy Springs Latin Tutoring
,
Decatur Latin Tutoring
,
Roswell Latin Tutoring
,
Lawrenceville Latin Tutoring
,
Athens Latin Tutoring
,
Atlanta Latin Tutoring
,
Smyrna Latin Tutoring
,
East Point Latin Tutoring
,
Gainesville Latin Tutoring
Nearby Tutors:
Alpharetta Latin Tutors
,
Johns Creek Latin Tutors
,
Duluth Latin Tutors
,
Marietta Latin Tutors
,
Dunwoody Latin Tutors
,
Norcross Latin Tutors
,
Sandy Springs Latin Tutors
,
Decatur Latin Tutors
,
Roswell Latin Tutors
,
Lawrenceville Latin Tutors
,
Athens Latin Tutors
,
Atlanta Latin Tutors
,
Smyrna Latin Tutors
,
East Point Latin Tutors
,
Gainesville Latin Tutors
Call us today to connect with a top
Latin tutor in Fayetteville, GA
(404) 704-6763