Call Now to Set Up Tutoring:
(404) 704-6763
Private In-Home and Online German Tutoring in Fayetteville, GA
Receive personally tailored German lessons from exceptional tutors in a one-on-one setting. We help you connect with in-home and online tutoring that offers flexible scheduling and your choice of locations.
Recent Tutoring Session Reviews
"The student and I worked on trigonometric identities, solutions, and inverse functions. We worked various review problems to help her study for the test. She is doing well, just needs to memorize the unit circle, and memorize the trig identities she has covered in class."
"The student I spent the session reviewing cellular respiration.  We went over the Citric Acid Cycle and the electron transport chain.  We went over notes she had taken in class and pictures in the chapter to review her knowledge of the different processes she will be tested on.  Additionally, we went through the online review and test for the chapter.  Despite this only being midway through the chapter the student' already has a great grasp on the topic.  Next week we will review and I will focus on testing her knowledge before her test."
"We worked on the Reading section.  She has plenty of prep work to do daily until we see each other next."
"Today the student and I prepared for her upcoming test over chapters 17 (solubility) and 18 (thermodynamics). We did this by first working through previous quizzes and then afterward going through a review given by the teacher. For extra practice problems, we worked through examples in the notes. She came out of the session with a better understanding of how to calculate equilibrium constants."
"Prepared for the student's final exam. Reviewed the following topics that she was a little rusty on: using derivatives to find linear approximations, using algebra/trig tricks to simplify limits, use of L'Hopital's rule as a limits shortcut for indeterminate forms, and explaining the link between Rolle's theorem and mean value theorem. She should be all set to ace the final exam."
"The student and I discussed general strategies for tackling the test. We also talked at length about both the analysis of an issue and analysis of an argument essay. I instructed the student to study vocabulary for her test. The student and I also through some practice math and verbal questions. In math, we focused on exponential rules and talked about strategies to use with the quantitative comparison and multiple choice questions."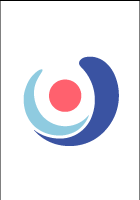 "We started our session by going over a handout I brought on sentence structure as relevant to the ACT. We did a couple of English practice sections, and the student did very well. I also gave her a couple of minutes to come up with an outline in response to one of the prompts in her practice book. She did very well! I asked her to write the actual essay before our next session. We did a couple of practice science sections as well as math problems, adding to her formula sheet as we went. I asked her to do one complete math section before our next session."
"During this session, we worked on language arts and math. We put a large emphasis on language arts because the student was preparing for a test.  We discussed, defined, and reviewed various prefixes and roots. We were coming up with effective ways to remember what each prefix and root means. For math, the student performed a few calculations for the volume of prisms. He understood how to do it, but he needed to focus on writing down the information in the problem in order to keep everything in order."
"Today, we alternated between multiplication and division problems, using 3 different books. We did timed multiplication and division facts problems. She is doing well at reading the problems, underlining the important words, and solving the problems."
"The student and I worked on various word problems. We reviewed problems with probability and combinatorics. We worked through various word problems listed in the test guide. Our focus is word questions interpretation and writing the appropriate equations. Finally, we reviewed some of the more challenging problems she had done for homework."
"Tonight we started the calculator portion of the sample tests the student found. We are meeting later this week and hopefully by then we have another calculator sample test to work on."
"The student and I worked on review for her upcoming tests. We went through the remainder of the practice questions I had started with her, completing the free response sections. As we went through the questions, we reviewed the topics in some depth, with a particular focus on vocabulary. After we finished the practice test, we talked through the review packet provided by her teacher. Although we were unable to get through the entire packet, she said she planned to read through the remainder later that night while babysitting."
Nearby Cities:
Alpharetta German Tutoring
,
Johns Creek German Tutoring
,
Duluth German Tutoring
,
Marietta German Tutoring
,
Dunwoody German Tutoring
,
Norcross German Tutoring
,
Sandy Springs German Tutoring
,
Decatur German Tutoring
,
Roswell German Tutoring
,
Lawrenceville German Tutoring
,
Athens German Tutoring
,
Atlanta German Tutoring
,
Smyrna German Tutoring
,
East Point German Tutoring
,
Gainesville German Tutoring
Nearby Tutors:
Alpharetta German Tutors
,
Johns Creek German Tutors
,
Duluth German Tutors
,
Marietta German Tutors
,
Dunwoody German Tutors
,
Norcross German Tutors
,
Sandy Springs German Tutors
,
Decatur German Tutors
,
Roswell German Tutors
,
Lawrenceville German Tutors
,
Athens German Tutors
,
Atlanta German Tutors
,
Smyrna German Tutors
,
East Point German Tutors
,
Gainesville German Tutors
Call us today to connect with a top
German tutor in Fayetteville, GA
(404) 704-6763