Call Now to Set Up Tutoring:
(404) 704-6763
Private In-Home and Online French Tutoring in Fayetteville, GA
Receive personally tailored French lessons from exceptional tutors in a one-on-one setting. We help you connect with in-home and online tutoring that offers flexible scheduling and your choice of locations.
Recent Tutoring Session Reviews
"Today we worked on one digit into 3 digit division without remainders for the factors of 4, 5, and 6, which was a homework assignment. In addition we worked on word problems practice using multiplying and dividing."
"1. Reviewed writing equation of circles and completing the squares of polynomials.   2. Reviewed graphing trigonometric functions and determining periodicity, domain and range with a brief review on vertical asymptote of functions.  The student seemed confident in his ability to correctly solve problems involving the concepts reviewed. He will complete assessment August as preparation for our next session."
"She has another project lined up, and this time she has to write three programs. The first is a modification of the last program she wrote so that one is done. There is another that asks whether or not someone won a 3D tic tac toe game. She has an outline for a 2D word search program, so she's just going to generalize that to 3D and tell it to search for XXX and OOO. By the end of the session we finished that program. The final program is a jailbreak program, but it is very similar to the maze program so she has a working prototype already."
"Reviewed inequalities,  including those involving absolute values. The student needed a little help with the algorithm at first, but caught on fast and did fantastic for the rest of the problems. Sessions have been scheduled once a week on Mondays at 5:30."
"Since our last session, the student took a practice exam in which she wrote one exam essay. During our session we took some time to go over how she felt about the whole testing process as well as her essay. She mentioned that she did hit a few "snags" when writing her final draft in trying to add things, so I gave her a few tips with that. We then went over her actual essay and addressed some minor things that needed fixing. We also went over how to best go about editing and coping with the testing environment. In general, the student seemed to enjoy knowing that "math people" can be great writers as well, they just tend to have a different style. This also took the stress off of feeling the pressure to be outside the box and completely original; she definitely gained some confidence."
"Last night we went over the Language Skills portion of the test, focusing on punctuation, grammar, and sentence composition. The student had a punctuation quiz from a few weeks back. We used a blank quiz and went over each question, explaining the 'why' of each answer. We then moved onto a study guide which discussed the Language Skills HSPT section in more detail, and reviewed things like pronouns, verb agreement, gerund phrases, etc."
"Today we worked through more of a science section and went over what she had done. She is improving. I really think that her biggest problem will be confidence over material."
"We covered the first four passages of the test, discussing each of the passages as well as the questions and their correct answers. As far as passage strategy, the main focus should be to read with purpose; read every word without needing to understand all of them (don't read and re-read, that wastes time), but do understand the purpose of each sentence or phrase (description, example, contradict, opinion, etc.). Use the time saved up by this cursory look through the passage to rigorously tackle the questions. Be sure to reference the text whenever you need to decide between likely answer choices and when the question stem can be analyzed based on the passage. And as always, don't hesitate to ask if you have questions in between sessions!"
"The student continued reading from his book of choice from last session. Also he completed math work on addition and subtraction problems and continued working on skills in workbook for the new school year."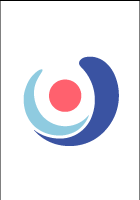 "During this session I tutored student 1 in math and student 2 in physics. During student 2's session we went over projectile motion and the difference between vectors and scalars. He seemed more comfortable with the material. For student 1's session we went over math. Her class is going over proportion/ratios. Her assignment was to make a representation of her room. We also looked at her science project. Overall this session went well. Her focus was definitely better."
"The student is preparing for finals. He knows which classes he has a final in and is preparing accordingly. We went over some of his practice test for math, which is only on proportions. He understands the math and has no trouble on the graphing. The rest of our time we spent filling out his study guide for history."
"The student and I worked on reading, reading comprehension, vocabulary, and spelling. I have seen her spelling words for the week. She is improving with sight reading and using phonics to read words."
Nearby Cities:
Alpharetta French Tutoring
,
Johns Creek French Tutoring
,
Duluth French Tutoring
,
Marietta French Tutoring
,
Dunwoody French Tutoring
,
Norcross French Tutoring
,
Sandy Springs French Tutoring
,
Decatur French Tutoring
,
Roswell French Tutoring
,
Lawrenceville French Tutoring
,
Athens French Tutoring
,
Atlanta French Tutoring
,
Smyrna French Tutoring
,
East Point French Tutoring
,
Gainesville French Tutoring
Nearby Tutors:
Alpharetta French Tutors
,
Johns Creek French Tutors
,
Duluth French Tutors
,
Marietta French Tutors
,
Dunwoody French Tutors
,
Norcross French Tutors
,
Sandy Springs French Tutors
,
Decatur French Tutors
,
Roswell French Tutors
,
Lawrenceville French Tutors
,
Athens French Tutors
,
Atlanta French Tutors
,
Smyrna French Tutors
,
East Point French Tutors
,
Gainesville French Tutors
Call us today to connect with a top
French tutor in Fayetteville, GA
(404) 704-6763