Call Now to Set Up Tutoring:
(404) 704-6763
Private In-Home and Online Computer Science Tutoring in Fayetteville, GA
Receive personally tailored Computer Science lessons from exceptional tutors in a one-on-one setting. We help you connect with in-home and online tutoring that offers flexible scheduling and your choice of locations.
Recent Tutoring Session Reviews
"The student and I worked on similarities.  The student had trouble with similarities the previous session, but I think he has a better grasp on the concept now.  He just needs to practice and understand the process behind comparing ratios."
"The student and I went through all the Math problems in a practice test to check her retention after her time away. She was able to retain most of the Math involving Algebra and sequences. She is having some difficulty with geometric problems dealing with the angles of a triangle and special triangles. She is also having some difficulty with word problems that provide variables without any numbers. In our next session, we will review these concepts, go through the first 3 sections in the textbook, and revisit the problems that she had difficulty with."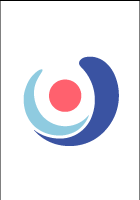 "We met and went over the practice exams that she had taken. She scored a 221! She still felt a bit unsure on some of the writing and geometry math problems, so we went over and worked practice problems from there."
"We went through his homework on solving equations for a single variable.  Then we went through the rest of the questions he missed on his ISEE practice.  We worked through some example problems on distributing, finding mean, median, and mode, as well as probability."
"The student and I went over her unit 6 test, which she originally had difficulty with. I noticed that she had trouble remembering formulas so I suggested that she start a formula sheet in the back of her notebook and whenever she comes across a new formula to write it down. We proceeded to go over some unit 7 (more recent) things as well."
"Since today was our first session, I had the student do a couple math sections as well as a timed essay to see where he is. The math sections showed that he has a weak area in algebra and functions, which we will review in more detail on Tuesday. There are four types of math questions. Number & Operations, Algebra & Functions, Geometry & Measurement, and Data, Stats & Probability. We will go over each type in the next four sessions.
While the student has great scores in his Critical Reading and Writing sections on the PSAT, the SAT is a longer test, has more difficult questions, and includes an essay section. I'm having the student do one full practice test per week so he can get used to the longer test as well as get a spot check of the other sections.
I've assigned the following homework for Tuesday from the Official SAT Study Guide:
P. 463: Math section 25 min
P. 513: Essay 25 min"
"In this session, the student and I worked through some analogy problems. She did very well with all of these. We then focused on math. We reviewed the concepts that we had worked on the previous week. We also discussed order of operations and scientific notation."
"We worked on Descartes' rule of signs from 5.7 and the student had this concept down. She even came up with her own patterns and an interesting way to problem-solve the above-mentioned type of problems which impressed me. We also worked on 6.1, which consisted of evaluating nth roots and using rational exponents. The student was able to work on most of the problems and she did very well. She struggled with negative exponents and I told her to practice those problems more in her book. Overall, she was able to understand a large amount of what we did and I can see that she is still progressing in her mathematical development and it is great to see."
"Worked on parallel reasoning: point at issue, sufficient assumption, role in argument problems. He achieved satisfactory progress in all. We will continue to work on the parallel reasoning problems in the next section."
"Chemistry: Naming chemical compounds and patterns of predicting chemical names, balancing chemical equations. Trigonometry: Graphing trigonometric variable equations, calculating close-fit variable equations based on data sets, phase shifts."
"The student added new words to her vocabulary and word wall. She also read a passage by herself and answered the questions. She answered all the questions correctly and even highlighted the answers. She read a chapter in our chapter book and was able to tell the story back to me."
"For our last session together, the student and I covered a practice test that he did as homework. His writing and math sections are still strong. We spent some time doing a verbal section together. Lastly, we did some vocabulary review. It's of the utmost important that he continue to practice in the next week and a half. He has 4 practice sessions left and hundreds of words to review. If he does this, I'm confident he can raise his score to 2100--the range of his practice tests now."
Nearby Cities:
Alpharetta Computer Science Tutoring
,
Johns Creek Computer Science Tutoring
,
Duluth Computer Science Tutoring
,
Marietta Computer Science Tutoring
,
Dunwoody Computer Science Tutoring
,
Norcross Computer Science Tutoring
,
Sandy Springs Computer Science Tutoring
,
Decatur Computer Science Tutoring
,
Roswell Computer Science Tutoring
,
Lawrenceville Computer Science Tutoring
,
Athens Computer Science Tutoring
,
Atlanta Computer Science Tutoring
,
Smyrna Computer Science Tutoring
,
East Point Computer Science Tutoring
,
Gainesville Computer Science Tutoring
Nearby Tutors:
Alpharetta Computer Science Tutors
,
Johns Creek Computer Science Tutors
,
Duluth Computer Science Tutors
,
Marietta Computer Science Tutors
,
Dunwoody Computer Science Tutors
,
Norcross Computer Science Tutors
,
Sandy Springs Computer Science Tutors
,
Decatur Computer Science Tutors
,
Roswell Computer Science Tutors
,
Lawrenceville Computer Science Tutors
,
Athens Computer Science Tutors
,
Atlanta Computer Science Tutors
,
Smyrna Computer Science Tutors
,
East Point Computer Science Tutors
,
Gainesville Computer Science Tutors
Call us today to connect with a top
Computer Science tutor in Fayetteville, GA
(404) 704-6763