Call Now to Set Up Tutoring:
(513) 813-1800
Private In-Home and Online ISEE Tutoring in Fairfield, OH
Receive personally tailored ISEE lessons from exceptional tutors in a one-on-one setting. We help you connect with in-home and online tutoring that offers flexible scheduling and your choice of locations.
How can a tutor help your child master the ISEE?
Varsity Tutors' experienced educational directors are happy to help students in Fairfield, OH, connect with a qualified ISEE tutor who might help them pursue their goals. The ISEE is a critical test on your child's educational journey, because the most competitive schools heavily weigh ISEE scores as one of their selection criteria. A test that important deserves some extra attention, so have your child spend time studying with a qualified ISEE tutor. The personal guidance a tutor provides might give your child an advantage over other test takers. Try to help your child work towards a high score on the ISEE so they can get into their school of choice.

Our educational directors will connect you with a ISEE tutor in Fairfield, OH, after considering all of your child's specific goals and needs. A tutor starts by assessing your child's abilities in regards to the sections on the ISEE, which are verbal reasoning, quantitative reasoning, reading comprehension, math achievement, an unscored essay. Since that essay still gets sent to schools with your child's scores, it's important for them to display effective writing skills. Once they understand your child's current knowledge level, the tutor can develop a customized study plan that could help your child improve in all areas and eliminate any of those pesky weak points. This approach provides the fastest results, since it's tailored to your child.

We can help you find a professional tutor in Fairfield to try to help you build upon your child's strengths and eliminate their weaknesses on the ISEE. A tutor can meet with your child wherever you want, including Harbin Park, Fairfield West Elementary, or in your home. If you want your child to have face-to-face online tutoring sessions, you can set that up through the Varsity Tutors live learning platform.

A ISEE tutor in Fairfield can offer your child a more individualized, engaging, and structured learning experience. They will get your child ready for every aspect of the ISEE, including the pressure that accompanies such an important test. Students know how critical it is that they do well on the ISEE, and this can cause stress in the days leading up to the test. Your child's tutor will set up a study schedule that prepares them for the test, but also prevents over-studying, a common problem that leads to students burning out before the test. When the big day arrives, your child might be able to manage their nerves and still perform up to their potential.
Recent Tutoring Session Reviews
"Today we introduced finding the median, and applied that to answering word questions and graphs. We also did various other problems that involved graphs and tables. In these cases, all the information you need to answer the question is laid out for you, so be sure to read everything carefully and to pay attention to what is being said and shown. We also went over sets. Try to find the commonalities of numbers in a set by asking yourself, "What was done to this number to get the next one?" and then double check that by doing it with the next few numbers in the set."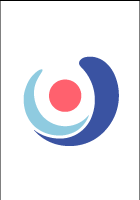 "Today, we started covering the Verbal Reasoning section. We focused on types of conjunctions, adjectives, adverbs, nouns, and verbs (including the FANBOYS acronym).

I left both students packets to look over as well as a few diagnostic questions that we will review in our next session."
"Today, we worked on finishing section 3 of our diagnostic test, the Reading Comprehension section.
Upon completion, we went over the answers and discussed strategies for this section of the test.
Then, we started our core words vocabulary work to boost the student's knowledge of keywords that will likely be on the test."
"Today's session went well! The students and I worked on vocabulary words and meanings. Both were given multiple vocabulary quizzes, and both did well on their vocabulary quiz. After looking at vocabulary, we moved to reading comprehension. They read multiple stories of different genres. Each story consist of multiple-choice questions on different elements of the reading selection. They both did well comprehending and retelling about what they read. They also did well on the multiple-choice questions. Both are equally strong at reading. I feel confident that they will both do well on the ISEE test."
"Tonight we worked on math. The student is doing much better with her math. She has made a formula sheet, which is helping her. I am sending her a diagnostic for verbal and verbal flashcards, with the instruction to practice 3 minutes per day."
"Tonight, we worked on ISEE sample questions in math. I started with easier problems to help the student feel comfortable and to assess where she is in math. (Today was our first session.) We continued to work on ISEE sample problems for the 6th-grade ISEE exam she will be taking. Next week, we will study together for her midterm exam. She has a great attitude and works hard. Tutoring together is going to help her confidence as a mathematician."
Nearby Cities:
Columbus ISEE Tutoring
,
Louisville ISEE Tutoring
,
Cincinnati ISEE Tutoring
,
Dayton ISEE Tutoring
,
Fishers ISEE Tutoring
,
Carmel ISEE Tutoring
,
Greenwood ISEE Tutoring
,
Lawrence ISEE Tutoring
,
Dublin ISEE Tutoring
,
Mason ISEE Tutoring
,
Jeffersontown ISEE Tutoring
,
Greenfield ISEE Tutoring
,
Beech Grove ISEE Tutoring
,
Zionsville ISEE Tutoring
,
Powell ISEE Tutoring
Nearby Tutors:
Columbus ISEE Tutors
,
Louisville ISEE Tutors
,
Cincinnati ISEE Tutors
,
Dayton ISEE Tutors
,
Fishers ISEE Tutors
,
Carmel ISEE Tutors
,
Greenwood ISEE Tutors
,
Lawrence ISEE Tutors
,
Dublin ISEE Tutors
,
Mason ISEE Tutors
,
Jeffersontown ISEE Tutors
,
Greenfield ISEE Tutors
,
Beech Grove ISEE Tutors
,
Zionsville ISEE Tutors
,
Powell ISEE Tutors
Call us today to connect with a top
ISEE tutor in Fairfield, OH
(513) 813-1800