Call Now to Set Up Tutoring:
(404) 704-6763
Private In-Home and Online Writing Tutoring in Fairburn, GA
Receive personally tailored Writing lessons from exceptional tutors in a one-on-one setting. We help you connect with in-home and online tutoring that offers flexible scheduling and your choice of locations.
Recent Tutoring Session Reviews
"The student and I went over a chapter in her Organic chemistry textbook and discussed the material presented in that chapter. We also went over her Biology lectures and started to review for her upcoming test by going through the study questions."
"The student and I briefly reviewed enzymes, glycolysis, and fermentation.  We then talked about cellular respiration.  We went over pyruvate decarboxylation, the Krebs Cycle, the electron transport chain, and oxidative phosphorylation.  We did a tally of total ATP created from all the components of metabolism and talked about the difference between oxidative phosphorylation and substrate phosphorylation.  We finished by talking about sources of energy other than glucose and discussed beta-oxidation."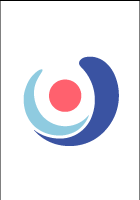 "In today's session, we started out by working on the student's math homework. Right now in Math, they are learning to translate word problems in to algebraic equations and solve. She was having difficulty determining which variable to call 'x', so we worked through some problems and I showed her situations where it is easier to chose one thing as 'x' over another, and when it makes no difference. By the end, she understood the concept very well and hopefully will get another assignment so that she can have more practice. After working on that, we started taking notes on the next science chapter, which covers birds and mammals. We had time to cover the first section on birds. We spent a bit of time talking about the concept of lift, since that was something she really didn't understand at first."
"Zach's practice ACT English test went almost as well as the Reading practice test did last time. After looking over the few English questions which had Zach stumped, we explored the ACT Writing test, discussing the format of the test as well as the rubric used by ACT's essay graders to score the Writing test. Zach will complete two practice essays under testing conditions before we meet again next week."
"We discussed her previous experience with SAT and went over her diagnostic test. We discussed some basic strategies for helping her focus and work through the test without omitting questions. We made a lot of progress in Math, in attacking questions in not just the normal way to find easy routes to the answer. We also discussed strategies for staying focused on the writing section. With her parents we created a schedule for the rest of the sessions."
"Prepared two separate slideshow presentations on topics that were to be discussed in the class the following day. I mainly focused on the important points from the syllabus provided as well as from my own personal experience of having taken a prep course and the real MCAT itself. I also included material from my notes from when I had been reviewing for the exam. Topics included: Electrical circuits, light, and optics.  For electrical circuits I included material on flow of charge, Ohm's law, resistance, capacitance, Kirchhoff's rules. For light and optics I included material on electromagnetic radiation, refraction, mirrors, and, lenses."
"The student finished creating the story for homework. She did a great job and was proud of her work. We then started her project about a place she would like to visit and she decided to write about Manhattan. The project emphasized being descriptive, so we brainstormed using each sense (see, smell, hear, feel, taste). For homework, I assigned her a worksheet and a journal entry. She also has to come up with questions about her story that her teacher would ask."
"Today the student began by reading a novel. He and I took turns reading as he gave the gist of the story paragraph by paragraph. He's able to use context to figure out new words.  "
"The student took a practice test (3 sections each of math and critical reading, but not the writing) and has the results so that he can focus on problem areas over the weekend. He scored about a 550 on the math and a 450 on the critical reading. I left the tests with him so the weekend tutor can go over the incorrect answers with him."
"Today we covered the science section of the ACT and went over some lingering questions from the math section. I feel that her understanding of questions is increasing. I assigned some reading and practice test for next week to see where we stand in the Math section and on what topics she still needs to improve for future focus."
"The student is working on his nine-week project. He is making an advertisement for fractions and one for decimals. We completed the planning parts of the project, and he just needs to create his visuals and transfer the information to his poster board. He was open to suggestions and instructions."
"Reviewed rounding to nearest thousand, hundred, ten; she seems to know the procedure. We then worked on multistep problems--needing to find whole totals (by multiplying--mostly things in a rectangular setting so area-type calculations worked easily), then subtracting (sections) to find out the areas NOT included within the designated section. Then we began pre-algebra concepts."
Nearby Cities:
Alpharetta Writing Tutoring
,
Johns Creek Writing Tutoring
,
Duluth Writing Tutoring
,
Marietta Writing Tutoring
,
Dunwoody Writing Tutoring
,
Norcross Writing Tutoring
,
Sandy Springs Writing Tutoring
,
Decatur Writing Tutoring
,
Roswell Writing Tutoring
,
Lawrenceville Writing Tutoring
,
Athens Writing Tutoring
,
Atlanta Writing Tutoring
,
Smyrna Writing Tutoring
,
East Point Writing Tutoring
,
Gainesville Writing Tutoring
Nearby Tutors:
Alpharetta Writing Tutors
,
Johns Creek Writing Tutors
,
Duluth Writing Tutors
,
Marietta Writing Tutors
,
Dunwoody Writing Tutors
,
Norcross Writing Tutors
,
Sandy Springs Writing Tutors
,
Decatur Writing Tutors
,
Roswell Writing Tutors
,
Lawrenceville Writing Tutors
,
Athens Writing Tutors
,
Atlanta Writing Tutors
,
Smyrna Writing Tutors
,
East Point Writing Tutors
,
Gainesville Writing Tutors
Call us today to connect with a top
Writing tutor in Fairburn, GA
(404) 704-6763