Call Now to Set Up Tutoring:
(404) 704-6763
Private In-Home and Online ASPIRE Tutoring in Fairburn, GA
Receive personally tailored ASPIRE lessons from exceptional tutors in a one-on-one setting. We help you connect with in-home and online tutoring that offers flexible scheduling and your choice of locations.
Recent Tutoring Session Reviews
"The student  and I worked on topics that will be on her quiz tomorrow, including (but not limited to) Rolle's Theorem, critical numbers, differentiation, increasing/decreasing, etc.  We also solved one particular problem using the double-angle formulas.  Though her quiz won't encompass the double-angle formulas, because she could solve/understand such a difficult problem, I feel that she is more than ready for her quiz tomorrow."
"The student completed her Yunus paper.  She also worked on her 3 remaining reaction papers for her international relations class.  She wrote one based on a reading assignment and the other two based on stories from the PBS News Hour.  "
"The student had a Chinese exam the following day, so we spent the session preparing for it. I first went over some of the basics, such as the different types  of characters. Next we reviewed the sentence structures that would be on the exam, and I had her make up a few examples. After that, we went over some of her old homework and she did some translations, which I corrected. Finally, we tried to converse in Chinese for a few minutes."
"We focused on synonyms and antonyms for this lesson. I wanted to see how well she understood the definitions and was able to differentiate the two. We had focused on these concepts on the previous assessment earlier in the week. A little practice was done and we played a game.  The student was able to identify some concepts with my help."
"The student and I went over the English section. We went over basic rules of grammar and how to know if specific punctuation was being used correctly. This was one of her better scoring sections, and by the end she was able to answer 13 out of 15 questions correctly."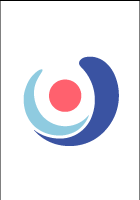 "First, we reviewed vocabulary words. I also quizzes him on many other vocabulary words and their definition. Next, he read a poem and we recorded his reading to analyze tone and fluency. He continues to see how a practice reading can prepare him better for a more fluent and exciting poem reading. Then, we read from two different novels. He did well with his fluency but lost some of his tone."
"Today the student and I prepared for her algebra test covering systems of equations with two variables, systems of equations with three variables, and linear programming. We did this by working through application problems on old quizzes and the test review she was given. I feel she will do well on this test. After we finished the review, I very briefly explained to her the mole to molar mass conversions."
"The student and I practiced multiplication, division, tables & charts, and word problems. We reviewed and practice questions that involved multiplication of multiple-digits numbers and long division. We also covered word problems that involved ratios, price & quantity, and distributing and combining items."
"In preparation for the semester exam, the student and I covered key concepts that she had had trouble with earlier in the term. We reviewed the carbon cycle, the nitrogen cycle, and the water cycle. We also looked over her exam review guide, which she had already filled out but still had questions about. Next session, we will finish preparing for the test by reviewing her BCRs and discussing any terms that she is still unclear about. She has been steadily improving over the last few weeks, and I am very pleased with her progress. As soon as I present the material to her in a concise and clear format, she quickly grasps the key concepts. I am confident she will perform well on her upcoming exam."
"I met the student today and she is a really nice girl. We began working on the reading section of the SAT. I had her start on the passages and go back to the vocabulary rather than begin with the vocabulary. I think that helped her time and made her feel more comfortable with the test. We looked at a few other strategies like marking up the text and identifying questions to skip. It looks like she will do well!"
"The student and I reviewed the English, Science, and Reading sections of the ACT by doing portions of full-length tests. She is still largely performing well. She made several small mistakes on the English test today."
"Today we did more work on the preterite, then I introduced the student to the imperfect tense conjugations for regular -ar, -er, -ir ending verbs. We also worked on past participle using haber + past participle of different verbs. The student is getting better at using the preterite."
Nearby Cities:
Alpharetta ASPIRE Tutoring
,
Johns Creek ASPIRE Tutoring
,
Duluth ASPIRE Tutoring
,
Marietta ASPIRE Tutoring
,
Dunwoody ASPIRE Tutoring
,
Norcross ASPIRE Tutoring
,
Sandy Springs ASPIRE Tutoring
,
Decatur ASPIRE Tutoring
,
Roswell ASPIRE Tutoring
,
Lawrenceville ASPIRE Tutoring
,
Athens ASPIRE Tutoring
,
Atlanta ASPIRE Tutoring
,
Smyrna ASPIRE Tutoring
,
East Point ASPIRE Tutoring
,
Gainesville ASPIRE Tutoring
Nearby Tutors:
Alpharetta ASPIRE Tutors
,
Johns Creek ASPIRE Tutors
,
Duluth ASPIRE Tutors
,
Marietta ASPIRE Tutors
,
Dunwoody ASPIRE Tutors
,
Norcross ASPIRE Tutors
,
Sandy Springs ASPIRE Tutors
,
Decatur ASPIRE Tutors
,
Roswell ASPIRE Tutors
,
Lawrenceville ASPIRE Tutors
,
Athens ASPIRE Tutors
,
Atlanta ASPIRE Tutors
,
Smyrna ASPIRE Tutors
,
East Point ASPIRE Tutors
,
Gainesville ASPIRE Tutors
Call us today to connect with a top
ASPIRE tutor in Fairburn, GA
(404) 704-6763