Call Now to Set Up Tutoring:
(404) 704-6763
Private In-Home and Online Physics Tutoring in Fairburn, GA
Receive personally tailored Physics lessons from exceptional tutors in a one-on-one setting. We help you connect with in-home and online tutoring that offers flexible scheduling and your choice of locations.
Recent Tutoring Session Reviews
"The student had his chemistry review, so we went over that. It covered stoichiometry which included balancing equations, molar mass, and molarity. The student said that he found this helpful because he didn't fully grasp some of these concepts at first. By the end of the session, the student was doing a great job balancing equations."
"Today Student 1 and 2 worked on multiplication tables, multiplying two digits with 1 digit, multiplying 3 digits by 1 digit, multiplying by 10's. In addition we worked on lapsed time and word problems. The students both are showing progress in multiplication facts but more work is needed."
"The student is slowly improving. Today we covered math and a small writing section. It seems as though he has difficulty understanding the questions in the math section, so I want to work on him breaking down the questions and working them piece by piece. He did slightly improve on the writing but he struggles with the amount of time he has. I'm working on getting him more familiar with the correct sentences and I'm showing him how to manage his time better so he doesn't rush himself."
"This session is from Tuesday.  As always, the student and I continue to work on her Algebra I skills.  We are working to improve her skills to make her next attempt at Algebra I a more successful experience for her.  We use her Algebra I homework from her previous class to use for practice problems.  I notice a big improvement in her.  She seems to be more comfortable with the material and she seems to be excited about math since she understands it more.  "
"We prepared for a Biology assignment that is approaching.  We learned about the Aral Sea disaster, why it happened, how it affected the economy, ecosystem and nearby residents.  We also covered the remediation of the Aral Sea."
"We went over some questions the student had regarding the process of photosynthesis. We also discussed her class note taking techniques (e.g. paying attention to the lecture as a whole)."
"We reviewed for the student's exam in Physics tomorrow. Her exam will cover two sections from her textbook; thermodynamics and entropy. We did visual exercises and word and number problems to help her understand heat flow and transfer, as well as material specific properties like specific heat and latent heat of vaporization to name a few. We described, in our own words, the zeroth, first, second, and third laws of thermodynamics. I assigned her a few broad word problems to help her continue reviewing for her exam."
"Worked with the student on his reading comprehension and writing again this week. He is solid in math, and in completing his analogies and synonyms."
"The student and I spent a good bit of our time working through various manipulations of triangle center points: centroids, incenters, orthocenters and circumcenters."
"We reviewed Exam 1, Exam 2, and additional topics of Precalculus, including evaluating limits graphically and algebraically, simplifying logarithmic and exponential equations, using a graphing calculator to solve logarithmic and exponential expressions, solving and graphing inequalities, converting to the standard form of a parabola, finding the roots and the vertical and horizontal asymptotes of a polynomial equation, and graphing polynomial equations. For each topic, important points were discussed and problems were reviewed and solved."
"The student has loads of review materials, and she was prepared for the session with almost two hours of direct, specific questions! By the end of the session, we had touched on every major unit of the semester, verifying trigonometric identities, finding coterminal angles, using trigonometric formulas, and solving trigonometric equations."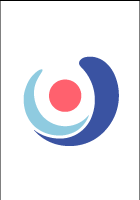 "This was my first meeting with the student. We talked about her past experience with the test and what areas she wanted to focus on. In particular it seems we will be working on the math and critical reading sections because she feels good about the English section. Today we spent our time working on a few math sections and talked about some common problems she'll run into during the test."
Nearby Cities:
Alpharetta Physics Tutoring
,
Johns Creek Physics Tutoring
,
Duluth Physics Tutoring
,
Marietta Physics Tutoring
,
Dunwoody Physics Tutoring
,
Norcross Physics Tutoring
,
Sandy Springs Physics Tutoring
,
Decatur Physics Tutoring
,
Roswell Physics Tutoring
,
Lawrenceville Physics Tutoring
,
Athens Physics Tutoring
,
Atlanta Physics Tutoring
,
Smyrna Physics Tutoring
,
East Point Physics Tutoring
,
Gainesville Physics Tutoring
Nearby Tutors:
Alpharetta Physics Tutors
,
Johns Creek Physics Tutors
,
Duluth Physics Tutors
,
Marietta Physics Tutors
,
Dunwoody Physics Tutors
,
Norcross Physics Tutors
,
Sandy Springs Physics Tutors
,
Decatur Physics Tutors
,
Roswell Physics Tutors
,
Lawrenceville Physics Tutors
,
Athens Physics Tutors
,
Atlanta Physics Tutors
,
Smyrna Physics Tutors
,
East Point Physics Tutors
,
Gainesville Physics Tutors
Call us today to connect with a top
Physics tutor in Fairburn, GA
(404) 704-6763