Call Now to Set Up Tutoring:
(404) 704-6763
Private In-Home and Online GRE Tutoring in Fairburn, GA
Receive personally tailored GRE lessons from exceptional tutors in a one-on-one setting. We help you connect with in-home and online tutoring that offers flexible scheduling and your choice of locations.
Recent Tutoring Session Reviews
"This session was spent discussing both the reading comprehension and the grammar portions of the SAT. I spent most of the time working through example reading problems with the student and explaining difficult or incorrect answers. We broke it down into how to find the tone of the essay and how to see why some answers aren't considered the 'best answer'. He was very quick to pick up on how to analyze the essay and answer questions more accurately. I hope to move on to timing improvement next."
"Today the student A and I worked on math concepts he missed or was struggling on in class for one hour. We covered one-step equations and rotations on a coordinate plane.  Student B and I spent most of our hour and a half reviewing for her chemistry final. Using her study guide we practiced and perfected writing and balancing equations,  identifying precipitates and spectator ions, and writing complete and net ionic equations. We also discussed the direct and indirect object pronouns for her Honors Spanish course."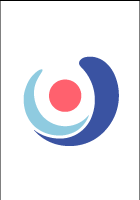 "We continued reviewing proofs for the reasoning problems, and almost finished the student's review packet. She asked me some last questions about the problems with the shapes and reasoning through the proof problems. She seemed very good at the rest of the information in the packet, so I feel she should do very well on her exam."
"The student and I worked on math, science, and English. For math, we worked through a few problems, and I made a review sheet for him that covers certain basics that he struggles with. For the latter two subjects, I had him work independently for a bit before reviewing his performance-- to stimulate test-taking-- and he did fairly well. We will do more of this next time."
"Both students went over their math homework with me. They have a test coming up Friday, and we hope they will get more review to prepare."
"Went over chapter 3 using the PowerPoint presentation slides. The student was comfortable with most of the math concepts so we focused a bit on naming ionic/molecular compounds. She is doing very well so far."
"We went through all the most difficult questions from previous tests in preparation for Thursday's test. The student is very bright and well prepared for Thursday's test. He understands well and has very little difficulty with most problems."
"The student and I reviewed a practice test that she took on her own and went through question by question in order to make sure she understood each type of problem. While she did need help every once in a while on math questions, overall she is doing very well in each section. I read the essay that she wrote for her practice and it was very good. She used specific and relevant examples to support her point, it flowed well, and her word choice was excellent. She mentioned that she wants to work on vocabulary for next time so I will put together some material that she can study from when we see each other next. In the meantime, she should study from the flashcards she was talking about and look up words that are unfamiliar to her."
"We started reviewing for the student's Gen Chem exam, and covered concepts and questions regarding intermolecular forces and properties of liquids. We also touched a bit on atomic orbitals and molecular geometry."
"This week, I gave the student what I evaluated to be around 50 minutes worth of reading questions, though we only got through about 75% of the questions. He should do well on the tests he has next week."
"I went to the house, introduced myself and then we started almost immediately with Geometry. We basically covered the review that his teacher assigned him, systematically going through every problem mentioned in the book. Throughout the whole time, I had to keep reminding him to slow down to make sure his answers were correct. After Geometry, we covered his live science, aka chemistry. We went through every problem on two of his worksheets before the session ended. Overall, it was a good session; Nathan just needed to slow down a bit."
"We covered the student's mistakes from the fourth practice SAT in the guide, vocab, and some extra passage-based reading examples. His critical reading score improved from last week. I have no concerns from this session."
Nearby Cities:
Alpharetta GRE Tutoring
,
Johns Creek GRE Tutoring
,
Duluth GRE Tutoring
,
Marietta GRE Tutoring
,
Dunwoody GRE Tutoring
,
Norcross GRE Tutoring
,
Sandy Springs GRE Tutoring
,
Decatur GRE Tutoring
,
Roswell GRE Tutoring
,
Lawrenceville GRE Tutoring
,
Athens GRE Tutoring
,
Atlanta GRE Tutoring
,
Smyrna GRE Tutoring
,
East Point GRE Tutoring
,
Gainesville GRE Tutoring
Nearby Tutors:
Alpharetta GRE Tutors
,
Johns Creek GRE Tutors
,
Duluth GRE Tutors
,
Marietta GRE Tutors
,
Dunwoody GRE Tutors
,
Norcross GRE Tutors
,
Sandy Springs GRE Tutors
,
Decatur GRE Tutors
,
Roswell GRE Tutors
,
Lawrenceville GRE Tutors
,
Athens GRE Tutors
,
Atlanta GRE Tutors
,
Smyrna GRE Tutors
,
East Point GRE Tutors
,
Gainesville GRE Tutors
Call us today to connect with a top
GRE tutor in Fairburn, GA
(404) 704-6763