Call Now to Set Up Tutoring:
(404) 704-6763
Private In-Home and Online Finance Tutoring in Fairburn, GA
Receive personally tailored Finance lessons from exceptional tutors in a one-on-one setting. We help you connect with in-home and online tutoring that offers flexible scheduling and your choice of locations.
Recent Tutoring Session Reviews
"In our first session together, the student and I worked on his preparation for the HSTP high school admittance test. We looked at the overall structure of the test, and I began to assess his areas of proficiency. We reviewed both math sections, and he showed a high level of competency in all math subjects on the test, including all basic arithmetic operations and the algebra required for the test. Next session we will work on math word problems and begin work on the language sections of the test."
"It is a sad day as this is the last session with the student.  He continued to work on number sensibility, times tables, geometric shapes, areas, perimeters, fractions, long division, and multiplication.  The student has improved in working with all the aforementioned concepts and more."
"The student and I went over some concepts on solving radical, exponential equations.  She did well with guidance and practice.  I think she is doing well with the sessions, and is making great progress, I look forward to our next meeting.  "
"Today we went more in depth in the math section. We covered strategies specific to math, and we went over easy and medium math topics, including arithmetic, exponents, factors, fractions, and quadratic equations."
"We went over specific questions the student had on the math sections. We also came to the mutual conclusion that I would not focus as much on the Data Sufficiency problems. I explained the concepts behind general statistics and axis as well."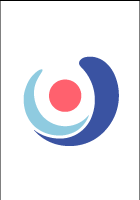 "In this session, we covered the basic parts of the digestive system and went over Texas history. The student seems to have an excellent grasp of the science concepts, so henceforth we'll be focusing on history and social studies. My goal is to teach him to apply the story-analysis skills we learned in English to the study of history."
"Today we started some review for the student's test and looked at the homework due next week. In reviewing for the test we did practice problems and discussed concepts of conservation of energy, conservation of momentum, and conservation of rotational energy. We also discussed homework questions regarding conservation of angular momentum."
"The student and I had a great session today; we went through the second practice ACT math section in his ACT preparation book. For the most part, I let him solve the problems on his own first; then if he got one wrong, I would try to lead him to the correct answer. It appears he was capable of solving all of the problems in his previous math courses, so my job from here will be helping him recall their solutions quickly and accurately so he will be ready for the actual exam. I will prepare problems for him to work on next week."
"We worked on the diagnostic test (SSAT), reviewed problems that she had gotten incorrect, and discussed any problems she was having. We got through both math sections and the reading section. We will work on math and start on verbal in the next session."
"We went over some questions that the student had about some things that were on her test this week. Then we started in on the next chapter they will cover, Simple Harmonic Motion, and did the conceptual questions."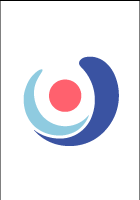 "The student and I did some more work on critical reading and went through vocab strategy, three different categories of important vocab words (tone/attitude, most commonly used general words, and "secondary meaning" words). We also went over and applied critical reading strategy to a passage. We spent a lot of time reviewing the essay and going through how she will prepare topics for it (she likes the two I suggested, is considering a few books, and will read up a bit on Napoleon's history). I think she is much more confident about both the CR and essay than she was when we began- I've convinced her that she's highly capable when she is familiar with this material, and she was concerned about her writing hurting her on the essay, but it's formulaic and well within her capability to score 10+ on. I assigned her a lot of work for review, including reviewing the essay concepts, and 2 sections ea. of math, writing, and CR."
"Today we worked through quite a few assignments in the student's biology class, putting him a few days ahead of the suggested calendar. The material has gotten quite complicated, so I have been encouraging him to read through both the textbook chapter and the online lessons, which seems like a lot of reading just to answer six or seven questions, but helps to make sure he is comprehending the lesson as a whole. I read through all of the material with him and help him to make sense of what he is reading so that he can complete the assignments without too much help from me. He is definitely improving on his essay questions, they are becoming much more thorough and detailed without my prompting. If he continues to do this well, he should be able to pull his grade up to an A in a relatively short amount of time."
Nearby Cities:
Alpharetta Finance Tutoring
,
Johns Creek Finance Tutoring
,
Duluth Finance Tutoring
,
Marietta Finance Tutoring
,
Dunwoody Finance Tutoring
,
Norcross Finance Tutoring
,
Sandy Springs Finance Tutoring
,
Decatur Finance Tutoring
,
Roswell Finance Tutoring
,
Lawrenceville Finance Tutoring
,
Athens Finance Tutoring
,
Atlanta Finance Tutoring
,
Smyrna Finance Tutoring
,
East Point Finance Tutoring
,
Gainesville Finance Tutoring
Nearby Tutors:
Alpharetta Finance Tutors
,
Johns Creek Finance Tutors
,
Duluth Finance Tutors
,
Marietta Finance Tutors
,
Dunwoody Finance Tutors
,
Norcross Finance Tutors
,
Sandy Springs Finance Tutors
,
Decatur Finance Tutors
,
Roswell Finance Tutors
,
Lawrenceville Finance Tutors
,
Athens Finance Tutors
,
Atlanta Finance Tutors
,
Smyrna Finance Tutors
,
East Point Finance Tutors
,
Gainesville Finance Tutors
Call us today to connect with a top
Finance tutor in Fairburn, GA
(404) 704-6763