Call Now to Set Up Tutoring:
(404) 704-6763
Private In-Home and Online Economics Tutoring in Fairburn, GA
Receive personally tailored Economics lessons from exceptional tutors in a one-on-one setting. We help you connect with in-home and online tutoring that offers flexible scheduling and your choice of locations.
Recent Tutoring Session Reviews
"The student and I worked through the homework for Section 3.1 and 3.2 of her text. She and I will meet tomorrow to go over any additional homework her teacher assigns on Tuesday. I am very pleased with her grade on her last test. I don't want to stress her with striving too hard, but I hope we can build her confidence in her abilities. She really is doing well at this even though math isn't her favorite subject."
"We continued working on the student's test prep questions, starting the second one. This one dealt with conservation of energy principles and collisions (inelastic and elastic). The student had a hard time setting up the problems when they were multi-step, but was doing fine on the single step problems."
"We discussed basic greetings, how to say a few common nouns, and family member names. We also reviewed the material from the previous week including numbers and their hand signals, pronouns, and a few common nouns such as "teacher", "student", and "Chinese"."
"The student's homework was about the relationships between angles formed by transversals over parallel lines. As we went on, my explanations became clearer, and his comprehension improved."
"The student and I worked on reviewing some of the recent concepts covered in math. We reviewed averages, fraction word problems, and adding mixed numbers. She seemed to fully grasp all of these concepts by the end of the session, but I want to review the fraction word problems and adding mixed numbers again next session."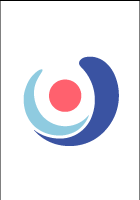 "The student and I had a great session. We started off with a quick game of spelling hangman, then he read 10 or so pages in his book. He did a good job, stopping to ask questions or jot down notes. He did very well!"
"The student and I reviewed topics that will be on her Trigonometry test tomorrow. The four topics include completing the square, vertex formula, converting between radians and degrees, and using the unit circle to determine coordinate points."
"This session, we spent the time studying for the student's Geography final exam. Part of the exam is multiple choice with questions taken directly from their previous exams. We did a little bit of practice with his planned study method which is retaking the exams, seeing what he gets wrong and making corrections, and then taking the exam again. This seemed to be working pretty well on the small sample we did. I suggested that for the questions he missed, he looks up the info in his notes/book so that he goes beyond just memorizing the answers to the questions he doesn't know and learns why the correct answer is correct. That way, the correct answer will be more likely to come back to him for the exam. Then, we spent the rest of the time studying the famous geographers part of the test. As he filled in more info on the major contributions of a number of the geographers, we worked on creating mnemonics to link the geographers with their theories."
"The student is really starting to get into a groove with math. The past few times we've worked on it, or I've given homework, she's gotten all of the questions correct. I've used this opportunity to focus our time together on the verbal subjects where she needs a bit more attention. Today, we reviewed synonyms and reading comprehension, working through both together. I've assigned several reading comprehension passages, math (to keep it fresh), and vocabulary review, which seems to be helping with synonyms in particular."
"The student and I went over geometric shapes. She did several minute math exercises. She completed one section of a math review test. She also completed a section on a reading comprehension review test."
"We spent most of the day going over the different strategies, vocabulary, and formulas for the math and science tests. I am trying to help her improve her translation of word problems into numeric math problems. She seems to be familiar with all of the formulas, it is the memorization and implementation of them that we will work on."
"This lesson was a bit more challenging and the student responded well to it. We covered hobbies and how to conduct a basic conversation around one's hobbies. I got her started with writing her very first Chinese characters, the numbers 1-5."
Nearby Cities:
Alpharetta Economics Tutoring
,
Johns Creek Economics Tutoring
,
Duluth Economics Tutoring
,
Marietta Economics Tutoring
,
Dunwoody Economics Tutoring
,
Norcross Economics Tutoring
,
Sandy Springs Economics Tutoring
,
Decatur Economics Tutoring
,
Roswell Economics Tutoring
,
Lawrenceville Economics Tutoring
,
Athens Economics Tutoring
,
Atlanta Economics Tutoring
,
Smyrna Economics Tutoring
,
East Point Economics Tutoring
,
Gainesville Economics Tutoring
Nearby Tutors:
Alpharetta Economics Tutors
,
Johns Creek Economics Tutors
,
Duluth Economics Tutors
,
Marietta Economics Tutors
,
Dunwoody Economics Tutors
,
Norcross Economics Tutors
,
Sandy Springs Economics Tutors
,
Decatur Economics Tutors
,
Roswell Economics Tutors
,
Lawrenceville Economics Tutors
,
Athens Economics Tutors
,
Atlanta Economics Tutors
,
Smyrna Economics Tutors
,
East Point Economics Tutors
,
Gainesville Economics Tutors
Call us today to connect with a top
Economics tutor in Fairburn, GA
(404) 704-6763