Private In-Home and Online HSPT Tutoring in Everett, WA
Receive personally tailored HSPT lessons from exceptional tutors in a one-on-one setting. We help you connect with in-home and online tutoring that offers flexible scheduling and your choice of locations.
100% Tutor Satisfaction Guarantee
At Varsity Tutors, we're committed to connecting you to top tutors capable of delivering an outstanding experience. That's why we provide a 100% tutor satisfaction guarantee.
How can a tutor help your child master the HSPT?
Varsity Tutors could help you find a professional HSPT tutor in Everett who can offer your child engaging study sessions to make the most use of their time. First, the tutor will see where your child stands in regards to the subjects on the HSPT, which has a language section, a math section, a quantitative skills section, a reading section, and a verbal skill section, looking in particular for any areas where they're struggling. By using this information, the tutor can develop a personalized study plan for your child that might build their knowledge in every area and also gets rid of any weak points, all while catering to their preferred learning style. The tutoring experience completely revolves around your child and their needs, so they learn the material as quickly as possible.
If your child is preparing for the HSPT, let our educational directors connect them with a tutor in Everett, WA. A tutor can come meet with your child anywhere that's convenient and fits into their routine, whether that's in your home, over at Evergreen Middle School, or even out at Howarth Park so your child gets some fresh air while they study. Varsity Tutors even has face-to-face online tutoring sessions available through its live learning platform.
Private 1-on-1 Tutoring by top UW Honors Grads! 4.9/5.0 Satisfaction Rating*
Session Summaries by HSPT Tutors
"I went over the students official Essay grade today (3/6) and set a goal for her next essay to be written next week. We started working on some Algebra basics and I reviewed long division and division tables with her. The student took her Reading Comprehension practice test today and would have done really, really well if she had been able to complete the exam in the allotted time. I'll keep having her practice test taking to help her increase her speed. This week, I assigned her the word "abhor" to use each day. Next week, I'll continue with math, verbal comprehension, and another practice essay."
"Once again, focused on the reading and writing sections. The students performance is quite variable at this point. She seems very detail oriented and generally attempts to apply my guidelines and rules very literally, which can certainly serve her well. I'm trying to get her to look at the test more holistically. If she focuses on the main ideas that will probably lead to a higher score because she won't over analyze questions and second guess herself. More importantly, it will help with her time management. As usual, she always does her homework and puts in her best effort every tutoring session."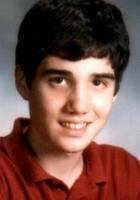 "- First meeting Sun, 9/15. - Initial scores are very low (~ 1000) . - Has potential for around 500 or so in Math, distraction and simple mistakes seem to lead to issues with the easy problems. We worked showing work to get through the word problems."