We are open Saturday and Sunday!
Call Now to Set Up Tutoring:
(847) 243-6367
Private In-Home and Online Spanish Tutoring in Evanston, IL
Receive personally tailored Spanish lessons from exceptional tutors in a one-on-one setting. We help you connect with in-home and online tutoring that offers flexible scheduling and your choice of locations.
Recent Tutoring Session Reviews
"The student did a practice final exam and we reviewed it together.  He got 35/50, a 70%, on his first try.  Also, we started to make a study guide for him to use over the next few days to help him prepare for his final.  The student is supposed to do an additional practice exam on his own this afternoon that we will review tomorrow."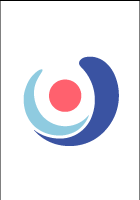 "Worked on the assessment test review, mostly on Algebra. The student had a pretty good handle on all the material, but mostly his problems lay in systems equations. He kept forgetting to distribute coefficients when using substitution. Regardless, with a little more practice, he should be back up to date with his Algebra in time for the test."
"The student and I discussed the Reading and Writing sections of his recent SAT practice exam, (exam #1). We also discussed the strengths and weaknesses of his essay.

For our next session on Friday, April 8, we planned to go over grammar basics and practice some grammar-related sample questions."
"The student and I finished reviewing the math section.  The topics included trig, geometry/graphs, polynomials/binomial expansion, and logic problems.   We then reviewed a little with reading. I gave her tips on how to try and break down the passages. She mentioned that she is a slow reader and is not able to finish passages.   We then reviewed some science. She is surprised at how much easier the science section is. She mentioned that she is normally not a science person.  She was able to read and interpret the graphs/tables/charts pretty well."
"The student and I met from 1:05 to 2:55. We worked on the chapter 9 concepts which included linear motion and momentum. We went over switching between kinetic energy of objects in motion, and also discussed the difference between elastic and inelastic collisions."
"The student received some practice AP problems to work on involving equilibrium and Le Chatelier's rule. We worked through these problems with much more ease than the past gas unit. Following, she completed the book problems for Chapter 13. She has already made a lot of progress on understanding this material since Sunday, and I hope this progress continues for her test next week."
"Worked on organization of an essay (assignment: defend why particular character is a hero) - got to see how the student works, thought process, strengths and weaknesses. Overall impression: has no trouble with spoken English."
"Today the student and I covered definite/indefinite articles. We also went over how to make adjectives feminine and plural. While going over these concepts, we reviewed vocabulary related to kitchen and colors."
"The student and I met today and he had some flashcards ready for us to go through and translate for him to use at work. We added several more cards that have phrases that he uses regularly for business. I worked on practicing conversations with him so that he could use some of the phrases. He has a great understanding of the language, and just needs practice speaking. I suggested listening to music and shows in Spanish to hear native speakers."
"Continued review of imperfect and preterite tenses. Had client read out loud and answer questions using the two tenses. Also had client answer questions using the preterite and imperfect tenses about what he used to do in high school."
"The student did a great job today! We practiced both reading and listening skills on the Spanish textbook website classzone.com. The student also reviewed preterite and present verb endings. He feels confident that he will do well on tomorrow's final, which consists of reading and listening. It has been a pleasure tutoring this student!"
"I assessed the student's grammar knowledge and we brushed over various tenses, concepts, and vocabulary. We talked in depth about the preterite and imperfect tenses in terms of formation and usage. We also discussed subjunctive mood formation and when to use it instead of the indicative. Great work!"
Nearby Cities:
Skokie Spanish Tutoring
,
Oak Park Spanish Tutoring
,
Downers Grove Spanish Tutoring
,
Highland Park Spanish Tutoring
,
Des Plaines Spanish Tutoring
,
Glencoe Spanish Tutoring
,
Naperville Spanish Tutoring
,
Oak Lawn Spanish Tutoring
,
Elmhurst Spanish Tutoring
,
Lombard Spanish Tutoring
,
Schaumburg Spanish Tutoring
,
Lake Forest Spanish Tutoring
,
Buffalo Grove Spanish Tutoring
,
Wheaton Spanish Tutoring
,
Gleview Spanish Tutoring
Nearby Tutors:
Skokie Spanish Tutors
,
Oak Park Spanish Tutors
,
Downers Grove Spanish Tutors
,
Highland Park Spanish Tutors
,
Des Plaines Spanish Tutors
,
Glencoe Spanish Tutors
,
Naperville Spanish Tutors
,
Oak Lawn Spanish Tutors
,
Elmhurst Spanish Tutors
,
Lombard Spanish Tutors
,
Schaumburg Spanish Tutors
,
Lake Forest Spanish Tutors
,
Buffalo Grove Spanish Tutors
,
Wheaton Spanish Tutors
,
Gleview Spanish Tutors
Call us today to connect with a top
Spanish tutor in Evanston, IL
(847) 243-6367