Call Now to Set Up Tutoring:
(847) 243-6367
Private In-Home and Online ISAT Tutoring in Evanston, IL
Receive personally tailored ISAT lessons from exceptional tutors in a one-on-one setting. We help you connect with in-home and online tutoring that offers flexible scheduling and your choice of locations.
Recent Tutoring Session Reviews
"Today, we reviewed a few questions from the student's diagnostic test. We reviewed some topics such as work and energy. We also went over Electric Potential due several point charges. Furthermore, we covered Electric Potential Energy and the Conservation of Energy. We also started discussing capacitors and capacitances. I suggested she to do the review questions at the end of the review book for 2 chapters she wants to review. And at the beginning of next session we can review them."
"We discussed problems from a practice exam, differences between level one and two tests, and apps for studying sat vocabulary. For next week the student will write a practice essay and complete a math level 2 practice/diagnostic test."
"Today's focus was the writing portion of the assessment. We timed prewriting activities were administered to get the student thinking analytically. We also spent time studying for the math portion, working out problems from her assessment reviewer, and checking her answers."
"We finished discussing the relationship between European freedom and African slavery in the New World, and discussed the varying social, political, and economic lives of the different regions of North America during the 18th Century prior to the revolution. The student also took a practice test reviewing some things we had explicitly gone over and some we had not, and she did perfectly on them."
"I met with the student for our first session of assessment tutoring. We first went over the essay structure that the assessment likes to see and how one can generate examples before one takes the test. We then did practice sections from math, reading, and grammar."
"We covered SAT Biology. We used the tutoring companies tests. We discussed: codons, genetic diseases, alleles, fidelity, tRNA, etc. We also covered anatomy and physiology (lymph, cartilage, tissue, nerves, muscle, and hematology) in some detail."
"We reviewed the student's homework problems, which included sentence completion and math. He seems to be getting the hang of writing out all his work and using his pencil a lot in math. While in sentence completion, his vocab list is coming along nicely. We shifted focus halfway through to review how to map out passages in critical reading sections. He was assigned homework, and is encouraged to focus on accuracy rather than timing at this point."
"Last session, I gave her a reading/listening assignment and a study calendar to formulate a detailed schedule for the next 6 weeks. Today we discussed her answers for the reading/listening practice questions. We went over ways to find the major and supporting sentences when taking the test. Also, I gave her some tips to use her study time efficiently and organize her study calendar."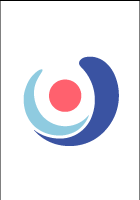 "We covered solutions and states of matter. She is doing a great job integrating previous knowledge to solve new problems, which is very impressive. She did not struggle with anything we covered today. I left her with practice problems, and she is taking a practice test this weekend as well. No concerns."
"The student had previously taken a practice assessment math test and had the problems ready to discuss. We went through each incorrect problem to assess where he went wrong. He struggles the most with area of triangles, proportions, ratios, integers, and measurement conversions. I told the student I will email him practice problems tomorrow."
"Today, we covered more questions. The student's only issue is vocabulary, and so we set a plan for him to tackle this moving forward. We also looked at several reading passage questions, and then moved on to discuss more about his college application essay."
"The student and I covered assessment test critical reading in this session. We covered the critical reading section with practice exercises from that section. He has homework of going over again the ones he missed and rereading the lesson part."
Nearby Cities:
Skokie ISAT Tutoring
,
Oak Park ISAT Tutoring
,
Downers Grove ISAT Tutoring
,
Highland Park ISAT Tutoring
,
Des Plaines ISAT Tutoring
,
Glencoe ISAT Tutoring
,
Naperville ISAT Tutoring
,
Oak Lawn ISAT Tutoring
,
Elmhurst ISAT Tutoring
,
Lombard ISAT Tutoring
,
Schaumburg ISAT Tutoring
,
Lake Forest ISAT Tutoring
,
Buffalo Grove ISAT Tutoring
,
Wheaton ISAT Tutoring
,
Gleview ISAT Tutoring
Nearby Tutors:
Skokie ISAT Tutors
,
Oak Park ISAT Tutors
,
Downers Grove ISAT Tutors
,
Highland Park ISAT Tutors
,
Des Plaines ISAT Tutors
,
Glencoe ISAT Tutors
,
Naperville ISAT Tutors
,
Oak Lawn ISAT Tutors
,
Elmhurst ISAT Tutors
,
Lombard ISAT Tutors
,
Schaumburg ISAT Tutors
,
Lake Forest ISAT Tutors
,
Buffalo Grove ISAT Tutors
,
Wheaton ISAT Tutors
,
Gleview ISAT Tutors
Call us today to connect with a top
ISAT tutor in Evanston, IL
(847) 243-6367