Call Now to Set Up Tutoring:
(214) 206-7940
Private In-Home and Online Science Tutoring in Euless, TX
Receive personally tailored Science lessons from exceptional tutors in a one-on-one setting. We help you connect with in-home and online tutoring that offers flexible scheduling and your choice of locations.
Recent Tutoring Session Reviews
"The student has a test this week so we went over the three chapters that the test will cover. It was a repeat of the topic of last week's session. He seems to getting the hang of the subject, and understands the principles quite well. Many of the students have dropped out but he seems determined to last the course."
"After finishing up the ideal gas law last week, the student started a new topic: thermochemistry. His teacher had just assigned a long homework set without teaching any of the material yet, so I introduced the topics of enthalpy, entropy, and calorimetry problems and he picked up on the theory very quickly."
"Thermochemistry including enthalpy, entropy, Gibbs free energy, phase transitions, phase transition interfaces, exothermic and endothermic reactions, how to solve problems in these areas, combining approaches such as stoichiometry to determine molar enthalpic changes for a given reaction. Heat Capacity and what that means and why it is temperature dependent."
"I helped the student on two difficult problems she had regarding solving for concentration of ions for a polyprotic acid given Ka1, Ka2, and Ka3 with ICE tables. She also had a problem on partial pressure of a compound at equilibrium given an initial pressure, kP, in which she had to employ the quadratic equation. She is now completely done with this term of chemistry. We plan to meet again in January."
"I helped the student plan how to study for his four exams tomorrow (English, social studies, zoology, and geometry). I also looked at his material for his chemistry exam coming up on prefixes. We then went through the reptiles native to our state, labeling his pictures, so he can match them with their names."
"I helped the student review for his algebra exam tomorrow. He gave me several problems involving exponents, and I showed him how to solve them. Also, one of the problems was to graph and asymptotic equation. I showed him how to do that also. He understood the way I showed him to solve the problem."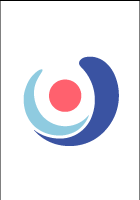 Nearby Cities:
Plano Science Tutoring
,
University Park Science Tutoring
,
Allen Science Tutoring
,
McKinney Science Tutoring
,
Irving Science Tutoring
,
Carrollton Science Tutoring
,
Garland Science Tutoring
,
Grand Prairie Science Tutoring
,
Arlington Science Tutoring
,
Dallas Science Tutoring
,
Fort Worth Science Tutoring
,
Denton Science Tutoring
,
Lewisville Science Tutoring
,
Richardson Science Tutoring
,
Frisco Science Tutoring
Nearby Tutors:
Plano Science Tutors
,
University Park Science Tutors
,
Allen Science Tutors
,
McKinney Science Tutors
,
Irving Science Tutors
,
Carrollton Science Tutors
,
Garland Science Tutors
,
Grand Prairie Science Tutors
,
Arlington Science Tutors
,
Dallas Science Tutors
,
Fort Worth Science Tutors
,
Denton Science Tutors
,
Lewisville Science Tutors
,
Richardson Science Tutors
,
Frisco Science Tutors
Call us today to connect with a top
Science tutor in Euless, TX
(214) 206-7940