Call Now to Set Up Tutoring:
(214) 206-7940
Private In-Home and Online History Tutoring in Euless, TX
Receive personally tailored History lessons from exceptional tutors in a one-on-one setting. We help you connect with in-home and online tutoring that offers flexible scheduling and your choice of locations.
Recent Tutoring Session Reviews
"The student and I went over a homework assignment and reviewed material from earlier chapters.  The homework assignment took about 45 minutes and the review took about 15.  I've suggested we go to once per week as I can easily finish up the review Thursday; there isn't very much left as the class isn't that far in the book.

One thing to think of studying in the future is test-taking skills.  The material is understood, it's the expression/communication of this material that needs work."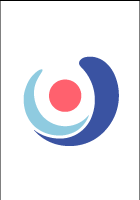 "The student managed to get behind on his math homework so we did a sheet of math problems.  He's been doing homework for the last 2 days non-stop. We got through one of the sheets, then I had to go."
"During today's session we covered the following topics: how to graph polynomial functions and how to graph rational functions (finding the vertical and horizontal asymptotes, the x-intercept and y-intercept and hiatus point)."
"Went over the basics of the ACT:  structure of test, specific topics covered, and strategies.  Also went over some basic geometry and algebra formulas as they might appear on the test.  The student had a positive, optimistic attitude about the test."
"Today we identified chapters that were covered for the student's previous exam and upcoming exam. We discussed trouble areas for chapters covered in class so far and assigned chapters from the Chemistry book to read to refresh on trouble areas. We also reviewed slides for Chapter 7 in preparation for her upcoming lecture."
"The student and I went over some interview questions for his interview at school. After he answered the questions, I made him interview me to see how he can answer some of the questions a little differently. We then proceeded to practice the questions a couple more times. Overall, he seems ready for his interview."
"Today, I just worked with one of the students. We worked on finding the geometric mean between two numbers, and then we found missing sides of triangles using the geometric mean. The first student had a little trouble with the subject at first, but by the end of the session she was doing all the problems on her own. In fact, she was getting the answers before me."
"First half of session was more diagnostic - looking through the book and discovering where student's strengths and weaknesses were; as student has decent knowledge of forms/charts (or "drills") and most tests consist of drills, culture/derivatives, and translation, much of the 2nd half of the session was spent on translation practice."
"This summarizes two 1hr sessions in which I met with the student to review geometrical proofs. In the first session, we mostly focused on proofs involving parallelograms and also how to use their properties in solving basic algebra problems. In the second session, we reviewed additional quadrilaterals and their properties: rectangles, squares, rhombuses, kites, and trapezoids. I tried to keep drilling her about the different quadrilaterals throughout the session because it is important that she commit these to memory. I also gave her a clear outline of tackling certain proofs, but I recommend she review other examples in the book. I will be available to answer any questions via email or phone if she has any!"
"This was the introductory session with the student for the SAT. We discussed his previous PSAT results and his expectations for the SAT. We began by tackling the error identification section and I gave him several strategies when answering these questions. He understood the strategies and demonstrated this in doing practice problems. Homework was to do a complete practice test."
"The student and I reviewed the nominative and accusative that we began discussing last week. We also read and spoke in German, talked about "kennen" vs. "wissen" and how to tell time in German. We then started to talk about possessive adjectives. Her comprehension is quite good and she did a terrific job on her "homework" for today. For our next meeting, she'll work on three worksheets that review possessive adjectives, irregular verb conjugation, and wissen/kennen, and will also look for an article that covers a topic of her interest. She and I plan to meet again on Monday."
"Did the test corrections for the student's Geometry test. The test covered planes, lines, rays, angles, perimeters, areas, and number lines. He figured out most of the problems by himself without too much help. The only part he struggled with was the angle problems."
Nearby Cities:
Plano History Tutoring
,
University Park History Tutoring
,
Allen History Tutoring
,
McKinney History Tutoring
,
Irving History Tutoring
,
Carrollton History Tutoring
,
Garland History Tutoring
,
Grand Prairie History Tutoring
,
Arlington History Tutoring
,
Dallas History Tutoring
,
Fort Worth History Tutoring
,
Denton History Tutoring
,
Lewisville History Tutoring
,
Richardson History Tutoring
,
Frisco History Tutoring
Nearby Tutors:
Plano History Tutors
,
University Park History Tutors
,
Allen History Tutors
,
McKinney History Tutors
,
Irving History Tutors
,
Carrollton History Tutors
,
Garland History Tutors
,
Grand Prairie History Tutors
,
Arlington History Tutors
,
Dallas History Tutors
,
Fort Worth History Tutors
,
Denton History Tutors
,
Lewisville History Tutors
,
Richardson History Tutors
,
Frisco History Tutors
Call us today to connect with a top
History tutor in Euless, TX
(214) 206-7940