Call Now to Set Up Tutoring:
(716) 703-0319
Private In-Home and Online Geometry Tutoring in Erie County, NY
Receive personally tailored Geometry lessons from exceptional tutors in a one-on-one setting. We help you connect with in-home and online tutoring that offers flexible scheduling and your choice of locations.
Recent Tutoring Session Reviews
"Since he has a test tomorrow, we reviewed the worksheets we went over last time which included slope intercept form, finding slope, theorems and postulates involving parallel and intersecting lines, and congruent/complementary/supplementary angles. The student had a good knowledge of it already and needed a few refreshers, but we went over those worksheets again and did extra problems as well. He should be ready for his test tomorrow."
"Specifically, we covered graphing functions, independent and dependent variables, and related material. He also needed some French help, so we worked a little on that as well, which was a lot of fun. I think he enjoyed the lesson - he especially enjoyed trying out pronouncing the French vocabulary."
"Student 1 and I went over his Physical Sciences homework. Student 2 and I read Harry Potter and he did exercises from his workbook. Student 3 and I reviewed absolute value problems and factoring for math. I quizzed Student 4 on last week's material (distance and midpoint formulas) and went over geometric rotation and reflection problems. They learned some tricks and tips for rotation using the protractor and compass."
"Student one - Went over her Pre-Calc test reworking problems she got wrong. Gets partial credit for reworked problems. Arithmetic and Geometric series. Student two - Geometry. Discussed angle pairs - corresponding, alt interior, alt exterior, same side interior, same side exterior and the converses."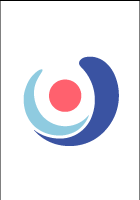 "Student one and I worked on ratio-related problems on two worksheets she had. She has a good grasp of the mechanics of these problems, although I am a little worried about her conceptual understanding and her tendency to rush (and make little mistakes) once she "sees a light at the end of the tunnel". Overall she is an open-minded and enthusiastic student, she just needs practice! Student two's material was somewhat more challenging, but she was very communicative about what she had problems with, and we eventually got to a place where she could do the hardest problems by herself. "
"Student one is on pre-algebra, and he starting to solve single step equations. Student two is working on sequences, which is certainly a precursor to geometric sequences. Both boys seem confident in their school work so far! As always, there are some distractions in the home, but I can work through it!"
Nearby Cities:
Buffalo Geometry Tutoring
,
Niagara Falls Geometry Tutoring
,
North Tonawanda Geometry Tutoring
,
Lockport Geometry Tutoring
,
Lackawanna Geometry Tutoring
,
Depew Geometry Tutoring
,
Kenmore Geometry Tutoring
,
Tonawanda Geometry Tutoring
,
Lancaster Geometry Tutoring
,
Hamburg Geometry Tutoring
,
East Aurora Geometry Tutoring
,
Williamsville Geometry Tutoring
,
Bowmansville Geometry Tutoring
,
Blasdell Geometry Tutoring
,
Alden Geometry Tutoring
Nearby Tutors:
Buffalo Geometry Tutors
,
Niagara Falls Geometry Tutors
,
North Tonawanda Geometry Tutors
,
Lockport Geometry Tutors
,
Lackawanna Geometry Tutors
,
Depew Geometry Tutors
,
Kenmore Geometry Tutors
,
Tonawanda Geometry Tutors
,
Lancaster Geometry Tutors
,
Hamburg Geometry Tutors
,
East Aurora Geometry Tutors
,
Williamsville Geometry Tutors
,
Bowmansville Geometry Tutors
,
Blasdell Geometry Tutors
,
Alden Geometry Tutors
Call us today to connect with a top
Geometry tutor in Erie County, NY
(716) 703-0319