Call Now to Set Up Tutoring:
(720) 305-6032
Private In-Home and Online Phonics Tutoring in Erie, CO
Receive personally tailored Phonics lessons from exceptional tutors in a one-on-one setting. We help you connect with in-home and online tutoring that offers flexible scheduling and your choice of locations.
Recent Tutoring Session Reviews
"We focused on reading today. The student is getting better at interpreting problems, which seems to be his biggest challenge with the reading portion. He also mentioned to me that he thinks he might be reading faster now with the visual reading technique, and that he scored well on his comprehension quiz in class.
What he needs most right now is a vote of confidence; he doesn't realize how capable he is. We'll focus on math on Sunday, and do a review of everything during his final session."
"The student and I completed her SAT Math review this week, as we went through practice with ratios, proportions, the Pythagorean theorem, and inscribed shapes. The student's math computational and logical skills are outstanding, but she often reaches wrong answers simply by rushing too much, to the point that she sometimes doesn't realize what a question is actually asking for. With all of the subject matter covered, next week we will talk about general strategy again and work on her pacing strategies."
"We went over all the review questions that were given to her to prepare for the test. I also supplemented with some of my own, to provide different types of questions that could be asked. By the end of the session she was able to work through them on her own and explain exactly what she was doing and why."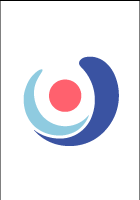 "We discussed types of bonds and did some problems on partial pressure. She said she had felt comfortable with the ice tables on her Wednesday test, but she didn't have time to get to all the problems. She is taking the class pass-fail and just wants to make sure she passes."
"Critical reading fill in the blanks--how to think about the general type and meaning of a word when solving a problem. Also covered math section to determine strengths and weaknesses. The student should memorize 10 new words by Wednesday and review the definitions of integers, whole numbers, and sets."
"The student and I reviewed and practiced strategies for each section of the test. We also experimented with shaving 1-2 minutes off the prose, humanities, and natural science so that he has time to do a few social science questions."
"The student and I worked on preparation for her English exam. We brainstormed and outlined her essay. When she uses the strategies I've taught her, she is able to come up with well-organized outlines. We will work on building her confidence and helping her recognize that she is a competent student."
"In today's session, we covered constructions and loci. The student tends to leap before he looks with these problems, so we worked on taking a more systematic view and being careful and precise with each step. Becoming more cautious before he begins marking will not only help prevent avoidable errors, but also aid in making inferences due to less messy diagrams. For the last portion of our session, we reviewed the material that was covered last week in addition to the more fundamental concepts and definitions of geometry. He showed fairly good retention."
"During my session with the student we began chapter 2 of her chemistry book. The chapter covered Lewis dot diagrams and electron configuration. We discussed chapter 2 section and chapter reviews. We spent the majority of our time today though working on a class assignment. The assignment was about calculating for energy, velocity, and wavelength. She expressed that she was originally very confused by the assignment but felt much better about the material by the end of our session."
"We worked on more problem sets on Integration by Parts in the textbook, and the student was able to solve all of the problems successfully. We had a full text prep in today's session. I believe he is well prepared for his first exam today at noon."
"We focused on an activity to practice the students letter recognition and motor skills, by working with writing words in both all caps and lower case format then sounding them out. We then continued to read from the book series and reviewed (with sounding out and writing) flash card words from the 1st series."
"Today we spent a good 45 minutes of the class reading a book summary with lots of new vocabulary. I think it will be good to read a bit of a book each class to improve pronunciation, vocabulary, and fluidity. We will need to find an easier book however. We also went over present perfect tense a little bit, and practiced conversations!"
Nearby Cities:
Thornton Phonics Tutoring
,
Boulder Phonics Tutoring
,
Lakewood Phonics Tutoring
,
Golden Phonics Tutoring
,
Arvada Phonics Tutoring
,
Denver Phonics Tutoring
,
Longmont Phonics Tutoring
,
Broomfield Phonics Tutoring
,
Northglenn Phonics Tutoring
,
Wheat Ridge Phonics Tutoring
,
Lafayette Phonics Tutoring
,
Louisville Phonics Tutoring
,
Federal Heights Phonics Tutoring
,
Superior Phonics Tutoring
,
Colorado Phonics Tutoring
Nearby Tutors:
Thornton Phonics Tutors
,
Boulder Phonics Tutors
,
Lakewood Phonics Tutors
,
Golden Phonics Tutors
,
Arvada Phonics Tutors
,
Denver Phonics Tutors
,
Longmont Phonics Tutors
,
Broomfield Phonics Tutors
,
Northglenn Phonics Tutors
,
Wheat Ridge Phonics Tutors
,
Lafayette Phonics Tutors
,
Louisville Phonics Tutors
,
Federal Heights Phonics Tutors
,
Superior Phonics Tutors
,
Colorado Phonics Tutors
Call us today to connect with a top
Phonics tutor in Erie, CO
(720) 305-6032