Call Now to Set Up Tutoring:
(720) 305-6032
Private In-Home and Online Chemistry Tutoring in Erie, CO
Receive personally tailored Chemistry lessons from exceptional tutors in a one-on-one setting. We help you connect with in-home and online tutoring that offers flexible scheduling and your choice of locations.
Recent Tutoring Session Reviews
"The student worked on finishing her Chemistry homework over different types of reactions and predicting solubility.  We then edited most of her Chaucer essay on the Wife of Bath's Tale.  I later reviewed the student's essay via google docs."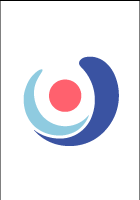 "The student is looking for help with the English test portion of the ACT so we spent a lot of time today reviewing grammar and punctuation, including possessives, comma usage, sentence structure, and contractions. She is doing better, but still needs some slight work on her basic rules."
"We spent our session working on Math homework problems. We worked on changing fractions to decimals, in which she found a little challenging. In one week, she mastered her multiplication facts of 6. From a week of working on this, it boosted up her confidence level as she was even impressed with herself today! She is in the process of learning her multiplication facts of 7, 8, and 9."
"We finished the tests for convergence and talked about absolute vs. conditional convergence. We also did a problem about the convergence of an integral to infinity and the work of pumping water out of a hemisphere."
"Topics covered today: Improving sentences and improving paragraphs, and strategies for each. We worked on practice with improving paragraphs, line segments, and geometry word problem practice. His progress is great and I have encouraged him to begin doing realistic practice test situations."
"The student prepared for a quiz over medical vocabulary and related verbs. We did a spelling practice, Spanish sentences with a blank, and then sentence translations from English to Spanish."
"Had the student practice using indirect and direct object pronouns in Spanish, and also had her practice using the preterite tense. We also had some conversation practice in Spanish, and she seems to be getting a little less shy about speaking it."
"We continued with sight words, adding words with the suffix of "ing"- the student is increasing her reading awareness.  She is becoming more aware of how words are built. She is pointing out doubles and consonants in words, and practicing the sound and syllables associated with spelling principles."
"The student and I went over some Math homework today, dealing with absolute value and inequality equations. Once he was shown how to do some troublesome problems the correct way, he did not make any mistakes in working the problems out. We will be meeting again on Thursday to cover more items."
"The student and I worked through quadratic equations and solving such equations. We also spent the last 20 minutes going over how to stay organized with his planner. He is free to call me whenever he wants to work through problems he might have during the week."
"We reviewed homework assignments and covered etre, aller, adjective placement, and future (proche) tense. Both students have purchased text books, which will help streamline the material learned, as well as provide specific (and ample) practice."
"Today we continued working on the student's verbal reasoning skills. We also completed section 1 of Ochem and started section 2. Today we discussed how to write note cards to help with critical thinking as opposed to memorizing."
Nearby Cities:
Thornton Chemistry Tutoring
,
Boulder Chemistry Tutoring
,
Lakewood Chemistry Tutoring
,
Golden Chemistry Tutoring
,
Arvada Chemistry Tutoring
,
Denver Chemistry Tutoring
,
Longmont Chemistry Tutoring
,
Broomfield Chemistry Tutoring
,
Northglenn Chemistry Tutoring
,
Wheat Ridge Chemistry Tutoring
,
Lafayette Chemistry Tutoring
,
Louisville Chemistry Tutoring
,
Federal Heights Chemistry Tutoring
,
Superior Chemistry Tutoring
,
Colorado Chemistry Tutoring
Nearby Tutors:
Thornton Chemistry Tutors
,
Boulder Chemistry Tutors
,
Lakewood Chemistry Tutors
,
Golden Chemistry Tutors
,
Arvada Chemistry Tutors
,
Denver Chemistry Tutors
,
Longmont Chemistry Tutors
,
Broomfield Chemistry Tutors
,
Northglenn Chemistry Tutors
,
Wheat Ridge Chemistry Tutors
,
Lafayette Chemistry Tutors
,
Louisville Chemistry Tutors
,
Federal Heights Chemistry Tutors
,
Superior Chemistry Tutors
,
Colorado Chemistry Tutors
Call us today to connect with a top
Chemistry tutor in Erie, CO
(720) 305-6032