Call Now to Set Up Tutoring:
(720) 305-6032
Private In-Home and Online Anatomy Tutoring in Erie, CO
Receive personally tailored Anatomy lessons from exceptional tutors in a one-on-one setting. We help you connect with in-home and online tutoring that offers flexible scheduling and your choice of locations.
Recent Tutoring Session Reviews
"Spent half of today's session working with the student on subtracting mixed numbers with borrowing, which is what he is currently working on in his class. The second half of the session we discussed geometric shapes and their attributes to include: triangles, quadrilaterals, prisms and pyramids."
"The student had an assignment for Spanish Grammar.  The concepts were using indirect pronouns (le, les, nos, te, me) and (gusta versus gustan).  She did well after a few questions and was able to get the hang of it. After we completed the Spanish homework, we worked on taking notes for her history homework.  She is a strong writer and was able to summarize each paragraph for her note-taking."
"I looked over the student's assessment of which ACT practice problems he could or could not do. I taught him the strategy of eliminating answers, where you list all the answer choices on scratch paper, then follow the problem solving strategy we developed (equal time -> trigger words -> list information -> solve in steps -> solution -> check), and then match the answer to the multiple choice. Student seems fairly familiar with algebra, but not with geometry. Student was very focused throughout the session."
"Reviewed answers to practice test he did on his own since our last session. Reading comprehension and math were very strong. We went over incorrect answers and worked through them, then focused on more-scrambled paragraphs and logical reasoning questions. We practiced drawing out pictures and jotting notes with logical reasoning, and it made a huge improvement."
"We spent a short amount of time working on equations with square roots, but then we shifted to working on his paper for US History. We spent most of our time gathering info and organizing his argument and then launched into the actual writing. I emphasized transitions and structure."
"Went over math problems missed on practice exam, and discussed how to solve algebra, fraction, and word problems. Advised to start making flashcards of vocab (8 to focus on before next session) and assigned math chapter out of book."
"We went through a homework assignment that the student had due the next day mostly on nitrogen excretion and the function of the kidneys. I helped her find the answers in her lecture slides and her textbook. I tried to give her a bigger picture view of the study of biology and plug the topics she perceived as disjunct into the science as a whole. We made plans to meet again in two weeks."
"We looked over the student's assignment for his reading class. We summarized his reading and went over material for his assignment. We then started covering topics that would be on his math final this week. We went over how to multiply by decimals. He seems to understand this topic well."
"The student and I started working through worksheets because we almost ran out of math to cover! This is wonderful. She's getting the hang of our addition facts and count-by's, so we added counting by 6's but only up to 30. We'll get up to 60 next time."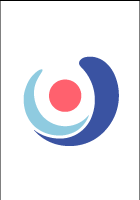 "The student and I began the session by finishing a few problems of his homework (beginning multiplication). We then worked on high frequency first grade words. Next, we did a timed addition test and tried worked on increasing accuracy and time. I charted and documented his accuracy and time to compare to next session. We made 40 flashcards from the word list and practiced reading the words repeatedly."
"We reviewed the statistic method for finding variance and the graphical method for estimating the line of best fit for a set of data, then went over how to do it all on the student's calculator. The calculator portion also introduced the student to the correlation coefficient."
"The student has an upcoming physics exam so we spent the session going through kinematics and vectors. We worked through some common types of kinematic problems."
Nearby Cities:
Thornton Anatomy Tutoring
,
Boulder Anatomy Tutoring
,
Lakewood Anatomy Tutoring
,
Golden Anatomy Tutoring
,
Arvada Anatomy Tutoring
,
Denver Anatomy Tutoring
,
Longmont Anatomy Tutoring
,
Broomfield Anatomy Tutoring
,
Northglenn Anatomy Tutoring
,
Wheat Ridge Anatomy Tutoring
,
Lafayette Anatomy Tutoring
,
Louisville Anatomy Tutoring
,
Federal Heights Anatomy Tutoring
,
Superior Anatomy Tutoring
,
Colorado Anatomy Tutoring
Nearby Tutors:
Thornton Anatomy Tutors
,
Boulder Anatomy Tutors
,
Lakewood Anatomy Tutors
,
Golden Anatomy Tutors
,
Arvada Anatomy Tutors
,
Denver Anatomy Tutors
,
Longmont Anatomy Tutors
,
Broomfield Anatomy Tutors
,
Northglenn Anatomy Tutors
,
Wheat Ridge Anatomy Tutors
,
Lafayette Anatomy Tutors
,
Louisville Anatomy Tutors
,
Federal Heights Anatomy Tutors
,
Superior Anatomy Tutors
,
Colorado Anatomy Tutors
Call us today to connect with a top
Anatomy tutor in Erie, CO
(720) 305-6032