We are open Saturday and Sunday!
Call Now to Set Up Tutoring:
(702) 550-1355
Private In-Home and Online Finance Tutoring in Enterprise, NV
Receive personally tailored Finance lessons from exceptional tutors in a one-on-one setting. We help you connect with in-home and online tutoring that offers flexible scheduling and your choice of locations.
How can a Finance tutor help you?
Studying finance will teach you many important lessons that are relevant in your academic, professional, and personal life. In order to fully understand finance, you must have a solid understanding of concepts related to buying goods and services, financial investing, and using credit. Within these topics lie many confounding concepts that are often difficult to tackle alone. You may find yourself in need of extra review outside of the classroom. Varsity Tutors can find you a finance tutor in Enterprise, NV, who can break down the basic concepts of finance to help you try to understand the big picture.

Your tutor can meet with you one-on-one, in the comfort of your own home or another convenient location. Face-to-face online sessions are also available to those who require the freedom of a more accommodating schedule. Varsity Tutors will find you a tutor in Enterprise who will take all of your finance goals into account to create an individualized study plan just for you. You may have a solid understanding of the concepts behind saving, but struggle to comprehend concepts in the topic of protecting and insuring. Your instructor will make sure to focus on whatever you are having the most difficulty with, providing you with personalized assistance that's impossible to replicate in a classroom environment. This strive to ensure that you maximize the efficiency of your study sessions and get you caught up or even ahead of your course.

Finance has many applications, including business functions as well as for your personal finances. It is also critical to understanding the economy as a whole, which has much broader implications that affect all of society. Whether you need to brush up on your finance skills to perform well in your course, take care of your money properly, or pursue a career in finance, making sure you have a firm grasp of the concepts now can help you to avoid whatever problems might arise in the future. Let a skilled professional tutor in Enterprise, NV, teach you all about finance. Your tutor will use tried-and-true methods to try to improve and broaden your knowledge on this important subject. Don't miss out the opportunity to get into a top postsecondary program or enter the career of your choice, whether you want to be a financial analyst, investment banker, venture capitalist, or even a CEO. Let Varsity Tutors find you a professional finance tutor in Enterprise to potentially help you improve in your course and future endeavors.
Recent Tutoring Session Reviews
"Covered depreciation methods and carried depreciation through DDB, average unitary cost, and straight line procedures. Examined the relationship between book value and historical cost vs. accumulated depreciation. Also, provided non-"T" account visual representations of accounts to great effect."
"Everyone is working on completing Accounting projects right about now. The student is taking Managerial Accounting and has a master budget project to complete. I took the leadership in laying out the format of her workbook. At our Wednesday session, we will continue discussing this project for her understanding. She must fully understand this in preparation for her next exam and clearly her final exam."
"I worked with the student on principles for her new cost accounting class, including direct costs, indirect costs, fixed costs, variable costs, overhead costs, manufacturing costs, non-manufacturing costs, profit margin, contribution margin, and gross margin."
"In our session, the student in completed his homework for the week. He had completed most of it prior to our meeting, so we focused on what he had most difficulty with. I pointed out where I believe he needs to focus for improvement, including comprehension of technical accounting language. Because his first language is not English, I suggested he look up the translation of the key terms of each chapter before starting the week."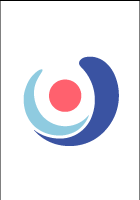 "The student and I continued to review a variety of intermediate accounting concepts so that he would be prepared for his final. We reviewed several multiple-choice questions related to LIFO/FIFO, the gross method of recording sales discounts, and also the journal entry required when writing off an account receivable. We also reviewed specific problems for practice, including dollar value LIFO and interest capitalization."
"We covered simulations and worked on a few problems. The student had to use the analytic solver platform add-on in Excel to find the solutions to manufacturing cost problems, and financial analysis problem finding the NPV and cumulative net profits based on several random variables."
Call us today to connect with a top
Finance tutor in Enterprise, NV
(702) 550-1355