We are open Saturday and Sunday!
Call Now to Set Up Tutoring:
(702) 550-1355
Private In-Home and Online Accounting Tutoring in Enterprise, NV
Receive personally tailored Accounting lessons from exceptional tutors in a one-on-one setting. We help you connect with in-home and online tutoring that offers flexible scheduling and your choice of locations.
How can a Accounting tutor help you?
The field of accounting has applications in academic, professional, and personal life. For students studying accounting, there are many concepts to understand, including confounding ones such as the Single Economic Entity Concept, the Going Concern Concept, the Matching Concept, and the Duality Concept. To be an effective accountant, you must be able to identify assets and liabilities in order to manage accounts properly. Timeliness and reliability are among the key qualities of an accountant, and your accounting course will undoubtedly test these traits. Performing well in an accounting course can often be a difficult task to take on by yourself. Let the educational directors at Varsity Tutors assist you in finding a tutor in Enterprise, NV, who can try to help you as you work toward understanding your accounting course.

Your tutor can meet with you one-on-one, in the comfort of your own home or another convenient location. Face-to-face online sessions are also available to those who are in need of a more flexible schedule. The Varsity Tutors educational directors can identify a private accounting tutor in Enterprise who will address all of your accounting concerns. Whether you have difficulty understanding how accruals work or comprehending basic concepts such as substance over form, your tutor will devise a study plan to suit your specific needs. Unlike collective review in a classroom setting, private tutoring might help you make the best use of your time by avoiding going over material you already have a solid grasp of, while focusing on your problem areas. Varsity Tutors' educational directors are experienced at helping students in Enterprise find independent accounting tutors who have an extensive background in the subject and are eager to impart their wisdom to students.

Whether or not you need to study accounting for a course or wish to pursue it as a career, a tutor can be a vital asset in achieving your goal. Additionally, accounting serves as the foundation for several other vocations, including auditing, government accounting, investment management, and much more. Solidifying your knowledge of accounting now can prepare you for success and help you to avoid or overcome obstacles you may face down the road in other related courses or a professional setting. Don't waste this excellent opportunity to try to improve your accounting skills. Call today, and Varsity Tutors can help you find a skilled, independent tutor near Enterprise, NV, who can guide you on the path toward accounting understanding.
Recent Tutoring Session Reviews
"Covered LIFO, FIFO, and average costing inventory systems. Delved into the relationship between COGS and inventory, revenues, and cash and how they all fit into gross profit calculations."
"I am not going to lie: the student is a joy to have as a tutee!! If she has prepared, she tells you. If she has not prepared, she tells you. When she works, she works! No joke. She thinks fast on her feet. She does not allow circumstances to overcome her. She laughs in their face and powers through. This young woman has the self-confidence of a bull! This was an "off" day, but she will be ready tomorrow! She will kill it and take no prisoners! All of that is to say, we worked on recognizing, valuing, and disposing accounts receivable. We also reviewed credit sales, sales returns, sales allowances, allowance for doubtful accounts, etc."
"I worked with the student to review practice exam exercises to help him prepare for his exam. The topics included gain/loss on bond retirement, deferred tax assets and liabilities, sales taxes, and stock equity calculations."
"In our session, we started preparing for the final exam. We reviewed bonds and installment notes. We did some practice problems, and I helped the student try to visualize transactions to help him understand them better. We are scheduled to work together again tomorrow."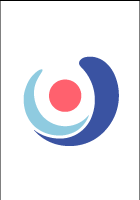 "The concepts covered included standard deviation and variance. The student struggled with organizing her thoughts on each concept and understanding the why behind the problem and solution. At the next meeting, we will discuss the rest of her practice problems."
"The student and I continued to review concepts from the chapter related to cash and receivables, and he performed well! Problems we reviewed included the evaluation of transactions and journal entries related to sales and cash collections under the gross and net methods, sales return accounting, the evaluation of uncollectible accounts and bad debt using the percentage of sales/credit sales method as well as percentage of receivables (and the use of aging), and the evaluation of notes receivable (both interest and noninterest bearing)."
Call us today to connect with a top
Accounting tutor in Enterprise, NV
(702) 550-1355