Call Now to Set Up Tutoring:
(720) 305-6032
Private In-Home and Online Chemistry Tutoring in Englewood, CO
Receive personally tailored Chemistry lessons from exceptional tutors in a one-on-one setting. We help you connect with in-home and online tutoring that offers flexible scheduling and your choice of locations.
How can a Chemistry tutor help you?
Start a chemical reaction with your studies by developing a love for chemistry. Chemistry is an exciting area of science that gives you an inside look at how the elements that make up our world interact. It is a fun, but sometimes challenging subject. For extra help or guidance in this subject, why not try a tutor. Varsity Tutors' educational directors can help you connect with an expert chemistry tutor in Englewood, CO.
When you've become a chemistry understand, you'll be able to understand how the world around you works, but first you have to understand the basics. Balancing equations and memorizing the compound elements are a first step that will build a strong foundation for you, but this can be difficult without some help. One-on-one tutoring in Englewood can afford you the ability to fine-tune your chemistry skills by asking questions and getting immediate feedback. When we find you a tutor, you will be provided with course materials that suit your needs and interests. You can put in the work to try to keep up or not going into enough depth about a subject that interests you. Your tutor will create unique curriculum that teaches you in a manner that is easy to understand for you.
Being in a classroom can be a distracting way to learn. You might be conducting experiments to understand the liquids and gasses, but you may not be spending the one-on-one time you need with your instructor to truly understand the reasons behind their actions. Varsity Tutors could help you find a private tutor near Englewood who could potentially lead you on the path toward chemistry understanding. Your tutor will be a professional, not only with tutoring, but in understanding chemistry. Their love and dedication to the subject could help you learn and become passionate about the subject as well.
Students have a busy lifestyle, so when you find a tutor through Varsity Tutors, you will find someone who is willing to work hard to serve you. Your tutor will be able to meet you in person or face-to-face online. If you want to meet in person, you can meet anywhere. Whether it is your home, the library, or a park on a particularly nice day, your tutor will come to you. But, if meeting online works better, you don't have to worry about losing the personal touch of in-person tutoring. Our online learning platform helps you stay engaged because you will be face-to-face with your tutor the entire time. A chemistry tutor in Englewood, CO, can be the key that unlocks your potential in chemistry.
Recent Tutoring Session Reviews
"Today, we reviewed the biology assignment and the math assignment. The student did really well in biology, getting most of the questions correct and even some bonus questions I asked. She had slight trouble with continued ratios and sums, but with some help, she finished the rest of the questions. For the rest of the lesson, we reviewed some commonly tested concepts of biology and went into a bit more for ratios and proportions."
"Today, we covered ideal gas law and combined gas law, as those topics were on the student's test this week. We also got into some intermolecular forces. I gave her some more practice on those topics."
"The student had lots of questions in chemistry, which we answered together by finding questions that cost her points this unit and reworking them. She is attuned to practical applications and real-world significance, so I always tied concepts back to familiar situations when possible. We covered: balancing and classifying reactions, writing chemical formulas for compounds, and symbology."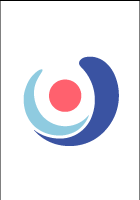 "We covered balancing equations and Stoichiometry ( mole ratio, finding out the amount in grams or moles of one substance needed to react or produce another substance in a balanced chemical equation). The student had a good understanding of both topics as we extensively worked on some of the worksheets we had. The student did not face noticeable difficulties in both chapters. After the session, I told him to look over these chapters and the problem we had solved before our next session. It was a good session."
"The student was able to solidify her understanding of some key concepts during our session today. Today we focused on the use of gas laws at non-STP conditions. This concept can be tricky but the student continued to ask questions and clarify details until she was working the problems pretty well on her own! I'm glad that she is not afraid to ask as many questions as she needs. It seems that she is getting quite a bit out of these sessions because of the very active role that she plays."
"The student has a final covering 6 chapters. She has a review sheet with sample questions from each chapter. We covered the first 2 in this session and will cover the rest on Monday."
Nearby Cities:
Boulder Chemistry Tutoring
,
Lakewood Chemistry Tutoring
,
Golden Chemistry Tutoring
,
Arvada Chemistry Tutoring
,
Denver Chemistry Tutoring
,
Longmont Chemistry Tutoring
,
Broomfield Chemistry Tutoring
,
Northglenn Chemistry Tutoring
,
Wheat Ridge Chemistry Tutoring
,
Lafayette Chemistry Tutoring
,
Louisville Chemistry Tutoring
,
Erie Chemistry Tutoring
,
Federal Heights Chemistry Tutoring
,
Superior Chemistry Tutoring
,
Colorado Chemistry Tutoring
Nearby Tutors:
Boulder Chemistry Tutors
,
Lakewood Chemistry Tutors
,
Golden Chemistry Tutors
,
Arvada Chemistry Tutors
,
Denver Chemistry Tutors
,
Longmont Chemistry Tutors
,
Broomfield Chemistry Tutors
,
Northglenn Chemistry Tutors
,
Wheat Ridge Chemistry Tutors
,
Lafayette Chemistry Tutors
,
Louisville Chemistry Tutors
,
Erie Chemistry Tutors
,
Federal Heights Chemistry Tutors
,
Superior Chemistry Tutors
,
Colorado Chemistry Tutors
Call us today to connect with a top
Chemistry tutor in Englewood, CO
(720) 305-6032