Call Now to Set Up Tutoring:
(847) 840-2442
Private In-Home and Online Writing Tutoring in Elmhurst, IL
Receive personally tailored Writing lessons from exceptional tutors in a one-on-one setting. We help you connect with in-home and online tutoring that offers flexible scheduling and your choice of locations.
How can Writing tutoring help you succeed?
To have your child matched with a writing tutor in Elmhurst, IL, who will put their needs first, contact the educational directors at Varsity Tutors. The tutor could do more than just help your child study, they will make writing come alive for your child. They will show your child how to tap into their creativity to write more effectively, and to have fun while doing so. Throughout the tutoring experience, your child could receive frequent positive reinforcement that will keep them motivated and build their confidence, which will be especially helpful on test days.
We will find your child a skilled writing tutor in Elmhurst who will work to give the knowledge they need to thoroughly understand writing. The tutor will start by assessing your child's current writing skills, looking in particular for their strengths and weaknesses, along with their educational needs. With that information, the tutor can build your child a personalized study plan that helps improve on their strengths and correct those pesky weak points. Whether your child has been having a tough time with persuasive writing, clarity, active voice, narrative writing, or any of those other fundamental writing concepts, a skilled tutor could break concepts down so they're far easier to understand, making sure your child comprehends every important detail. The entire tutoring experience is built around your child and caters to their preferred learning style, so it's a far more efficient option than the classroom format.
One-on-one tutoring in Elmhurst can afford your child the ability to fine-tune their writing skills by asking questions and getting immediate feedback. There aren't many better ways for your child to try to improve their writing than by working with a private tutor, as the personal attention they'll receive is second to none. It gives them a big advantage over their fellow students, which could make the difference between your child getting an average grade or acing their course.
Working one-on-one with a writing tutor in Elmhurst, IL, is an extremely beneficial and effective way for your child to make progress in their test preparation. For yours and your child's convenience, you can schedule tutoring sessions anywhere, including in your home, after school over at Sandburg Middle School, or even out at Wilder Park. Varsity Tutors also has face-to-face online tutoring sessions available, which you can set up through its live learning platform. Call Varsity Tutors today to try to help you help your child Try to become the next great American writer.
Recent Tutoring Session Reviews
"First meeting with the student - we began with Spanish I material. Greetings, masculine/ feminine articles, and began -ar verb conjugations. A lot came back to him from his high school and college courses, so we were able to refresh and move through quickly. We met for an hour since he needed to get to the office, and we changed meeting date to Wednesdays."
"Completed homework for section 10.8 on volume of pyramids and cones.  Also reviwed incorrect homework problems from past sections in preparation for a quiz.  The student is making progress on working through these problems logically."
"Due to an extended absence, the student's chemistry teacher postponed the midterm until Tuesday. The student and I used my old chemistry book to solve sample problems for some of the material that seemed a bit more confusing last time. My advice for the test: slow down, and really pay attention to units. Conversions seem to be more of an issue than balancing equations and oxidation numbers, so focus on those. Otherwise, good luck!!"
"The student and I first worked on her math homework.  It involved solving word problems.  After math, we worked on her science.  She dug up some soil and qualitatively analyzed it.  She had no problem answering the questions in the homework."
"The student made better progress this week with the change to a specific assignment for each day.  She is retaining more of the French vocabulary. Since we will be going a full week before our next meeting (libraries closed due to President's Day), we tried to cover some extra material in both French and algebra."
"The student and I utilized the first 15 minutes to review his English and writing goals for the year as well as discuss a plan to boost his "B" mark in English to at least and "A-".After this initial pow-wow, the session's goals were really two-fold. Work on two recurring spelling problems the student is experiencing, one sound vs. sight and the other "ie vs. ei", and also continue and conclude his persuasive essay's first paragraph while focusing on chronology if arguments in particular. We completed both goals and will continue elaborating on them as well as applying them to his writing."
"We covered chapters 7-10 and a lot of new important vocabulary. Next Monday we will test again. I am hoping to see more improvement."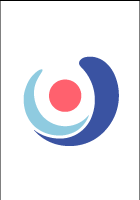 "We continue to work on strategies for revision. We started with the student's one paragraph book review and focused primarily on developing a topic sentence and aligning the rest of the paragraph to that topic sentence. We continued that focus with a longer piece he is working on for school. I introduced him to a 3 part thesis statement and we revised his introduction to build a stronger five paragraph essay. Our focus will continue to be on revision for both school and application writing."
"Since our last session, the student drafted about 5 more pages of her graphic novel script. We combed through those and made her script more "show"-y; that is, more visual descriptions of the individual panels. Once we finished those we began drafting another couple pages. We plan to meet a couple more times next week to get a solid script ready before she hands it in."
"The student loves stickers and I suggested that a sticker maker and alphabet stickers would help him have fun and become more engaged in writing and spelling. He is noticeably more engaged at school and his writing and interest level is improving every session!"
"For this session, the student was working on a paper looking at types of music. While the initial paper had a lot of information, it had too much and we started with focusing her ideas and deleted about a fourth of the paper. From there, we refined and added information and expounded on ideas, before doing a final grammar check! Great work!"
"The student had to write an apprenticeship letter for her history class, so we worked through her outline and she started writing the letter. The first draft was all of her thoughts, and the second read-through was putting those thoughts together to form a paragraph that made sense. I was able to help her work through ways to improve the sentence structure. The third read-through involved correcting her punctuation and grammar. This time, there weren't many mistakes to have to correct. Now that I know a little about how she writes, I have a better idea of how to help her improve."
Nearby Cities:
Evanston Writing Tutoring
,
Skokie Writing Tutoring
,
Oak Park Writing Tutoring
,
Downers Grove Writing Tutoring
,
Highland Park Writing Tutoring
,
Des Plaines Writing Tutoring
,
Glencoe Writing Tutoring
,
Naperville Writing Tutoring
,
Oak Lawn Writing Tutoring
,
Lombard Writing Tutoring
,
Schaumburg Writing Tutoring
,
Lake Forest Writing Tutoring
,
Buffalo Grove Writing Tutoring
,
Wheaton Writing Tutoring
,
Gleview Writing Tutoring
Nearby Tutors:
Evanston Writing Tutors
,
Skokie Writing Tutors
,
Oak Park Writing Tutors
,
Downers Grove Writing Tutors
,
Highland Park Writing Tutors
,
Des Plaines Writing Tutors
,
Glencoe Writing Tutors
,
Naperville Writing Tutors
,
Oak Lawn Writing Tutors
,
Lombard Writing Tutors
,
Schaumburg Writing Tutors
,
Lake Forest Writing Tutors
,
Buffalo Grove Writing Tutors
,
Wheaton Writing Tutors
,
Gleview Writing Tutors
Call us today to connect with a top
Writing tutor in Elmhurst, IL
(847) 840-2442