Call Now to Set Up Tutoring:
(847) 840-2442
Private In-Home and Online Mandarin Chinese Tutoring in Elmhurst, IL
Receive personally tailored Mandarin Chinese lessons from exceptional tutors in a one-on-one setting. We help you connect with in-home and online tutoring that offers flexible scheduling and your choice of locations.
Recent Tutoring Session Reviews
"Today, the student and I went through a packet he was given in class that tested new vocabulary for the outdoors unit, as well as new verb conjugations. I reviewed negative commands for the first and second person with him as well as went through the activities requiring him to form sentences with commands and outdoor/nature vocabulary."
"Today the student and I went over chapter 4 of his textbook. We practiced commonly used irregular verbs and vocabulary relevant to deportes. He is really doing a great job with conjugations."
"Conjugated new 'Ar' words, read in Spanish, practiced and reviewed new and old vocabulary words, and had the student practice writing in Spanish as well. Practiced communicating in Spanish- worked on having her use complete sentences."
"This was our very final session, which was a complete review of everything we have done in total completion. The client was tested on oral, written, and vocabulary skills. He now has the tools necessary to become fluent in Spanish if he chooses to continue his studies further."
"Tonight we spent a good amount of time just to recover and review. I did an overview of lots of things we've learned in past sessions, and for tonight's new vocab, I asked him to name 10 most popular Disney cartoon characters, then I told him their names in Chinese, so for next time as an assignment, he has to count each name 10 times all the way to 100, this way he can practice counting the numbers at the same time as he's learning the pronunciation of new words."
"Today's session was spent working on the student's final study guide for Chinese. We were able to clear up and refresh his memory of grammar points emphasized at the beginning of the semester, as well as usual vocabulary work. After we finished working on the Chinese study guide, we reviewed the vocabulary for his English final. In the coming sessions, we will continue to work on his study guides for his classes in preparation for his finals next week."
"The student and I drew objects around the room on a piece of paper, and then we labeled them phonetically in Chinese. I then asked her "How many tables/chairs/cups are there?" We practiced answering in complete sentences and counting items properly. The other two students did the same thing - labeling and phonetic pronunciation of items around the room."
"The student and I went over some characters and homework from last week. Then we started lesson eleven, and homework was assigned."
"This was our first session using the student's new textbook. We quickly covered the first chapter, which was mostly review."
"We started by going over some homework, and I answered some questions the student had. We then finished up some grammar from last time and did exercises to practice the new grammar points."
"Reviewed numbers from 1000-9999, four seasons and self introduction; Introduced "What's in an office building?" and article on "Energy Resources.""
"Today we focused on 30 common two-character vocabulary words that the student is having trouble remembering. He needs to practice these flashcards and will hopefully have them down by Friday."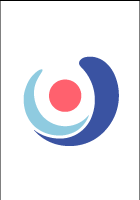 Nearby Cities:
Lombard Mandarin Chinese Tutoring
,
Downers Grove Mandarin Chinese Tutoring
,
Oak Park Mandarin Chinese Tutoring
,
Wheaton Mandarin Chinese Tutoring
,
Gleview Mandarin Chinese Tutoring
,
Schaumburg Mandarin Chinese Tutoring
,
Naperville Mandarin Chinese Tutoring
,
Skokie Mandarin Chinese Tutoring
,
Des Plaines Mandarin Chinese Tutoring
,
Oak Lawn Mandarin Chinese Tutoring
,
Evanston Mandarin Chinese Tutoring
,
Buffalo Grove Mandarin Chinese Tutoring
,
Glencoe Mandarin Chinese Tutoring
,
Lake Forest Mandarin Chinese Tutoring
,
Highland Park Mandarin Chinese Tutoring
Nearby Tutors:
Evanston Mandarin Chinese Tutors
,
Skokie Mandarin Chinese Tutors
,
Oak Park Mandarin Chinese Tutors
,
Downers Grove Mandarin Chinese Tutors
,
Highland Park Mandarin Chinese Tutors
,
Des Plaines Mandarin Chinese Tutors
,
Glencoe Mandarin Chinese Tutors
,
Naperville Mandarin Chinese Tutors
,
Oak Lawn Mandarin Chinese Tutors
,
Lombard Mandarin Chinese Tutors
,
Schaumburg Mandarin Chinese Tutors
,
Lake Forest Mandarin Chinese Tutors
,
Buffalo Grove Mandarin Chinese Tutors
,
Wheaton Mandarin Chinese Tutors
,
Gleview Mandarin Chinese Tutors
Call us today to connect with a top
Mandarin Chinese tutor in Elmhurst, IL
(847) 840-2442