We are open Saturday and Sunday!
Call Now to Set Up Tutoring:
(716) 703-0319
Private In-Home and Online Geometry Tutoring in Elma Center, NY
Receive personally tailored Geometry lessons from exceptional tutors in a one-on-one setting. We help you connect with in-home and online tutoring that offers flexible scheduling and your choice of locations.
Recent Tutoring Session Reviews
"The student and I continued to study for her 9 weeks exam. We worked on a practice test from her teacher. She needs review on the properties of lines, segments, and rays, but is in very good shape for the exam. We still have one tutoring session prior to the exam."
"The student and I covered quadratic functions, absolute value functions, compound inequalities, systems of equations, and a bit of algebra review. He seems like a strong student who has an understanding of most of the material. We are working on the material for his quiz and will start next time on reviewing for his test. I did not leave him any materials to work on this time but will have materials prepared for our next session."
"The student and I discussed a question that was on the test today. We then reviewed inductive reasoning to form conjectures and conditional statements with the inverse, converse, and contrapositive. With each of them, the student and I reviewed examples and discussed them. She seems to have a firm understanding of these principles. We then discussed the possible upcoming lessons including using deductive reasoning to verify conjectures, bi-conditional statements and definitions, algebraic proofs, geometric proofs, and flow charts with paragraph proofs. In addition to her work for next week, I will bring materials to cover future lessons."
"The student and I discussed proofs of segments and angles. He got through his homework. He has a test on Tuesday. He is going to work through the review prior to the test. He is also going to start a list of all theories, postulates, etc., in an organized fashion, which he is going to maintain throughout the school year."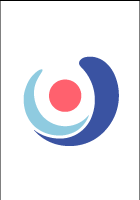 "The student and I discussed the periodic table, including metals, non metals, halogens, noble gases, gases, octet, ions, atomic particles. She is a wonderful student; smart and attentive. I look forward to our next session!!"
"The student and I discussed their new topic - geometric proofs and parallel lines. Overall, they did very well! They were able to remember some old information and also use it with the new vocabulary words from the section. For homework, I assigned the rough draft of the project so that next week I can help to edit it. "
Nearby Cities:
Buffalo Geometry Tutoring
,
Niagara Falls Geometry Tutoring
,
North Tonawanda Geometry Tutoring
,
Lockport Geometry Tutoring
,
Lackawanna Geometry Tutoring
,
Depew Geometry Tutoring
,
Kenmore Geometry Tutoring
,
Tonawanda Geometry Tutoring
,
Lancaster Geometry Tutoring
,
Hamburg Geometry Tutoring
,
East Aurora Geometry Tutoring
,
Williamsville Geometry Tutoring
,
Bowmansville Geometry Tutoring
,
Blasdell Geometry Tutoring
,
Alden Geometry Tutoring
Nearby Tutors:
Buffalo Geometry Tutors
,
Niagara Falls Geometry Tutors
,
North Tonawanda Geometry Tutors
,
Lockport Geometry Tutors
,
Lackawanna Geometry Tutors
,
Depew Geometry Tutors
,
Kenmore Geometry Tutors
,
Tonawanda Geometry Tutors
,
Lancaster Geometry Tutors
,
Hamburg Geometry Tutors
,
East Aurora Geometry Tutors
,
Williamsville Geometry Tutors
,
Bowmansville Geometry Tutors
,
Blasdell Geometry Tutors
,
Alden Geometry Tutors
Call us today to connect with a top
Geometry tutor in Elma Center, NY
(716) 703-0319