Call Now to Set Up Tutoring:
(617) 947-9800
Private In-Home and Online Pre-Calculus Tutoring in East Cambridge, MA
Receive personally tailored Pre-Calculus lessons from exceptional tutors in a one-on-one setting. We help you connect with in-home and online tutoring that offers flexible scheduling and your choice of locations.
Recent Tutoring Session Reviews
"The student and I worked on an exam review for his upcoming finals on Wednesday this week. We reviewed questions on composite functions, common and natural logarithm transformations, Descartes rule of signs, leading coefficient test (for determining end-behavior of polynomials), etc."
"The student did his homework with my help; he was struggling with a problem in which he has to write an algebraic expression that is equivalent to a composition of trigonometric functions, but he finally understood. We also worked with the graph of several inverse trigonometric functions."
"The student got an A on her most recent test and had the second-highest score in the class. She has the other students wanting to get a math tutor.

Today we covered solutions of linear inequalities and graphing out the solutions on a number line. I taught her how to identify the zeroes and/or undefined points (for rationals), create intervals, identify a test point in each interval, and determine whether the interval is part of the solution. Then, graph accordingly. She thought she recognized a shortcut that intervals would alternate as part of the solution the not part. I cautioned her that this is not always true and she needs to test each individual interval. Even though none of the problems we worked violated this pattern, she agreed she would always test each interval."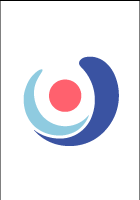 "The student had a chapter review to complete today, and we reviewed and had extra practice on vectors. She did problems on law of sines, law of cosines, compass directions on the coordinate plane, scalar multiples of vectors, vectors in the coordinate plane, relating vectors to trig, resultant vectors, component vs. unit vectors, and physics word problems. The student felt better about vectors after we did a few more examples together, and she's excellent with law of sines and cosines."
"The student had a group of sheets of paper containing exercises and problems for her to use as a review practice set. We covered the ones she felt she didn't know how to solve or answer, and items that she wanted to be better at. The concepts ranged from graphing rational and exponential/ logarithmic functions, up to solving via synthetic division of the zeros or roots of a polynomial. She was motivated to learn and solve the items quickly."
"The student had a quiz returned today that we went over together. I was very impressed by his performance (89) and on the work I saw on the quiz.

I ended up giving him some synthetic challenge problems to test his grasp of the material, and he performed very well. He still made too many mistakes with dropped negative signs, mostly due to mental rearrangement of algebraic equations. I have explained to him that while writing out scratch work may seem wasteful, it's the best way to visually keep track of all the algebraic minutiae!"
Nearby Cities:
Framingham Pre-Calculus Tutoring
,
Westminster Pre-Calculus Tutoring
,
Providence Pre-Calculus Tutoring
,
Worcester Pre-Calculus Tutoring
,
Hartford Pre-Calculus Tutoring
,
Nashua Pre-Calculus Tutoring
,
Cranston Pre-Calculus Tutoring
,
Woonsocket Pre-Calculus Tutoring
,
Leominster Pre-Calculus Tutoring
,
Fitchburg Pre-Calculus Tutoring
,
Marlborough Pre-Calculus Tutoring
,
Norwich Pre-Calculus Tutoring
,
New London Pre-Calculus Tutoring
,
Groton Pre-Calculus Tutoring
,
New Hampshire Pre-Calculus Tutoring
Nearby Tutors:
Framingham Pre-Calculus Tutors
,
Westminster Pre-Calculus Tutors
,
Providence Pre-Calculus Tutors
,
Worcester Pre-Calculus Tutors
,
Hartford Pre-Calculus Tutors
,
Nashua Pre-Calculus Tutors
,
Cranston Pre-Calculus Tutors
,
Woonsocket Pre-Calculus Tutors
,
Leominster Pre-Calculus Tutors
,
Fitchburg Pre-Calculus Tutors
,
Marlborough Pre-Calculus Tutors
,
Norwich Pre-Calculus Tutors
,
New London Pre-Calculus Tutors
,
Groton Pre-Calculus Tutors
,
New Hampshire Pre-Calculus Tutors
Call us today to connect with a top
Pre-Calculus tutor in East Cambridge, MA
(617) 947-9800