Call Now to Set Up Tutoring:
(888) 888-0446
Private In-Home and Online Earth Science Tutoring
Receive personally tailored Earth Science lessons from exceptional tutors in a one-on-one setting. We help you connect with in-home and online tutoring that offers flexible scheduling and your choice of locations.
How can an Earth Science tutor help you?
The natural world is full of complexity, and earth science courses delve into that complexity by studying the various systems and phenomena that occur on Earth. These courses often address subject matter from subfields that initially appear to have very little in common. To succeed in an earth science course, you need to not only understand each system and concept in isolation, but how each interacts with the other dynamic processes that occur on the planet, and the ways in which they are similar to and different from other phenomena. Sound overwhelming? It can be, but private earth science tutoring can help you make sense of it all.
From plate tectonics to weather patterns, no earth science topic is too obscure or complex for these talented tutors. They have the specialized knowledge and skills to clarify earth science at any level. Whether you need to complete your preservation of natural resources homework or study for your exit exam or placement test, your tutor can provide the resources and support you need to reach your goals.
Earth science covers a lot of ground, literally, and there can be various stumbling blocks along the way. You'll learn about the atmosphere and how it affects our daily lives, the biosphere, hydrosphere, and lithosphere. There are many concepts from chemistry, physics, and biology included at certain times. From storms to volcanoes, earthquakes to the bugs in the soil, many topics are covered. More abstract concepts range from the Earth's electromagnetic field to geologic features you may not have seen, especially if you live in a city. Earth science covers the things you see every day and the things you don't. Your earth science tutor will help uncover these mysteries and make the connections needed to master the subject and ace your test.
Also, you will learn about the layers of the Earth, its shape, and its history. You will encounter lessons on geology, mineralogy, sedimentology, and more. In addition to the various cycles that take place on a daily basis, and some that take millions or billions of years, you'll learn about what is inside the Earth and why the surface keeps changing. Topics may cover things that happened before humans walked the Earth. Others will discuss how people are changing the planet, from expanding cities on its surface to releasing greenhouse gases into the atmosphere. No matter how you look at it, there is a lot to learn. A little help along the way can be just enough to keep you on track.
Your tutor prioritizes your goals and schedule in order to ensure you are receiving the Earth science tutoring you desire, at the time and in the location you choose. Set aside your generic textbooks and close those unhelpful websites, and start learning with the individualized attention and one-on-one support that private earth science tutoring provides. Ensure that you are studying material correctly and efficiently with seasoned tutors and supportive directors, as well as our extensive online resources.
Earth science tutoring is just a phone call away. Your tutor can bolster your testing confidence and understanding of the subject with the teaching style and strategies that specifically suit you. Earth science tutoring can cover any unit and any level of coursework you are facing, from learning about the water cycle in an introductory earth science class, to being able to articulate the significance of the Mid-Atlantic Ridges expansion in more advanced courses. Tutors are ready with the resources and personalized attention that you need to conquer earth science. Whatever your goals, personal tutors are available to help you on your path to earth science success!
Recent Tutoring Session Reviews
"The student practiced various part one questions from a previous earth science exam. She marked and reviewed all guessed and wrong answers after checking against the key for comprehension. She was given homework to complete the exam and to mark all questions for later evaluating."
"Went over science quiz corrections - she seems to understand the concept between conduction vs convection vs radiation. I asked her to check with her teacher for more examples of convection. Also went over decimal division homework and she handled that very well."
"The student and I worked on assignments in his grade book that was overdue in science and math subjects. We worked on a project that involved the way that plants take up water by performing an experiment with celery and food coloring. He was able to finish all of his math assignments as well."
"This afternoon's focus was on preparing the student for her Earth Science final. We made two different sets of flashcards for her vocabulary words, and then I quizzed her over them. After numerous times through the cards, and with some helpful mnemonics, she could correctly define all of the terms."
"The student had a review with teacher's solutions available online, so I left her with a sheet of reminders. I marked tricks in some problems and wrote steps for others."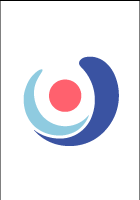 "The student has been studying for midterms all week. We spent the session preparing for his earth science midterm. He decided to focus on sections he was less familiar with. We reviewed plate tectonics and took a practice test. He did well and I believe he will do well on his midterm."
"The student and I edited and finalized three "one page, one side" papers for her course. Each of these papers dealt with a concept from lecture, and the student and I worked to distill the concepts presented into the lecture into her own words. By the end of each paper, I felt like the student had a solid grasp on the basic "What, How, and Why Do We Care" of each topic, and had written papers that satisfied the assignment rubric.
We also began her Psychology course summary, a cumulative overview of important topics covered during the year, and I worked with the student to help her identify the key components of each lecture series and communicate those ideas according to the assignment rubric.
She had a good handle on both of these assignments, but I think she appreciated having the extra input, especially when editing and determining what information to highlight."
"We continued to study for the student's Earth Science test. She reviewed her study material made on Sunday. She seemed much more comfortable with the material. She also completed 2 Geometry review assignments."
"This was our first session in Earth Science. The student did not express any particular concerns regarding any topics, yet. He just asked me to go through a packet he received in class. It contained material on Hydrology, Weathering and Erosion and Deposition. In class, they only covered Hydrology. I went over all of the sections, including a review of Hydrology. The student said he understands the material, I went over."
"The student competed her mid-term test for her Earth Science class. It covered all of the topics that she had learned from the beginning of the year: Rocks, Volcanoes, Plate Tectonics, Scientific Vocabulary, Weathering and Soil, Erosion, Glaciers, and Earthquakes. Once that was completed, we moved onto The Atmosphere. Specifically, within that topic, what makes up the atmosphere, pollutants, air pressure, and density."
"The student and I completed a homework assignment sheet which required her to define a list of terms. We then reviewed material regarding the moon, planets, and solar system in preparation for her exam on Friday."
"Today we reviewed essays, percent problems, and language arts. The student received an 80 on her math test and a 91 on her science lab report. I will email her additional practice problems for science and math. I have no concerns from this session."
Call us today to connect with a top
Earth Science tutor
(888) 888-0446