Call Now to Set Up Tutoring:
(310) 617-6847
Private In-Home and Online Pre-Calculus Tutoring in Eagle Rock, CA
Receive personally tailored Pre-Calculus lessons from exceptional tutors in a one-on-one setting. We help you connect with in-home and online tutoring that offers flexible scheduling and your choice of locations.
Recent Tutoring Session Reviews
"We worked on Laws of logarithm - logarithmic expressions can be combined or expanded. The student gained more understanding of these topics. She was able to complete all her homework and the extra practice. Session went great."
"The student and I covered linear and quadratic equations, solving problems related to the graphs related to those functions, both by rearranging the function to more easily graph it and by observing the graphs and describing the function needed."
"We worked on using trig identities and multiple angle formulas to solve different classes of trig problems for her upcoming final. I gave her an oral quiz to help her begin to memorize some of the most important identities."
"The student has a test tomorrow in pre-calc, so we worked through the rest of his study guide. He's definitely got the hang of graph transformations, which we studied last time. We used those same formulas to finish up the rest of his mortgage assignment too."
"The student's new assignment introduced series, sigma notation, and finite sums to his understanding of sequences. Although he was initially resistant to learning the formulas for finite arithmetic and geometric series; he became much more comfortable with both by the time we finished. He also demonstrated retention of the explicit formulas for arithmetic and geometric sequences."
"Went over intermediate values/limits of functions. The student was a little confused by the left hand/right hand limits, but after going over a couple of visual graphs and examples, his understanding gradually improved. I had him try a couple of practice problems on his own (no proofs) and it seems that he has a handle on the material."
"The student and I studied for his upcoming test. We did his practice test which he was able to complete just fine."
"We worked on the three equations of a line, how to find them, when each one is best to use, etc. She is very confident with the point slope and the y intercept form and could use more practice with the standard form."
"The student had math homework. It was all about multiplication. She had to estimate multiplication (ex: 3,033 times 7 became 3,000 times 10). There were also problems that were just straight multiplication. She had a lot of word problems. Good session."
"Parent functions and transformations. Solving equations by completing the square. Student was left with extra practice with both function transformations and completing the square problems(a =1). Much improvement shown. Student benefits from writing step by step processes to use as a reference when solving problems."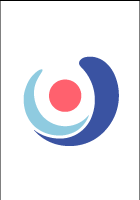 "Today we reviewed past tests, did practice problems based on material to be covered in tomorrow's test, and discussed how to solve problems with fractions in general. I gave her some reminders for the test tomorrow. So far, I do not have any concerns with this student. With extra practice on math basics, I think she will do very well."
"We worked with identifying certain math properties and identities. This served as the beginning of working on solving simple equations. We finished the homework early so we starting working ahead to tomorrow's lesson and homework. The student understands the concepts quickly and likes to work the problems in his head."
Nearby Cities:
Malibu Pre-Calculus Tutoring
,
Oxnard Pre-Calculus Tutoring
,
Santa Barbara Pre-Calculus Tutoring
,
Woodland Hills Pre-Calculus Tutoring
,
Santa Clarita Pre-Calculus Tutoring
,
Thousand Oaks Pre-Calculus Tutoring
,
Simi Valley Pre-Calculus Tutoring
,
Ventura Pre-Calculus Tutoring
,
Camarillo Pre-Calculus Tutoring
,
Moorpark Pre-Calculus Tutoring
,
Santa Paula Pre-Calculus Tutoring
,
Agoura Hills Pre-Calculus Tutoring
,
Calabasas Pre-Calculus Tutoring
,
Port Hueneme Pre-Calculus Tutoring
,
Fillmore Pre-Calculus Tutoring
Nearby Tutors:
Malibu Pre-Calculus Tutors
,
Oxnard Pre-Calculus Tutors
,
Santa Barbara Pre-Calculus Tutors
,
Woodland Hills Pre-Calculus Tutors
,
Santa Clarita Pre-Calculus Tutors
,
Thousand Oaks Pre-Calculus Tutors
,
Simi Valley Pre-Calculus Tutors
,
Ventura Pre-Calculus Tutors
,
Camarillo Pre-Calculus Tutors
,
Moorpark Pre-Calculus Tutors
,
Santa Paula Pre-Calculus Tutors
,
Agoura Hills Pre-Calculus Tutors
,
Calabasas Pre-Calculus Tutors
,
Port Hueneme Pre-Calculus Tutors
,
Fillmore Pre-Calculus Tutors
Call us today to connect with a top
Pre-Calculus tutor in Eagle Rock, CA
(310) 617-6847