Call Now to Set Up Tutoring:
(404) 704-6763
Private In-Home and Online Physics Tutoring in Dunwoody, GA
Receive personally tailored Physics lessons from exceptional tutors in a one-on-one setting. We help you connect with in-home and online tutoring that offers flexible scheduling and your choice of locations.
How can a tutor assist you in conquering Physics?
Whether or not you've ever stopped to think about it, physics plays a large role in our daily lives. If you've ever visited an amusement park, you've seen physics in action, whether it's the velocity of a water slide, the kinetic energy of a thrill ride, or the laws of inertia keeping a rider in his or her seat when a roller coaster goes upside down. All of the rides that make up a favorite summer destination rely on physics to work properly, and knowing how to use the laws of physics to create something thrilling is just one of the ways that you can use physics in the real world.
If you're looking to open up your career choices, studying physics can be a great way to pursue that goal. If you're looking to get a leg up in the subject, Varsity Tutors can help! Our directors will match you with an excellent physics tutor in Dunwoody who might help you to meet your academic and test score goals, which may allow you to set yourself up for an exciting career that allows you to put forward creative ideas on a daily basis. We'll make sure to find you someone who matches your personality and your schedule, so that you get the most out of each and every tutoring session. Whether you prefer learning online or working with someone one-on-one in person, a professional physics tutor in Dunwoody, GA, could teach you the study skills you need to do well in your course!
No matter what area of physics you want to focus on, whether it's Newton's laws of motion, kinetic theory, or electromagnetic waves, your tutor could help you understand that aspect of physics. We'll find you a tutor who loves physics and is able to explain it well to students at every level. Whether you're trying to narrow your focus to one specific area or you're a beginning physics student who's trying to get the basic foundations figured out, your tutor could help you pursue and exceed your goals by giving you focused and individualized instructions. From your work together, an experienced and skilled physics tutor in Dunwoody, GA, could teach you how to best use your study time so you're prepared when you get back in class!
Physics can be an interesting subject if you know the equations, and with the right plan, you can try to see that you understand the various formulas and laws. If you're looking to excel in physics, Varsity Tutors could help you find a physics tutor near Dunwoody!
Recent Tutoring Session Reviews
"We began reviewing chapter 5 on work and energy. We reviewed the concept of work, potential energy, and kinetic energy. The student did excellent with this section. She was able to complete her homework set independently."
"The student did not do as well on her test as she was hoping, so today we went over some of the problems that she missed. She was a little confused about Newton's third law, so we talked a lot about it and looked at examples such as two kids pulling on a rope. Finally, we talked about the material that is going to be on the next chapter, so she is prepared for what she will be learning this upcoming week in class."
"He has started a lab on centripetal force, and he had a few questions. I helped him organize the diagram and showed him how the equations apply to the specific situation (a toy pig on a string flying in a circle). I taught him a couple more equations that apply to circular motion, and then we worked through a bunch of problems on a practice test I brought. We did circular motion problems as well as some on 1-dimensional motion and Newton's 2nd and 3rd laws. He's really smart."
"Today we discussed topics in atomic physics and radiation safety. We spent some time talking about the bohr model of the atom and how this model came about from Rutherford's gold foil experiment. We discussed quantized angular momentum, Rydberg formula, and energy levels."
"First meeting with the student. We went over all of the material that we need to cover over the next few weeks in order for him to pass his Physics and Statics courses. We went over most of his recent statics classwork in preparation for his final exam, where he is showing great improvement."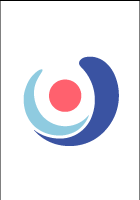 "I cleared up some questions the student had on a practice problem. Then, I presented work and power in rotational motion, angular momentum, and conservation of angular momentum. He worked on some problems while I guided him in the right direction if needed. I left him with some practice problems to work on."
Nearby Cities:
Alpharetta Physics Tutoring
,
Johns Creek Physics Tutoring
,
Duluth Physics Tutoring
,
Marietta Physics Tutoring
,
Norcross Physics Tutoring
,
Sandy Springs Physics Tutoring
,
Decatur Physics Tutoring
,
Roswell Physics Tutoring
,
Lawrenceville Physics Tutoring
,
Athens Physics Tutoring
,
Atlanta Physics Tutoring
,
Smyrna Physics Tutoring
,
East Point Physics Tutoring
,
Gainesville Physics Tutoring
,
Peachtree City Physics Tutoring
Nearby Tutors:
Alpharetta Physics Tutors
,
Johns Creek Physics Tutors
,
Duluth Physics Tutors
,
Marietta Physics Tutors
,
Norcross Physics Tutors
,
Sandy Springs Physics Tutors
,
Decatur Physics Tutors
,
Roswell Physics Tutors
,
Lawrenceville Physics Tutors
,
Athens Physics Tutors
,
Atlanta Physics Tutors
,
Smyrna Physics Tutors
,
East Point Physics Tutors
,
Gainesville Physics Tutors
,
Peachtree City Physics Tutors
Call us today to connect with a top
Physics tutor in Dunwoody, GA
(404) 704-6763