Call Now to Set Up Tutoring:
(614) 682-2660
Private In-Home and Online ISEE Tutoring in Dublin, OH
Receive personally tailored ISEE lessons from exceptional tutors in a one-on-one setting. We help you connect with in-home and online tutoring that offers flexible scheduling and your choice of locations.
How can a tutor help your child master the ISEE?
The ISEE, or Independent School Entrance Exam, is a standardized test given to students who are seeking admission into an independent elementary, middle, or high school. The exam is administered on a lower, middle, and upper level. While each ISEE level covers the same type of content, the higher the level is, the more advanced the questions will be. Individualized ISEE tutoring in Dublin, Ohio, might help your child pursue their goals on test day. An individualized approach allows the tutor to provide your child with a custom-tailored study plan that focuses on their personal goals.
There are five sections on the ISEE with a total of three hours to complete it. There is the verbal reasoning, quantitative reasoning, reading comprehension, math achievement, and the essay. The essay is an unscored portion that is sent to the schools that you apply to. In order to do their best on the exam, your child needs to aptly prepare for it. There may be concepts your child could face on the test that they haven't thought about in years, or even ones that they barely covered in classes. Online prep tools and crash classes are impersonal at best. If you are seeking ISEE tutoring in Dublin to support your child, you can get help locating an independent tutor from Varsity Tutors' educational directors.
The educational directors can work with you in pairing your child with someone who can provide in-person or face-to-face online tutoring sessions. Your child's tutor is hand-selected based on your personal needs, learning style, weaknesses, goals, and more. Once matched, an expert ISEE tutor in Dublin will focus on your child's specific needs to create study sessions that could be effective to meet their goals. In addition, they can provide valuable insight to test-taking strategies that your child can implement on the exam.
Whether your child needs to review the quantitative reasoning skills necessary to grasp algebraic concepts or they struggle to understand the difference between tone and style, their tutor is able to break it down for them in a way that they can readily understand. They can provide sample essay prompts and critique your child's written efforts to help them to try to improve. Your child can spend time taking practice versions of the ISEE to try to improve their timing, as well as to familiarize themselves with the format of the exam and its questions.
Don't miss out on getting into your child into their top choices of independent schools. Contact Varsity Tutors' educational directors for help connecting with ISEE tutors near Dublin, Ohio.
Recent Tutoring Session Reviews
"Today we reviewed some of the things that we've covered in previous sessions. You are doing very good with sets, median, mode, range, and Venn diagrams. You need more practice with probability, setting up the fractions and simplifying them. Continue to practice the practice I gave you, and we will check in at our next session."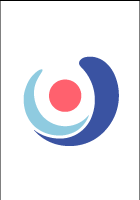 "Today's session with the students went well. The first student and I worked on Quantitative comparisons in math and synonyms. In the beginning, we discussed what stem words are and to think of other definitions of them word. Next, he completed a synonym quiz in which he only missed a few. With Quantitative math, he worked through problems while discussing how quantitative math problems should be compared and not calculate. Although he did well, he expressed that this part of the test could be difficult. The second student and I worked on synonyms and vocabulary words. We also discussed how to stem words. We spent more time on vocabulary flashcards, trying to become familiar with different vocabulary words and their meaning. For homework, they will work on a practice test."
"We did a combination of vocabulary and math. We first looked at roots of words just so I could show the student some patterns with words. She was having trouble with conversions so we went over a set of these problems, and I gave her the conversions she needed to solve the problems. We then went over problems involving area and volume. For homework I am having her look through the mathematics section of the test, and bring back problems that she has trouble with. This is clearly her strongest section, but I want to tie up any loose ends that she has."
"We finished writing the student's narrative together, and then I walked her through how to edit properly for grammar and sentence structure. She even caught a few mistakes. I encouraged her to read out loud when she's done and see her mistakes herself."
"We focused on ISEE prep and practice. We did timed essay practice and reviewed time management, brainstorming, outlining, and writing. The student's pace needs more practice, but her grammar and structure are excellent. In the RC Section, we did timed practice and reviewed the questions. Review vocab daily, please!"
"We focused on Math tonight. The student's test is fast approaching, so we reviewed strategies for handling the more advanced problems. I also gave him writing homework so that I can review his writing the next time I see him."
Nearby Cities:
Columbus ISEE Tutoring
,
Dayton ISEE Tutoring
,
Fairfield ISEE Tutoring
,
Westerville ISEE Tutoring
,
Gahanna ISEE Tutoring
,
Mason ISEE Tutoring
,
Powell ISEE Tutoring
,
Loveland ISEE Tutoring
,
Reading ISEE Tutoring
,
New Albany ISEE Tutoring
,
West Carrollton ISEE Tutoring
,
Greene County ISEE Tutoring
,
New Lebanon ISEE Tutoring
,
Casstown ISEE Tutoring
,
Arcanum ISEE Tutoring
Nearby Tutors:
Columbus ISEE Tutors
,
Dayton ISEE Tutors
,
Fairfield ISEE Tutors
,
Westerville ISEE Tutors
,
Gahanna ISEE Tutors
,
Mason ISEE Tutors
,
Powell ISEE Tutors
,
Loveland ISEE Tutors
,
Reading ISEE Tutors
,
New Albany ISEE Tutors
,
West Carrollton ISEE Tutors
,
Greene County ISEE Tutors
,
New Lebanon ISEE Tutors
,
Casstown ISEE Tutors
,
Arcanum ISEE Tutors
Call us today to connect with a top
ISEE tutor in Dublin, OH
(614) 682-2660