We are open until 8pm!
Call Now to Set Up Tutoring:
(847) 840-2442
Private In-Home and Online PSAT Tutoring in Downers Grove, IL
Receive personally tailored PSAT lessons from exceptional tutors in a one-on-one setting. We help you connect with in-home and online tutoring that offers flexible scheduling and your choice of locations.
How can a tutor help you master the PSAT?
The score a student receives on the SAT can have a significant impact on their chances of being accepted to the colleges and universities they apply to. Therefore, it is important that students prepare in advance for the exam. An effective step in the preparation process is taking the Preliminary SAT (PSAT). The PSAT is formatted similarly to the SAT, giving students the opportunity to see what the test is like what and kind of questions they will be asked. Although the PSAT is just a practice exam, it is still important to study for it. By studying for the PSAT, students can see how much preparation they will need to do for the actual SAT. Students don't have to take on the challenge of studying for the PSAT on their own. If you're getting ready to take the PSAT, consider connecting with a PSAT tutor. To connect with PSAT tutoring in Downers Grove, IL, call Varsity Tutors today.

A skilled professional SAT tutor in Downers Grove can give you much needed one-on-one attention. As you work with a personal PSAT tutor, you might have the opportunity to ask a lot of questions and express yourself. This benefit is hard to find in traditional classroom environments and study groups, where educators don't have the time or resources to address every student's individual needs. The direct dialogue between you and your tutor strive to ensure that no gaps in your comprehension are left unbridged, and that you're as ready as possible come test day.

Let us help you find PSAT tutoring in Downers Grove to try to help you prepare for your test. Regardless of what areas of the PSAT you're looking to review, a personal PSAT tutor could help you try to succeed. They are familiar with the test's format and structure, and they will gladly share their insights with you so that you're prepared on test day. They will review the topics and problems that you will encounter on the reading, writing, and math sections, so that there aren't any surprises when it comes time to take the exam.

Varsity Tutors could help you make your PSAT study sessions more productive by finding you a tutor in Downers Grove, IL. PSAT tutors have flexible schedules. They can work with you wherever and whenever you choose. PSAT tutors are also available for online, face-to-face tutoring sessions that take place through a live-learning platform, so even if you have a busy schedule you can still study for your test.
Recent Tutoring Session Reviews
"The student and I spent today's session going over a number of practice problems related to exponent rules, functions, absolute value equations, and absolute value inequalities. She did very well with the new material! We still need more repetition with the exponent rules so that the student can become more comfortable with when to add exponents and when to multiply them. We also need to do practice problems with some of the more advanced exponent rules such as negative exponents (we will work on this during our sessions next week)."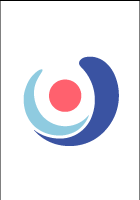 "We finished up a writing section that we had started on Monday. The student did really well in improving paragraphs section. He has really taken to the strategy incorporated in reading comprehension and used it for improving paragraphs. We then did some reading, in which he, again, did really well. And, we finished up with a math section, which is clearly his strength. It is admirable that he wants to focus on the sections in which he is weakest (which we do and will continue to do), but I think it is important - especially in the summer - to do math every once in a while, just to keep him fresh and his fundamentals strong."
"The student and I reviewed every single grammar error he could see on the test today. He realized that a lot of times, the reason why he doesn't get questions right is because he isn't reading the question thoroughly. We also completed a prose passage together, which was very easy for him. The main problem in the reading section seems to be the vocabulary, which we will focus on using his vocabulary books. We went over some geometric principles that he had forgotten for the math section, and he wrote an essay using the flashcards that he made for homework."
"It was our first session, so I asked the student what his last math score was and what he would like it to be. He took an untimed practice section to see what his skills are, then a timed session to see how well he tests. He is very good at math, so we will mostly be working with the time limit."
"The student and I specifically worked on writing today. We went over some essay pre-writing skills (reading through several sample prompts and coming up with ideas/books to support/not support the thesis), as well as different usage, grammar and identifying sentence errors. For homework, I told him to go over the final section of writing (paragraph improvement) by himself. I also told him to do an entire section of math geometry."
"The student and I did a lot of handwriting and spelling practice today. She is much more interested in doing her own writing than she used to be, which is very encouraging to see. She is particularly good at remembering the spelling of animal names, which she demonstrated by spelling "coyote" and "cheetah." I couldn't be more pleased with her recent progress. She is less interested in math right now than she used to be, and seems to struggle a little bit with the difference principals of subtraction; but she is certainly on par with her peers, not lagging at all in this area. I am very happy to continue working with her on reading and writing for as long as her enthusiasm persists."
"The student worked through English, science, math, and reading questions. She missed 4 on a full English section, netting a full score of 33, and completed most of a science section without missing a single question. She has come a long way on math and science and is now one of my top performing students."
"The student was not clear on how to graph rational functions so we reviewed her class notes and practiced extra problems. We then worked on simplifying, adding, subtracting, and multiplying rational expressions."
"The student and I reviewed his homework covering properties of geometric 2D shapes, 3D figures, perimeter, and angles. He correctly answered all of the questions. He asked questions about how to identify vertices, edges and faces for prisms. We reviewed this concept using the rectangular prism, and I walked him through how to identify each attribute. He then completed a practice covering addition, subtraction, multiplication and division; I wanted to make sure he was carefully completing computation problems. We then completed a mini-lesson over the following properties of operations: identity, commutative, associative and distributive. We also reviewed how to recognize and extend patterns in function tables, which he seemed to have no difficulty with. I assigned him homework practice on operation properties, missing values, patterns and function word problems. He was very engaged throughout the session and asked several questions."
"Worked on SAT math which included: triangles (isosceles, triangle inequality theorem, Pythagorean theorem), quadrilaterals, circles (circumference/area). Then we worked on SAT critical reading, humanities passages. Homework is to complete prompt #1 in 30-35 minutes (not including 5 minutes to plan)."
"The student and I covered the ACT science through a practice test. He is quite skilled in reading graphs, and I think he improved a lot in how to interpret data and locate specific variables. Using a real ACT test allowed him to learn how to identify which graphs and tables to use, which is essential to the ACT. He is a quick learner and he has great potential. Next session, we will finish up the ACT science."
"The student completed his homework of reading chapter six and we were able to start his communication assignment. We went through the chapter section by section reviewing the key areas that connected with the assignment's questions."
Nearby Cities:
Evanston PSAT Tutoring
,
Skokie PSAT Tutoring
,
Oak Park PSAT Tutoring
,
Highland Park PSAT Tutoring
,
Des Plaines PSAT Tutoring
,
Glencoe PSAT Tutoring
,
Naperville PSAT Tutoring
,
Oak Lawn PSAT Tutoring
,
Elmhurst PSAT Tutoring
,
Lombard PSAT Tutoring
,
Schaumburg PSAT Tutoring
,
Lake Forest PSAT Tutoring
,
Buffalo Grove PSAT Tutoring
,
Wheaton PSAT Tutoring
,
Gleview PSAT Tutoring
Nearby Tutors:
Evanston PSAT Tutors
,
Skokie PSAT Tutors
,
Oak Park PSAT Tutors
,
Highland Park PSAT Tutors
,
Des Plaines PSAT Tutors
,
Glencoe PSAT Tutors
,
Naperville PSAT Tutors
,
Oak Lawn PSAT Tutors
,
Elmhurst PSAT Tutors
,
Lombard PSAT Tutors
,
Schaumburg PSAT Tutors
,
Lake Forest PSAT Tutors
,
Buffalo Grove PSAT Tutors
,
Wheaton PSAT Tutors
,
Gleview PSAT Tutors
Call us today to connect with a top
PSAT tutor in Downers Grove, IL
(847) 840-2442