We are open Saturday and Sunday!
Call Now to Set Up Tutoring:
(847) 840-2442
Private In-Home and Online HSPT Tutoring in Downers Grove, IL
Receive personally tailored HSPT lessons from exceptional tutors in a one-on-one setting. We help you connect with in-home and online tutoring that offers flexible scheduling and your choice of locations.
How can a tutor help your child master the HSPT?
As private and parochial high schools become a more prevalent option over public schools, you may consider enrolling your child in one. What you may not know is that many private Catholic high schools require your child take a High School Placement Test, or HSPT, before being considered for placement. Many private high schools are very selective about who they enroll, quite often choosing the students with the highest scores. Varsity Tutors' educational directors can assist you in finding a skilled HSPT tutor for your child near Downers Grove, IL. An HSPT tutor could help your child attain the best score they can by preparing them for the sort of assessment questions found in the High School Placement Test. By reviewing the five major areas common to the HSPT: Verbal, Quantitative, Reading Comprehension, Mathematics, and Language skills, an HSPT tutor can maximize your child's potential. Varsity Tutors can assist students from any background by connecting them to a professional HSPT tutor right here in Downers Grove. HSPT tutors will work with your busy schedule, can meet you at a location of your choice, or provide one-on-one tutoring via video chat, all the while creating a calm immersive learning experience for your budding academic. They are trained to prepare students at the eighth grade level for the High School Placement Exam. They teach their tutees both time management and different approaches to answering the questions on the assessment test. You can help realize your child's full potential on the HSPT exam by seeking a tutor through our educational directors in Downers Grove, IL. Professional tutors could help your daughter or son in many areas, especially the ones they currently struggle with the most. By using an HSPT tutor, you don't only increase the chances of getting into the private school of your choice, but you can give your child an edge when it comes to their education by discovering and addressing the areas with which they need the most help. Like any other tutor, the HSPC tutor's aim isn't just to try to help your child do well with the entrance exam, but to better them for their future. From grammar and spelling to geometry and algebra, an HSPT tutor is your ticket to a better education for your child. Give your child the help they need, and you want, by contacting Varsity Tutors' educational directors in Downers Grove, IL, today, and be matched with an HSPT tutor who is ready to try to help your child get their best score.
Recent Tutoring Session Reviews
"We reviewed the student's reading homework, which went very well. He got about 80% of the questions correct. We finished a math section and discussed the strategy for substituting in answers. I believe he's showing improvement."
"We started with a math section. The student is very, very good at math. We spent the second half doing sentence completion and reading comprehension. He is improving greatly in both of these areas and has the potential for immense success in this section, as well."
"The student and I went over all the math questions that she had gotten wrong, omitted, or guessed on in her first practice test. We finished up the session by going over basic concepts in functions and by discussing exponent rules. The student will look over these tonight and we will work on filling these knowledge gaps in our session tomorrow."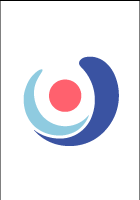 "The student and I practiced for the quantitative section for the ISEE which included fractions, percents, decimals, conversions between them, GCF, LCM etc. We also made a study schedule for him for learning vocabulary words and multiplication tables."
"The student was a pleasure to work with -- she's sharp, and we had good rapport. We went over math problems and a bit of grammar so I could gauge her ability and develop a lesson plan, and I think she's a 2100+ student with some work (given what I observed)."
"We went over practice questions for each section of the SAT and discussed what strategies were useful for them as well as what skills were being tested. We focused mostly on math and writing."
"The student wanted to work on the prose fiction passage of the reading section. We did some timed practice, trying out a couple of different strategies for reading the passage. Then we worked on a math section."
"This was our first session! The student is taking the SAT on October 5th and wants to improve his critical reading score. We started out by talking a little bit about his goals and his previous experience with the SAT. I had him fill out two critical reading sections as practice -- after each, we talked about difficult questions, things he had missed, and strategies for filling out the section quickly and accurately. We decided that in the next two weeks, the best way for him to improve his score would be to focus on learning new vocabulary and practicing efficient approaches to passage analysis, and we talked about some good speed-reading strategies. I suggested vocabulary and reading exercises to work on for next time. He was great to work with."
"Topics Covered: ACT Math and ACT Science review of incorrect problems and practice of new problems Progress Achieved: The student is now able to catch her own mistakes and correct them for both the Math and Science sections of the ACT"
"Today we covered approaches to the Math Subject Text. The two pass approach and common geometry and probability problem types."
"ACT Math work. The student and I had a very good session. She will probably meet me again for the October test"
"Since it was the student's last scheduled session, I gave him a recap of the strategies I've taught him for each section of the ACT and gave him some final practice."
Nearby Cities:
Evanston HSPT Tutoring
,
Skokie HSPT Tutoring
,
Oak Park HSPT Tutoring
,
Highland Park HSPT Tutoring
,
Des Plaines HSPT Tutoring
,
Glencoe HSPT Tutoring
,
Naperville HSPT Tutoring
,
Oak Lawn HSPT Tutoring
,
Elmhurst HSPT Tutoring
,
Lombard HSPT Tutoring
,
Schaumburg HSPT Tutoring
,
Lake Forest HSPT Tutoring
,
Buffalo Grove HSPT Tutoring
,
Wheaton HSPT Tutoring
,
Gleview HSPT Tutoring
Nearby Tutors:
Evanston HSPT Tutors
,
Skokie HSPT Tutors
,
Oak Park HSPT Tutors
,
Highland Park HSPT Tutors
,
Des Plaines HSPT Tutors
,
Glencoe HSPT Tutors
,
Naperville HSPT Tutors
,
Oak Lawn HSPT Tutors
,
Elmhurst HSPT Tutors
,
Lombard HSPT Tutors
,
Schaumburg HSPT Tutors
,
Lake Forest HSPT Tutors
,
Buffalo Grove HSPT Tutors
,
Wheaton HSPT Tutors
,
Gleview HSPT Tutors
Call us today to connect with a top
HSPT tutor in Downers Grove, IL
(847) 840-2442