Call Now to Set Up Tutoring:
(704) 350-2687
Private In-Home and Online Statistics Tutoring in Dilworth, NC
Receive personally tailored Statistics lessons from exceptional tutors in a one-on-one setting. We help you connect with in-home and online tutoring that offers flexible scheduling and your choice of locations.
Recent Tutoring Session Reviews
"The student and I worked on addition, subtraction, multiplication, and division of radical expressions. He picked up the material easily, but will need to practice to make sure he remembers it. His attitude was good! His extra practice is the four worksheets he has."
"The student and I worked on advanced series problems, including Taylor and Maclaurin series, power series, and other related concepts."
"The student and I worked on calculating slope from a graph, and also using the slope formula, given two points. She struggled with this concept at first, so I revisited the concept throughout the session to help her remember. We also worked on solving proportions. She was initially uncertain about how to do this after working on it in class, so I reviewed cross multiplication. In addition, we reviewed the main objectives of each chapter that she's covered so far this year. She was on task and had a positive attitude! Way to go!"
"The student and I worked on completing the square and complex/imaginary numbers. She had some questions and spots for clarification, but improved with practice. She has a positive attitude towards the material."
"The student and I worked on completing the square, composite functions, and inverse functions. Additionally, we covered some SAT math problems. She focused on composites and inverses in preparation for a test on Friday."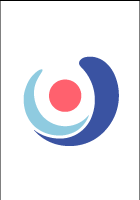 "The student and I worked on conversion between fractions, decimals, and percents. He took a quiz on these concepts, and we reviewed his quiz together. During the session, he started to remember the concepts. To make sure that he really grasps them, especially the ones dealing with fractions, I asked him to first teach a concept to me and then his mother. I believe that with time, he will be able to do problems dealing with these concepts with more ease. To do so, repetition is key. Therefore, I will continue to do different activities with him that promote repetition, confidence, and success."
Nearby Cities:
Charlotte Statistics Tutoring
,
Gastonia Statistics Tutoring
,
Concord Statistics Tutoring
,
Huntersville Statistics Tutoring
,
Matthews Statistics Tutoring
,
Cornelius Statistics Tutoring
,
Mint Hill Statistics Tutoring
,
Indian Trail Statistics Tutoring
,
Davidson Statistics Tutoring
,
Mount Holly Statistics Tutoring
,
Weddington Statistics Tutoring
,
Belmont Statistics Tutoring
,
Stallings Statistics Tutoring
,
Galax Statistics Tutoring
,
Pineville Statistics Tutoring
Nearby Tutors:
Charlotte Statistics Tutors
,
Gastonia Statistics Tutors
,
Concord Statistics Tutors
,
Huntersville Statistics Tutors
,
Matthews Statistics Tutors
,
Cornelius Statistics Tutors
,
Mint Hill Statistics Tutors
,
Indian Trail Statistics Tutors
,
Davidson Statistics Tutors
,
Mount Holly Statistics Tutors
,
Weddington Statistics Tutors
,
Belmont Statistics Tutors
,
Stallings Statistics Tutors
,
Galax Statistics Tutors
,
Pineville Statistics Tutors
Call us today to connect with a top
Statistics tutor in Dilworth, NC
(704) 350-2687