Call Now to Set Up Tutoring:
(888) 888-0446
Private In-Home and Online Digital Media Tutoring
Receive personally tailored Digital Media lessons from exceptional tutors in a one-on-one setting. We help you connect with in-home and online tutoring that offers flexible scheduling and your choice of locations.
How can a Digital Media tutor help you?
Overwhelmingly common, but difficult to define, digital media control most of our information sources today. They exert increasing influence on the ways in which we interact and the forms in which we receive our information. Whether you want to study the wide-ranging effects of digital media or learn to create and manipulate digital audio, video, or image files, Varsity Tutors can help you connect with a tutor who can provide you with one-on-one attention and can help you work toward your specific goals. Through face-to-face tutoring, you can work alongside a knowledgeable tutor who is capable of breaking down the various concepts to ensure that you can fully master them.
When you get in touch with Varsity Tutors, their educational directors are able to offer their support to create a student profile. Your profile can inform a potential tutor with details of your personality, learning habits, any coursework you might have, your personal goals, and other pertinent pieces of information. It can allow the tutor to quickly identify if they are suited to teaching you, as well as to form a basis of your custom-tailored learning program.
Digital media tutoring is designed around your particular concerns, strengths and weaknesses, and goals. Whether you want to master a specific digital media creation program, learn about the history of digital media, or gain skills that can help you expand your business' digital media presence, a tutor is ready to help you navigate the digital media theories, techniques, and applications that you need to learn in order to be successful. Our Varsity Tutors educational directors can help you connect with a tutor and begin work towards becoming proficient in using the digital media of your choice. They can help connect you with a digital media tutor whose skill set is best adapted to helping you achieve your goals. Your digital media tutoring sessions will follow a customized lesson plan that focuses on the concepts and skills important to you, and avoids reviewing those you've already mastered.
You can work at your own pace during your tutoring sessions, since your tutor is completely focused on helping you succeed. Without the pressure to follow a class schedule, you are free to review topics multiple times, skip ahead to advanced subject matter, or review previous concepts according to your needs and preferences. If you have a project approaching or a timetable for a test in your class, you can let your tutor know and they will adjust your study guide to focus on what you need to be prepared. They can help you determine the ideal concepts for your projects and give pointers on perfecting it.
Your instructor can provide instant feedback on your work and answer any questions that may arise during your individual learning process. Additionally, you can schedule your in-person digital media tutoring sessions to take place when and where they fit into your schedule most conveniently. You can even take face-to-face online tutoring sessions for optimal flexibility.
Whether you need tutoring for a short-term project or a long-term one, and no matter your current level of expertise, Varsity Tutors can help you connect with a digital media tutor who can help you. Whatever your goals concerning digital media, an engaging and professional tutor is ready to help you take the steps toward achieving them.
Personalized help is available nationwide at times and locations convenient for you, so call Varsity Tutors educational directors for more information on how we can help you to connect with the tutor who can best assist you to achieve mastery of the digital media programs and platforms you want or need to learn!
Recent Tutoring Session Reviews
"Went through some sample problems on solving linear equations and determined when a rational expression is undefined. Also, discussed solutions for absolute value problems. These questions will be addressed during our next session."
"When we began today, the student had me look over some of his past quizzes to verify that he was doing things correctly, which he was. We then set to work on reviewing for his test tonight over first and second derivatives and their relation to graphing polynomials. After that, we spent some time on his next homework assignment, which synthesized all of the material we've been working on for the past couple weeks. The student remembers all of the concepts, but he sometimes applies them in the wrong order, resulting in mistaken answers. Our next session is scheduled for next Tuesday at 11 AM."
"We went through the free response sections of the student's tests from last semester, working through the problems step-by-step, so he understood each step and hopefully could reproduce similar processes when given similar questions. We plan on covering some of the multiple choice questions from the exams as well, next session."
"The student and I reviewed synthetic substitution and how use it to solve polynomial functions.  The student started a new unit on sequences and series. We went through the difference between geometric and arithmetic sequences and series. We also started to review for her final exam."
"Today we worked extensively on the student's history paper. I spent about forty-five minutes editing and making suggestions for review on my own time, then when we met, we were able to make the needed changes. We finished making the footnotes, rewrote the needed parts and then worked on other subjects. We practiced the vocabulary words for his English vocabulary quiz on 3/28 by me quizzing him and him writing them down, along with the definitions. Finally, we did a similar thing with the Spanish vocabulary, writing each word and it's meaning plus a star if he didn't know it from English to Spanish or vice versa."
"The student and I reviewed her material for her upcoming biology exam.  Topics included: parts of crayfish, starfish, grasshoppers, perches, fetal pigs, and plants, diseases, and properties of cells.  She knew the majority of it, but needed small reminders for the rest."
"We worked through implicit differentiation and related rate problems. He had a bit of trouble working through some of the tougher conceptual things with the related rate problems. The idea of time, as the variable you differentiate in respect to took him a bit of time to work through and we'll probably need review it on Thursday."
"The student and I worked on understanding the synthetic division process.  We then related this to the remainder theorem and went over how to express things in different ways.  I am emphasizing how the processes all inter-relate and that the vocabulary for some things is interchangeable."
"The student and I reviewed her essays. She is already a very strong writer, but can further improve by using more concrete examples and making sure to consider the opposing argument. We finished up by correcting her last practice test and making some more corrections to her assessment test. The student's practice test for this week had results very similar to her results from last week, but I was encouraged by the fact that this was due to quite a few minor errors rather than serious gaps in knowledge."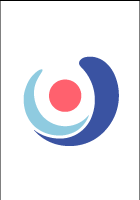 "Our session today was split into two hour-long sections: first, we went over the vocabulary I assigned him for homework, and the story he wrote with that vocabulary. I then tested his retention of the words; he is still having a lot of trouble remembering them, and often confused his parts of speech in his vocabulary story. After, the student checked his math practice test and we went over the answers he got wrong and the student completed similar practice problems."
"Today we covered a variety of topics. First we started our session with the student telling how her week and weekend were. Also, we went over past-subjunctive, past-perfect subjunctive, and perfect conditional. I am very impressed by the knowledge she has about the language. Her articulation is excellent and the way she communicates is very advanced. We have agreed that during every session we will read newspaper articles, and she will summarize them, all of this in Spanish."
"For this session, we worked on citations in APA style, specifically parenthetical citations and how they differed from a works cited section. We worked through some problems his teacher gave him. He is doing very well in his humanities class (94% on progress report) and he says the writing strategies that we've worked on have helped his grade."
Call us today to connect with a top
Digital Media tutor
(888) 888-0446