We are open Saturday and Sunday!
Call Now to Set Up Tutoring:
(888) 888-0446
Private In-Home and Online Developmental Algebra Tutoring
Receive personally tailored Developmental Algebra lessons from exceptional tutors in a one-on-one setting. We help you connect with in-home and online tutoring that offers flexible scheduling and your choice of locations.
How can Developmental Algebra tutoring help you?
Taking a course in developmental algebra is a great way to lay a foundation of solid math skills before moving on to higher levels of mathematics education. Because algebra covers a wide range of topics, however, you may find yourself wanting additional assistance as you navigate through your coursework. From graphing inequalities to decoding the roots of quadratic equations, developmental algebra tutoring can help clarify the most difficult concepts in your algebra textbook. If you are looking to improve your skills in math or need to refresh your memory, personal tutoring is a solid way to begin the learning process on an individualized level.
With private tutoring, you can work one-on-one with a talented tutor dedicated to expanding your algebra skills and helping your realize your academic potential. Varsity Tutors can help you connect with qualified, experienced developmental algebra tutors across the country. We have educational directors who are ready to work alongside you to create a student profile for potential tutors to view. This profile is a great start to identifying the ideal developmental algebra tutor to fit your personal needs. You can provide a great deal of valuable information, such as your learning style, preferences, course syllabus, strengths, weaknesses, concerns, and testing dates.
Are you having trouble with rational numbers and square roots? Can you identify a Pythagorean triple easily before you begin a problem? Developmental algebra tutoring tackles these problems and more with one-on-one instruction tailored to fit you needs, learning style, and assignments. Your tutoring plan is flexible, ensuring that it can readily adjust as you master various concepts. In addition, you are free to backtrack, skip ahead, or follow the study guide at your whim, providing you with total control over your tutoring. Your tutor can craft a unique tutoring plan for you since no two students' learning situations are the same. In addition to helping you cover difficult course topics, your tutor can help you improve your performance on homework assignments, quizzes, and tests. Tutors can teach you strategies to identify important information in a problem, decide from what angle to approach the problem, and then to find your way to the correct answer. They are masters at acing developmental algebra exams and are well aware of the questions you need to be prepared for.
Oftentimes, one may grasp a concept theoretically, but when it comes to applying that concept to a complex problem or real-life situation, they find themselves struggling. Tutors are used to helping students work out all of the challenges they face in the problem-solving process and can help pinpoint where you most need help as you move through your coursework. Through instant feedback and guidance, you are able to further build upon your skills to make sure of total success in your education. Whether you are just beginning your developmental algebra course or you're gearing up for the final exam, a personal tutor is able to offer their knowledge and prowess to help you be ready for anything the class can throw at you.
Your tutor is flexible when it comes to scheduling sessions, so if your school library works better than your home, your tutor can try to accommodate your request. You are free to arrange your sessions for a variety of locations depending on your needs. In fact, the Varsity Tutors live learning platform allows you to meet with a private tutor either in person or face-to-face online. This gives you the flexibility to meet with your tutor at the time and location of your choice.
If you think that some extra help in your developmental algebra class might help your academic performance, give Varsity Tutors a call today! There are numerous tutors in and around your area, as well as throughout the globe, who are capable of providing the guidance and assistance that you need to succeed.
Recent Tutoring Session Reviews
"Continuing our review for the student's finals, we worked on calculating distance and midpoint between two points. After he did really well on that, we returned to areas and circumferences of circles. I also showed him how to find the volume of a cylinder. A common theme in his homework was comparing the areas of different shapes, and he successfully calculated and chose the biggest area. We will meet one more time before his final, but so far, he seems like he understands the material well."
"This sessions occurred on Thur. 5/9. We worked on solving inequalities involving one variable to review for a test. We worked on two out of three textbook assignments that the student needed to complete."
"The student practiced various questions found on a previous integrated algebra achievement exam in which she had to show the work and solve using algebraic equations.

She practice answering questions for comprehension for her living science class, focused on differences between cellular respiration and photosynthesis. She was able to complete all the problems when provided modeling and examples."
"Today, the student started learning about combinations and permutations. He is very bright and was able to grasp high-school level concepts quite well. We also spent some time reviewing his 12x tables briefly."
"The student and I finished up material that he needed to cover for his math final. We worked on proportions and working with decimals, fractions, and percents. I reminded him to really think through the decimals, fractions, and percents. Sometimes they can be tricky. He has all skills necessary to complete the problems, and he just needs to make sure he avoids simple errors. We then did a brief wrap-up of the other material we had gone over to this point. I made sure he was comfortable working with negative and positive numbers in addition and subtraction, as well as multiplication/division. I also reviewed ordering fractions and adding/subtracting mixed numbers. I believe he is ready for his math final, and he should do just fine!"
"I worked with the two students today. One student and I worked on his math homework and started memorizing multiplication facts. I was very surprised that he has almost all of them memorized.

The other student and I worked on long division, and I also did a couple of critical thinking problems with him. The last problem was a critical thinking problem for a 5th grader and he completed it with only a little help from me."
"The student and I went over simplifying algebraic expressions, FOIL for multiplying two binomials, solving for variables, solving systems of equations, and graphing lines. This session helped a lot with her ability to simplify and graph equations. She seems to be more confident about the material and ready for her math exam."
"We finished up the last of the student's Study Island modules, reviewed class work to date, discussed future goals and The student thoughts on the semester. Client plans to schedule more sessions starting next semester."
"We covered area with scale factor and volume with scale factor. We worked on what happens when scale factor is applied to dimensions and what happens when we are given just the area/volume and how to apply the scale factor in those situations to find a new area or volume."
"We spent the first 45 minutes preparing for the student's chemistry quiz, which is tomorrow. She has to be able to differentiate between combustion, decomposition, synthesis, single replacement, and double replacement reactions. I explained the reactions in turn and gave hints regarding how to identify them. We then practiced using worksheets from class, and I showed her how to use process of elimination when she was stuck. I think she will do great on her quiz tomorrow. We spent the remainder of the session doing algebra and geometry practice in preparation for the student's math exam, which is next week. We reviewed simplifying and adding fractions, binomial factoring, and trigonometric functions. The trig was fairly fresh, but the student needed some refreshing on small details regarding factoring."
"The student reviewed probability (Section 11) for his math test. Probability problems consisted of the frequency a spinner would land on a certain color. The student also completed his grammar homework on commas."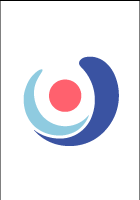 "The student and I reviewed for her final exam. Topics included graphing polynomials, factoring polynomials, finding the number and values of x-intercepts, statistical values (mean, median, mode, variance, and standard deviation), and a bit of 3D graphing."
Call us today to connect with a top
Developmental Algebra tutor
(888) 888-0446