Call Now to Set Up Tutoring:
(313) 686-2025
Private In-Home and Online Reading Tutoring in Detroit, MI
Receive personally tailored Reading lessons from exceptional tutors in a one-on-one setting. We help you connect with in-home and online tutoring that offers flexible scheduling and your choice of locations.
How can Reading tutoring help you?
The ability to read is a valuable skill. It is required for anyone in school, career, and daily life. Reading is the ability not only to identify a specific word and its meaning, but the ability to comprehend what is written down. Your child begins his or her path to written literacy in kindergarten, where they begin learning how to connect letters to the sounds they make. To succeed, your child needs to be able to sound out the words, decode what it is saying, recognize the word by sight, and comprehend the details of the passage. If your child is struggling in reading, they may be having difficulty keeping up in class, feeling comfortable asking questions, or simply be bored with the pace in which their class is progressing. For assistance in finding a tutor who might help your child understand their reading course in Detroit, Michigan, contact Varsity Tutors today.

Reading doesn't come naturally. It is something that is taught and may take time before it becomes something intuitive to your child. Personal instruction may come in handy as a valuable resource. All of the tutors that Varsity Tutors' educational directors may connect you with in Detroit are skilled in teaching reading. They are well versed in a variety of teaching strategies that may allow your child to better improve their skills. When the educational directors connect you with a tutor for your child, the instructor is selected based on how well they meet your child's needs. Your child's personality, learning style, curriculum, and reading proficiency is taken into account along the way.

Upon meeting your child, the reading tutor may draft a personalized study plan that may incorporate a variety of details. It may focus solely on the areas of reading with which your child struggles or wishes to advance in. If he or she is having no problem reading fluently to recognize various words and phrases, but is struggling to accurately summarize the passage, the tutor may work with them to improve their comprehension. When the Michigan Merit Exam (MME) or the Michigan Student Test of Educational Progress (M-STEP) exams approach, your child may receive test preparation that provides valuable strategies that may help to improve his or her reading score.

Your child's hand-selected tutor has a flexible schedule that allows them to readily schedule each session based on their present needs. If you need to arrange for reading tutoring in Detroit you may request in-person sessions or face-to-face online tutoring.

An expert reading tutor may try to help your child meet all of his or her studying goals. Reach out the educational directors in Detroit, Michigan, to find an expert tutor to suit all of your child's needs.
Recent Tutoring Session Reviews
"The student worked on reading. He learned how to answer questions and give supporting passages for his opinion. He also worked on subtracting numbers and fraction problems. He learned how to subtract and add fractions with like denominators and reduce the results of his calculations."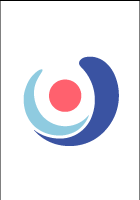 "We read Flat Stanley and tried to make a Flat Stanley of his own to mail to a grandparent. We read two stories from Frog and Toad and then he worked in the workbook on writing his letters, capital and lowercase, and working on some blends."
"Today I brought some games to assess and reinforcement phonemic and phonological awareness. The first game we played had three pages of cards with pictures, and a page to match the initial sounds of the picture cards with a set of header pictures. We colored the cards and cut them out, and the game went pretty quickly--the student had little problem identifying the beginning sounds of each word and matching them correctly. We then played a game in which you moved a number of spaces for the number of sounds in the word you drew, so that required us to segment each word, and I was really impressed with how easily this seemed to come for her. Once I demonstrated how to play, she took to it readily. We played a matching game with the sight word cards, first matching them by colors, then by initial letter, and then we put all of the cards in order by their first letter. We ended the session with reading Please Do Not Open This Book."
"The student and I started a new book: Melvin Beederman. I think that this is a much better match for his reading levels than Ricky Ricotta, which was far too easy. The student seems to like the book so far, but his sentiments are only lukewarm. In the future we will continue to search for a "just right" book, but for now I want to stick with Melvin Beederman, because I think sometimes we don't realize how much we like a book until we're finished with it."
"Topics: Reading, reading comprehension
Progress: This session was fairly successful. He has been reading at a faster pace. Speed has been his most clear are of improvement. But I think the most important change that has begun to happen, is that he is beginning to sound words out, if I spell them for him. The more he develops an ability to sound words out, the more he can sustain his own progress, without needing help. He is also picking up new words and recognizing them faster. As long as we have books that are enjoyable and good for his reading level, I think we will keep having a good rhythm in the sessions."
"During this session the student and I worked on rhyming words and sight words as well as a bit of reading. I left the family with some letter cards and sight words flash cards. I have taught him not to mix up b and d by remembering that the b first has a bat and then a ball."
"I quizzed the student over the reading he had done on his own in "Wonder." He had a general understanding of the story. We continued reading the story together. During this session, the student was much more focused and on track than he has been in previous sessions devoted to reading. I gave the student assignments to read on his own throughout the rest of the week."
"We began reviewing "The Lightning Thief." We also started focusing on vocabulary and using context clues.
We finished our review of "The Lightning Thief." We began reading the second book in the Percy Jackson series. We also studied more vocabulary from the book.
We did a running record. He is between a level P and Q. We also read a little more of the second book."
"For our final meeting, I wanted to give the student a solid list of summer reading while she flies between the U.S. and Australia. We brainstormed and searched for books that fit her interests, and I tossed in a few classic favorites (like Anne of Green Gables and To Kill a Mockingbird) to keep her mind active. We started by reading the first chapter of 'The Giver' and wrote creative pieces that attempted to describe color to someone who's colorblind. Just like the characters in the book. We then read "Harrison Bergeron" by Kurt Vonnegut, and discussed social equality and parody. The student was lovely to work with, and I hope she continues to love books and stays curious as she progresses in middle school."
"The student did pretty well all day, then his nanny and I took him to the library to sign up for the reading program, so that was pretty cool. He picked out a whole bunch of books too, including some audio-books which, according to several reading specialists I've talked to, are actually great ways to build reading ability."
"Student 1 and I spent an hour doing "Cheerio math" (counting and multiplying using Cheerios) and learning times tables and discovering the correlation between addition and multiplication by using a times table exercise. She caught on quickly for her age, and was so excited about it that she made her own 10x10 table and continued the exercise after we had finished our hour session. Student 2 and I spent 30 minutes going over new words and sounding them out using sounds she already knew."
"My first session with the student went really well. We spent some time getting to know each other and assessing his ELA skills. I learned that he feels confident in answering essay questions. I had him read a 7th grade passage aloud so I could assess his reading skills. He read the passage fluently. We reviewed the importance of defining the vocabulary in a passage for maximum comprehension and then defined the words. After he finished defining the terms, I asked him some questions. We plan to work more on comprehension during our next session."
Nearby Cities:
Cleveland Reading Tutoring
,
Sterling Heights Reading Tutoring
,
Ann Arbor Reading Tutoring
,
Farmington Hills Reading Tutoring
,
Strongsville Reading Tutoring
,
Rochester Reading Tutoring
,
Ypsilanti charter Township Reading Tutoring
,
Augusta charter Township Reading Tutoring
,
Angell Reading Tutoring
,
Belleville Reading Tutoring
,
Macomb Reading Tutoring
,
Bridgewater Reading Tutoring
,
Canton Reading Tutoring
,
Clinton Reading Tutoring
,
Dexter Reading Tutoring
Nearby Tutors:
Cleveland Reading Tutors
,
Sterling Heights Reading Tutors
,
Ann Arbor Reading Tutors
,
Farmington Hills Reading Tutors
,
Strongsville Reading Tutors
,
Rochester Reading Tutors
,
Ypsilanti charter Township Reading Tutors
,
Augusta charter Township Reading Tutors
,
Angell Reading Tutors
,
Belleville Reading Tutors
,
Macomb Reading Tutors
,
Bridgewater Reading Tutors
,
Canton Reading Tutors
,
Clinton Reading Tutors
,
Dexter Reading Tutors
Call us today to connect with a top
Reading tutor in Detroit, MI
(313) 686-2025