We are open Saturday and Sunday!
Call Now to Set Up Tutoring:
(313) 686-2025
Private In-Home and Online Pre-Calculus Tutoring in Detroit, MI
Receive personally tailored Pre-Calculus lessons from exceptional tutors in a one-on-one setting. We help you connect with in-home and online tutoring that offers flexible scheduling and your choice of locations.
How can a Pre-Calculus tutor help you?
Precalculus is a prerequisite to calculus, which is often taken in late high school or early college. The class intertwines trigonometry and college algebra. There are several fundamental concepts, equations, functions, and more that you may need to familiarize yourself with in order to succeed. The educational directors at Varsity Tutors may connect you with brilliant precalculus tutors in and around Detroit, Michigan. You may be seeking a tutor to help refresh your on precalculus concepts or to assist you with the course as a whole. With a personal instructor, you may receive the guidance you need to do well and progress in your class material.

At Varsity Tutors, we train our educational directors to work with you to identify an excellent independent precalculus tutor in Detroit for you. They are capable of identifying key factors that may play a role in your tutoring needs. The educational directors may assist you in identifying your strengths and weaknesses, your learning style, and your study habits to try to find a tutor who may best work with you. The hand-selected tutor is an independent instructor who is knowledgeable in precalculus. He or she knows exactly what you need to be strong in to achieve your personal goals. Furthermore, the tutor may spend the entire tutoring session focused on you and your progress.

Your tutor may create a personalized learning plan that is custom-tailored to your needs. In order to accomplish this, they may quickly make an assessment of where your strengths lie. With your weaknesses and personal concerns, as well as goals, in mind, your instructor crafts a targeted plan that focuses your studies where they need to be, rather than covering the information you know all too well. You dictate how long you spend on each concept, whether you need to commit several hours to understand the equations of lines, or you are having difficulty multiplying functions and need more time for these.

Each session may be arranged around your schedule, regardless of what your other commitments are. Your expert precalculus tutor in Detroit may arrange each session in the morning, noon, or evening. You may meet up at a cafe or your home, as well as choose face-to-face online tutoring if that is most convenient for you.

To connect with an expert tutor, call the educational directors at Varsity Tutors. Varsity Tutors may help you streamline your studying to suit your specific needs by finding you a skilled precalculus tutor in Detroit, Michigan, whom you might benefit from.
Recent Tutoring Session Reviews
"We finished almost all of the review problems and went over her in-class pretest. She understands why she did not get those questions right, and talked through solutions. We also went through what all should go on her note card. She will do that tonight."
"We worked through sample problems on the History SAT II for the first hour. The student seems to have good background knowledge. We began making flashcards for him to look at to help him with dates, and I told him that he ought to go through at least 2 sample tests for more information and flash cards. In addition, I also asked him to create a timeline of important 19th and 20th century dates, as well as a list of all the presidents and their important legislation/facts about their presidencies.

The second hour was spend reviewing some math problems. He had worked on math with his math teacher in school, and he seems to be making good headway."
"We reviewed definitions of limits and how to use the limit definition of a derivative in order to find the formula for finding the slopes of functions. We then practiced how to use the derivative in order to find the slope at a given point. We also reviewed a few problems involving probability."
"We spent most of our time working on graphs of parabolas, which she was picking up pretty well; there are just many relationships she will need to remember. The assessment that the student missed yesterday also covered the review topics of logarithmic properties and graphs, so we looked at those as well. She didn't need much prompting to remember how to do those problems and should be solid on them after a bit more review."
"For this session, the student asked me to help her with her Pre-calc project. I agreed to help as I was able. Her biggest issue seemed to be misunderstanding what she was supposed to be looking for in her notes. I was able to help her discern which equations matched most of the remaining questions on her assignment. Although we did not finish completely and she still had work to do over the weekend, we did research and prepared a large part of the remaining portion of the assignment. She indicated appreciation for the help that I had given her. Overall, it was a fairly successful session."
"During today's session, the student and I outlined Pre-Calc questions so that he may address specific questions during his in class review. We also outlined the Pre-Calc material to review in his remaining sessions before the final. In addition to Pre-Calc we went over his Chemistry analysis questions and materials for his lab report. On the next session the plan is to start review for his Pre-Calc and Chemistry finals, devoting half of the session time to each subject."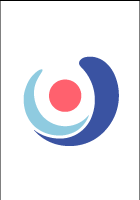 "We introduced logarithmic and exponential functions, and talked about practical applications. We spent some time moving back and forth between logs and exponentials, and went over the rules applied to logarithms - multiplication, division, and exponents. We also started the homework, and the student got every attempted problem correct. He is very much into understanding the theory behind each concept, so we are moving a little slowly, but the concepts seem to be sinking in well."
"This session started by going over the problems the student had missed on his test the Thursday prior. We then started to look at matrices as that was the next topic his class was covering. He was very proficient at using a graphing calculator to find the answers, however it did not help him much in translating word problems or other types of problems into a matrix in order to get an answer by this means. I went over with him what a matrix was and what it was used for. I then explained that the problems he was trying to solve were using Gaussian elimination and what that meant. I then showed that the answers on his calculator were using this as well. We spent the rest of the session deriving systems of equations from word problems in order to solve them using matrices."
"The student and I finished reviewing for her final; we finished the sample final and worked on a packet that had multiple examples of problems from the final. We worked on proving trigonometric identities, DeMoire's Theorem, sequences, series and summations."
"Today we went over the student's final exam review for his pre-Calculus class. We went over topics such as factoring, synthetic division, vectors, logarithmic equations, and transformations. The student told me that the last test I helped him study for he made a 75."
"Yesterday we went over the student's final review, he did very well so I am confident that he will pass his class. He feels like he has improved a lot which I think is very good. I am pretty sure Monday was our last session but if he had any new material before the final he was going to let me know."
"Today was final review for her test tomorrow. She had a journal taken up with many of her notes, so some of the trig identities and formulas were hard for her to remember, but overall she did pretty well. Her problem remains setting up the problem. Once it's set up, she's able to do it fairly easily."
Nearby Cities:
Cleveland Pre-Calculus Tutoring
,
Sterling Heights Pre-Calculus Tutoring
,
Ann Arbor Pre-Calculus Tutoring
,
Farmington Hills Pre-Calculus Tutoring
,
Strongsville Pre-Calculus Tutoring
,
Rochester Pre-Calculus Tutoring
,
Ypsilanti charter Township Pre-Calculus Tutoring
,
Augusta charter Township Pre-Calculus Tutoring
,
Angell Pre-Calculus Tutoring
,
Belleville Pre-Calculus Tutoring
,
Macomb Pre-Calculus Tutoring
,
Bridgewater Pre-Calculus Tutoring
,
Canton Pre-Calculus Tutoring
,
Clinton Pre-Calculus Tutoring
,
Dexter Pre-Calculus Tutoring
Nearby Tutors:
Cleveland Pre-Calculus Tutors
,
Sterling Heights Pre-Calculus Tutors
,
Ann Arbor Pre-Calculus Tutors
,
Farmington Hills Pre-Calculus Tutors
,
Strongsville Pre-Calculus Tutors
,
Rochester Pre-Calculus Tutors
,
Ypsilanti charter Township Pre-Calculus Tutors
,
Augusta charter Township Pre-Calculus Tutors
,
Angell Pre-Calculus Tutors
,
Belleville Pre-Calculus Tutors
,
Macomb Pre-Calculus Tutors
,
Bridgewater Pre-Calculus Tutors
,
Canton Pre-Calculus Tutors
,
Clinton Pre-Calculus Tutors
,
Dexter Pre-Calculus Tutors
Call us today to connect with a top
Pre-Calculus tutor in Detroit, MI
(313) 686-2025