We are open Saturday and Sunday!
Call Now to Set Up Tutoring:
(313) 686-2025
Private In-Home and Online MCAT Tutoring in Detroit, MI
Receive personally tailored MCAT lessons from exceptional tutors in a one-on-one setting. We help you connect with in-home and online tutoring that offers flexible scheduling and your choice of locations.
How can MCAT tutoring help you succeed?
The MCAT or Medical College Admittance Test is a computerized standard test for prospective medical students. This exam may determine whether you end up getting into the medical school of your dreams. It is important that you do your very best on each section of the exam. If you are looking for a private tutor to try to help you succeed, look no further. Our educational directors in Detroit, MI, may locate an MCAT tutor who might help you meet your goals and excel on your exams.

The MCAT consists of four sections that are given over 7.5 hours. The Biological and Biochemical Foundations of Living Systems portion includes 59 multiple choice questions and is given over 95 minutes. This part tests basic biology, biochemistry, inorganic chemistry, and organic chemistry. The Chemical and Physical Foundations of Biological Systems section contains 59 multiple choice questions and is given over 95 minutes. The Psychological, Social, and Biological Foundations of Behavior portion is 59 multiple choice questions and allows 95 minutes. It examines psychology, biology, and sociology. The Critical Analysis and Reasoning Skills section has 53 multiple choice questions and is given over 90 minutes. It tests reading comprehension in humanities and social sciences. The tutors whom our educational directors may help you find in Detroit have experienced professionals who are skilled in working to help students try to with the intricacies of MCAT.

Contact our educational directors in Detroit today to find MCAT tutors to try to help you address all of your problem areas. Your tutor may take the time to get to know you on a personal level and design a lesson plan around your strengths and weaknesses. You could learn valuable study and time management skills that you may take with you the rest of your life. You may be matched with a tutor who best suits your personality. Sometimes you may not click with your teacher or professor, but you don't have to worry about that here. You might notice your self-esteem soar as you begin to understand the concepts that you once thought were impossible.

Private tutoring is very convenient. You may schedule in-person sessions in the comfort of your home or any location of your choosing. Also, there is a live interactive platform that allows you to schedule a face-to-face online meeting with your tutor without leaving your computer desk. All of these convenient options enable you to find a time that works the best for you. You may easily connect with a qualified MCAT tutor in Detroit, MI, by contacting one of our educational directors. Call today!
Recent Tutoring Session Reviews
"This was my first meeting with the student to work on biology tutoring.  We discussed elements of molecular biology - dna structure, how dna is translated to proteins, and what the physical basis for Punnett squares is. I think he understood the topic more clearly."
"Studied for 5-2 vocabulary test. Played games to help memorize vocabulary words. Completed two worksheets reviewing "expresate" expressions, and vocabulary in context. Reviewed subjunctive tense verbs."
"The student and I reviewed for his upcoming exam over significance testing today, first by working through an assignment on the mean-hypothesis lesson we read last time, and then by going back over all of the concepts of this unit. I made sure to explain each major concept until I was satisfied with his expression of understanding, so he should be very well prepared for the exam."
"The student and I went over the practice passages that he had completed for homework. Overall, his accuracy has improved, but it has been at the expense of time. We are now working on maintaining that same level of accuracy while gradually reducing the length of time needed to complete the passages."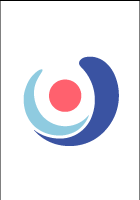 "The student and I started the session by reviewing his most recent exam. We began by reviewing his VR section. He continues to do well on most sections but struggles on 1-2 difficult passages. We discussed strategies to managing these passages and how to up his percentages on these passages. We then reviewed his biological sciences section. He was able to achieve a 7 on this section which is putting him closer to his final goal. We reviewed the questions that he continued to have questions on. I think he is realizing that it is best to focus on the test at this point rather than reviewing content. We talked about methods and strategies for working through difficult passages. At this point, he seems to be on the right track."
"We spent the session going over the practice questions the student had done for motion, force, momentum, work and energy. With respect to motion and force, most of her wrong answers resulted from her not accounting for centripetal force, or from the fact that force relates to acceleration. However, as we went over the questions, these concepts became more clear to her, and we talked about how to pick up on their relevance to passages and discrete questions. As for momentum, work, and energy, we reviewed conservation of momentum and the different types of momentum. We closed by planning out this week with respect to studying and our sessions."
"Continued with electrostatics- covered resistors and capacitors, including how to add them (in series and parallel) in the context of a circuit. The student showed improvement in her critical thinking skills and ability to solve problems using only variables."
"During this session, the student and I moved on to the physics section. Our plan is to start at the beginning of the test-preparation book and work our way through section by section since this is a somewhat difficult subject for the student. We've decided he will read ahead a couple of sections before each meeting so we can maximize our time."
"We covered concepts in light, waves, sound, acid-base titrations, and alkyl halide reactions. We completed practice problems in organic chemistry, chemistry, and physics and did high-yield problems on determining pH and acid-base titrations."
"Today, the student and I discussed bacteria (structure, replication, genetic diversity) and general lab methods to know for the MCAT (transformations; gene splicing; Northern, Southern, Western blots; ELISAs; bacteria plating; and selection of recombinant strains). She also sent me two experimental passages on bacteria the night before; we went through them step by step and discussed the questions."
"Today the student and I covered electrochemistry, lenses and light, and optics. She had been practicing the advanced passage mapping we outlined and slowing down to systematically answer questions. With the exception of one question on the electrochemistry passage that had not been covered yet, she got all the correct answers. We are continuing to refine her ability to map passages and answer questions. We did a brief overview of lenses and optics material and will review and do a practice passage at the next meeting. He pre-session preparation has helped her with the material and allowed us to be able to focus on passages."
"Today the student and I covered topics related to thermodynamics and electron orbital chemistry. Next time we will tackle fluids, electricity and ad magnetism, along with some critical-reading practice."
Nearby Cities:
Cleveland MCAT Tutoring
,
Sterling Heights MCAT Tutoring
,
Ann Arbor MCAT Tutoring
,
Farmington Hills MCAT Tutoring
,
Strongsville MCAT Tutoring
,
Rochester MCAT Tutoring
,
Ypsilanti charter Township MCAT Tutoring
,
Augusta charter Township MCAT Tutoring
,
Angell MCAT Tutoring
,
Belleville MCAT Tutoring
,
Macomb MCAT Tutoring
,
Bridgewater MCAT Tutoring
,
Canton MCAT Tutoring
,
Clinton MCAT Tutoring
,
Dexter MCAT Tutoring
Nearby Tutors:
Cleveland MCAT Tutors
,
Sterling Heights MCAT Tutors
,
Ann Arbor MCAT Tutors
,
Farmington Hills MCAT Tutors
,
Strongsville MCAT Tutors
,
Rochester MCAT Tutors
,
Ypsilanti charter Township MCAT Tutors
,
Augusta charter Township MCAT Tutors
,
Angell MCAT Tutors
,
Belleville MCAT Tutors
,
Macomb MCAT Tutors
,
Bridgewater MCAT Tutors
,
Canton MCAT Tutors
,
Clinton MCAT Tutors
,
Dexter MCAT Tutors
Call us today to connect with a top
MCAT tutor in Detroit, MI
(313) 686-2025