Call Now to Set Up Tutoring:
(313) 686-2025
Private In-Home and Online Mandarin Chinese Tutoring in Detroit, MI
Receive personally tailored Mandarin Chinese lessons from exceptional tutors in a one-on-one setting. We help you connect with in-home and online tutoring that offers flexible scheduling and your choice of locations.
How can Mandarin Chinese tutoring help you?
If you are interested in working in the business sector of mainland China, as well as parts of Singapore, Malaysia, and Indonesia, Mandarin Chinese is an excellent way to open professional doors. Learning the language also allows you to learn more about Chinese culture and history by accessing multimedia in its original language. However, Mandarin Chinese is also a difficult language to learn. This is especially true if you are someone who wasn't exposed to the language growing up and must learn it without any prior knowledge. Fortunately, Varsity Tutors may aid you in getting the assistance you need to try to understand the language. Our educational directors may help you connect with Mandarin Chinese tutoring in Detroit, MI.

Call us today to find Mandarin Chinese tutors in Detroit to potentially help you do well in the course. You may be able to work with a fluent Mandarin Chinese speaker who may practice with you, while also helping you improve your vocabulary and understand grammar. Furthermore, since Mandarin Chinese speakers are expected to know roughly 3,000 Chinese characters in order to read the newspaper, your tutor may also help you build your vocabulary while improving your literacy. Unlike teachers in the classroom, a private tutor has the time and resources to tell you interesting stories about each written character, so that you are more likely to remember how to write it, as well as recognize it in the future.

Contact Varsity Tutors for help finding Mandarin Chinese tutors in Detroit who may work around your busy schedule. Your tutor is happy to meet you at a time that is convenient for you, even if it's at night or over the weekend. You may even choose where you would like to meet for lessons. While many students enjoy holding sessions in their homes, you may study at the library, in a booth at your favorite coffee shop, or anywhere else nearby. You are even able to use face-to-face online tutoring through our live learning platform if you're unable to meet in person.

Working with a private tutor is one of the great ways to supplement your studies. Watch as your Mandarin Chinese begins to improve after a few sessions. Unlike learning in the classroom or through CD-ROM, private tutors give you the chance to study while immersing yourself in the language. Call the Varsity Tutors educational directors in Detroit, MI, to find an expert Mandarin Chinese tutor today.
Recent Tutoring Session Reviews
"Throughout the week, the student had recorded a Chinese program which we used in today's session. He did a first pass to see how much he understood, then we dissected the dialogue during the session. It seemed to benefit him in terms of refreshing his memory and speaking. We are still in the process of finding the teaching style that will benefit him most, but this helped more than what we did the last session, so we are on the right track."
"The student practiced reading his assignments out loud and using his new vocabulary words. We focused on the "x" and "sh" sounds, especially in the words "xiao" and "shao". The student did a great job staying on task and his reading has improved greatly."
"Did exercise(Chinese to English translation) that covers whole unit 3. Learned Unit 4 lesson 1, words for colors. Learned a few extra words. Made conversations re hobbies, colors, adverbial of time, daily routine, family members..."
"The first student and I went outside, where she drew pictures of bushes, trees, and flowers. I then went over pronunciation of each term with her and added verbs so she could make complete sentences. With the other two students, I took a walk around the yard with them and had them repeat terms associated with grass, stones, trees, and bushes."
"We continued working on the review sheet for the student's make-up tests. Many of the words were unfamiliar to him, so he will need to work on his vocabulary. We have made about 25 new flashcards. In addition, we started on an exercise during which he is given scrambled sentences and needs to put the words into correct order. Because he needs to work on his grammar, this exercise was a challenge. He did well on the Pinyin and stroke order portions of the review sheet."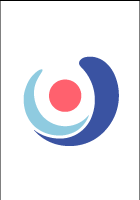 "We began by introducing ourselves and I got a little background on why the students want to learn Chinese. After that I began with they basics of Chinese pronunciation (learning the Romanization system Pinyin) and had them practice that for homework."
"She was excited to meet me and talk to me. Her level of Mandarin is at a beginning level. However, her pronunciation is very good. And she is good at imitating my sound/pronunciation. We talked about colors and animals. We will have reduced session and time with the student because she can learn from her elder brother."
"First time meeting with the student. We reviewed self-introduction words, how to greet people and describe where family members are. She had only previously taken a summer of Chinese, and has forgotten a lot of it. I imagine the next couple of weeks will be review and slowly incorporating new vocabulary and sentence structures."
"We discussed the student's knowledge base and reviewed numbers and colors , which he remembered easily. His pronunciation is excellent and he was attentive throughout the lesson. We also went over different kinds of fruits and body parts. The student sang songs and colored pictures , learning very quickly new words and pronunciations."
"In this session, the student and I reviewed Chinese holidays and particularly, how to celebrate Chinese New Year. Then we worked on food. We learned how to say different types of food, different Chinese food, how to order in a Chinese restaurant and Chinese culture on dining."
"Today was our first class. We had a little chat before we start our class. The student introduced himself in Chinese. His pronunciation was really good but still needed some work on tones. He would like to be a Chinese tutor in the future, so he really wants to speak like a native speaker. So we decided to put more focus on pronunciation and reading rather than writing. We will use the textbook that he already has. Today we reviewed the topic of weather, and practiced dialogues. When we were practicing it, I found that some Pinyin needed to practice, like "Xu" and "Qu." And we also went over some sentence structures. HW: 1. Read all dialogues. 2. Make up sentences by using new words. 3. Quiz for new words' meanings."
"Today's session was at the student's grandma's house. I first helped her correct her homework. Then we reviewed Unit 5 and read through all the texts and vocab. I also did some dictations on Unit 5 vocab to make sure she knew the meaning and how to write them."
Nearby Cities:
Cleveland Mandarin Chinese Tutoring
,
Sterling Heights Mandarin Chinese Tutoring
,
Ann Arbor Mandarin Chinese Tutoring
,
Farmington Hills Mandarin Chinese Tutoring
,
Strongsville Mandarin Chinese Tutoring
,
Rochester Mandarin Chinese Tutoring
,
Ypsilanti charter Township Mandarin Chinese Tutoring
,
Augusta charter Township Mandarin Chinese Tutoring
,
Angell Mandarin Chinese Tutoring
,
Belleville Mandarin Chinese Tutoring
,
Macomb Mandarin Chinese Tutoring
,
Bridgewater Mandarin Chinese Tutoring
,
Canton Mandarin Chinese Tutoring
,
Clinton Mandarin Chinese Tutoring
,
Dexter Mandarin Chinese Tutoring
Nearby Tutors:
Cleveland Mandarin Chinese Tutors
,
Sterling Heights Mandarin Chinese Tutors
,
Ann Arbor Mandarin Chinese Tutors
,
Farmington Hills Mandarin Chinese Tutors
,
Strongsville Mandarin Chinese Tutors
,
Rochester Mandarin Chinese Tutors
,
Ypsilanti charter Township Mandarin Chinese Tutors
,
Augusta charter Township Mandarin Chinese Tutors
,
Angell Mandarin Chinese Tutors
,
Belleville Mandarin Chinese Tutors
,
Macomb Mandarin Chinese Tutors
,
Bridgewater Mandarin Chinese Tutors
,
Canton Mandarin Chinese Tutors
,
Clinton Mandarin Chinese Tutors
,
Dexter Mandarin Chinese Tutors
Call us today to connect with a top
Mandarin Chinese tutor in Detroit, MI
(313) 686-2025