Private In-Home and Online German Tutoring in Detroit, MI
Receive personally tailored German lessons from exceptional tutors in a one-on-one setting. We help you connect with in-home and online tutoring that offers flexible scheduling and your choice of locations.
100% Tutor Satisfaction Guarantee
At Varsity Tutors, we're committed to connecting you to top tutors capable of delivering an outstanding experience. That's why we provide a 100% tutor satisfaction guarantee.
How can a German tutor help you?
Varsity Tutors can set you or your student up with a Detroit German tutor. Detroit German tutoring is a great way for people of all ages and proficiency levels to improve their understanding of the German language. Whether you're the parent of a student who's studying German in a foreign language course in grade school or you're learning the language as part of your degree program or career requirements, working with a private instructor is a great way to study the language. Let's look at some of the benefits you can experience by studying German with an academic mentor.
How can a Detroit German tutor near me help me work towards fluency?
There's more to learning a language than simply memorizing vocabulary words and grammar rules. You need to understand the subtle nuances between words with similar meanings, how to sound natural when you communicate, and when to speak formally and informally. By studying with a private instructor, you or your student have the opportunity to look at German beyond the surface. You can see how different elements of culture influence the language, how to understand different regional German accents, and how to correctly use German idioms. All of this can help you become a better German speaker.
Are you or your student learning Germant hrough self-study or classes? If so, working with Detroit German tutors is a great way to supplement those lessons. An important part of learning a new language is practice. You need to use the German words and grammar that you've learned so that you can become comfortable communicating in the language. Unfortunately, self-study and classroom lessons rarely give you the chance to practice using the language as much as you should. Private instruction can give you the best of both worlds. You or your student can practice using the content you've learned in class or in your textbook by engaging in conversations with an academic mentor.
Another benefit of Detroit German tutoring is its level of personalization, which isn't typically afforded to students enrolled in traditional lessons. A private instructor can design their curriculum with your needs in mind, incorporating activities that work well with your personality and preferred learning styles. They can also incorporate content that helps you or your student reach for specific goals, like preparing for an upcoming German exam or memorizing articles and gendered nouns.
How can I find the time to work with Detroit German tutors?
If you're like most people, you've probably got a lot on your plate. You or your student may have work or academic responsibilities that make it hard to take on additional lessons. That's why we aim to make private instruction as convenient as possible. Simply let us know when you're available to study and we'll find you a personal instructor who can work with you around your schedule. You can even choose to meet at night or over the weekend.
Private tutoring can be held online over our Live Learning Platform. Here, you'll engage with an academic mentor in a simulated classroom environment, using tools like video chat, virtual whiteboards, and shared document editors. You can even record these lessons and review them at a later date.
If you'd prefer something a bit more personal, we can also set you up with a tutor who can work with you in-person. Choose a comfortable place around town to study, like a nearby coffee shop or the main branch of the Detroit Public Library, and the instructor will meet you there at the agreed-upon time. You can also choose to study in the comfort of your own home!
In addition to private instruction, you also have the option of enrolling in online German language courses. This option lets you or your student practice German through detailed audio and video lessons. It's a great option for anyone who prefers to follow a structured curriculum instead of custom-tailored lessons.
How can I get started with a Detroit German tutor near me?
Now that we've covered some of the benefits of private instruction, are you ready to study German in a way that puts your needs first? If so, get in touch with Varsity Tutors and ask about Detroit German tutoring. One of our educational consultants is available to answer any questions you have about the program. Once you're ready to begin, we'll find a qualified Detroit German tutor who can work with you or your student right away. Don't put your goals on hold a minute longer. Call or contact us online today and let Varsity Tutors help you reach for your goals.
Session Summaries by German Tutors
"Today's session was very productive. We started to learn some basic greetings in German, such as "Good Morning" or "Good Evening," and later began acquiring knowledge on basic conversational skills. For this session, and for all following sessions, I started to give him some homework. He is starting to write down all new vocabulary he encounters, so that he can slowly expand his pool of German words. "
"Today we went over the vocabulary of the bathroom and the children's room. The students continued to make progress understanding prepositions, and learned to point out things that were "Spielzeuge" (toys), "Kuscheltiere" (stuffed animals) and so on. "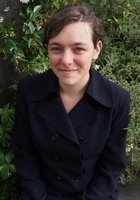 "The student, thankfully, will be working on project work (Austrian history/culture) for the next several weeks, which gives us time to do serious remedial practice. This week we continued to concentrate on parts of speech, and I introduced the concept of sentence diagrams. We spent some time going over the background behind linguistics, sentence diagrams, and why they will be helpful for German. In truth, I just want him to learn by heart the difference between a modal verb and an adverb, but throwing visual stimuli into the mix cannot hurt, nor can contextualization. We ended the lesson by going over some basic unrelated German conversational phrases."