Private In-Home and Online Science Tutoring in Des Plaines, IL
Receive personally tailored Science lessons from exceptional tutors in a one-on-one setting. We help you connect with in-home and online tutoring that offers flexible scheduling and your choice of locations.
100% Tutor Satisfaction Guarantee
At Varsity Tutors, we're committed to connecting you to top tutors capable of delivering an outstanding experience. That's why we provide a 100% tutor satisfaction guarantee.
How can Science tutoring help you succeed?
Science is one of those subjects that never goes away. Students take science classes throughout most of their educational careers. That's why it's so important that students develop a good understanding of the subject, regardless of the particular field they are studying. Unfortunately, a lot of students struggle with science. Science requires students to think in new ways, and memorize a lot of material, and for some students that is really difficult. The good news is that students don't have to tackle the complexities and nuances of science on their own. If your child is falling behind in their science class, consider partnering them with a personal science tutor. A science tutor could help them organize and review their course material so that they can develop the skills and confidence they need to be successful. The educational directors at Varsity Tutors are experts at assisting students in Des Plaines, IL, to connect with science tutors.
A skilled science tutor in Des Plaines can assess your child's abilities to try to help them perform their best in science. Working one-on-one with a personal science tutor, your child could never have to worry about their questions or concerns being overlooked. Often times in the classroom students find that their voices get lost in the crowd. That's not the case in one-on-one science tutoring. Your child could have their tutor's undivided attention. Their tutor will address each and every one of their questions and concerns with valuable, thoughtful feedback.
CBS ranked us "Best Tutors in Chicago"! Contact us to hear why. We serve the entire metro area.
Session Summaries by Science Tutors
"Final Review: 1. Full stoichiometry problems starting with balancing equations to determining limiting reactants to figuring out how many grams of precipitate form. 2. Review of empirical formulas and the derivations using percent weights, molecular mass and moles. 3. Understanding basic principles of ideal gas law and converting liters of gas into moles for calculations."
"The student and I finished her review packet and made sure she understood all the concepts she needed to know for her final exam. She seemed pretty confident and should do well on the exam. She worked very hard this semester and should be very proud of how far she has come."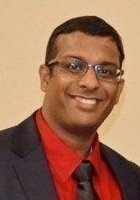 "The student and I picked up where we left off yesterday in reviewing for his chemistry exam tomorrow. We started with a brief quiz of the material we did yesterday before moving on to discuss trends within the periodic table and ions. In the process we also detailed the value of a mole and its conversions along with reviewing different types of bonds and compounds. He said he felt confident about the material and the test tomorrow even though he still had more work to do on his study guide. "