Call Now to Set Up Tutoring:
(847) 840-2442
Private In-Home and Online Economics Tutoring in Des Plaines, IL
Receive personally tailored Economics lessons from exceptional tutors in a one-on-one setting. We help you connect with in-home and online tutoring that offers flexible scheduling and your choice of locations.
Recent Tutoring Session Reviews
"We worked on optimization problems.  The student seemed to do well on these.  I reassured her that she's doing the right thing and to continue practicing the problems.  We also reviewed some of the older concepts from this chapter to help reinforce all that she's been working on now."
"The student took a practice test over the weekend and did very well. Today we concentrated on math because she believes it to be her worst section. She is a very hard worker, and I know she will do well on the test this weekend."
"-Introduction, discussion of student's academic background and goals.  
-Format basics and changes.  
-Assessment of test-taking strengths/weaknesses, style  
-Sample tests, Latin roots, verbal test question strategies  
-Began quantitative question strategies    
The student responded well to the lesson, and would like more time spent on verbal section, based on a sample performance.  He wants to emphasize results in quantitative section, so in the future, I need to determine which section merits more attention."
"1. Reviewed principle of unit conversion with the student in the context of moles to grams of an element and how this relates to Avogadro's Number  2. Reviewed how to derive and use the empirical formula of a substance to calculate percent composition of constituent elements  3. Helped him conceptualize relative atomic mass of elements relative to Carbon and how to use the average atomic mass of an element to calculate the relative abundance(s) of constituent isotopes  Overall, he made great progress in his comprehension of the topics covered and seemed eager to continue learning chemistry concepts and their application(s)."
"In today's session, the student and I worked on his Gas Laws packet. We went through each of the laws and then we went through several of the problems in each of the following sections: Boyle's Law, Charles' Law, Gay-Lussac's Law, Combined Gas Law, and Dalton's Law. We went through at least one of each type of problem. We also went through all of the Dalton's Law problems."
"We spent most of our first day back from the three-week hiatus playing catchup: splitting vocabulary words into three stacks (remembered, rusty, and forgotten) and refreshing the student on the basics of plotting points and graphing lines. This refresher helped her with the input-output relationship of functions and encouraged her to find her own mistakes when the points did not form a line."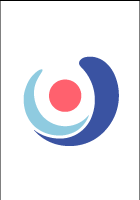 "The student and I reviewed the hypothetical conversations he could have on a vacation. We went over vocabulary that he was unsure about, and I introduced more vocabulary. His usage of past vocabulary has improved."
"During our first session, the student and I mostly worked on the critical reading section. I introduced her to her foundational critical reading strategy: as she reads, she constantly stops, checks in, asks herself if she understands, and summarizes the main idea. Once she gets to the questions, she covers her answer choices, reads the question, and anticipates her own answer before making a selection. This helps her avoid falling for "distractor" answer choices. We practiced this strategy on two different passages, and her accuracy improved enormously. At the close of our session, we briefly talk about common tricks that appear on the math section."
"Even though the student said she was unprepared for her quiz the following day, she really had no problems with the topics we covered. We worked on solving for variables using proportions, solving fractional equations, solving fractional coefficients, word problems using proportions, and word problems involving ratios. Again, she really had no issues with the subjects covered in today's session, and I look forward to working with her again."
"Last week, the student finished his exams for chapter 6 in Spanish and this week we started working on chapter 7 (Careers and future tense). For our session after Spring Break, I have some review activities and games planned to see if he remembers vocabulary and grammar from earlier chapters. In Chemistry, the student is doing well. He began a new chapter discussing intermolecular forces. Today we reviewed some of those concepts. He was able to answer questions I asked him about the chapter."
"The student and I did a final review of everything from this semester before her exam on Saturday. I answered some specific questions from her textbook, explained the missed problems in her workbook, and helped her through a few new ones."
"Discussed current class schedule and other demands on the student's time; went through current assignments and past assignments to get a sense of his current study habits; discussed ways to better allocate time for preparing for class and exams; made calendar entries; made "game plan" for upcoming exam/paper on Monday and for Medical Diagnosis class notes. He seems to be a very bright student who has done well in the past with little organization or preparation. He recognizes he needs to change his study habits and was enthusiastic about doing so. I'm looking forward to his progress over the next few months."
Nearby Cities:
Evanston Economics Tutoring
,
Skokie Economics Tutoring
,
Oak Park Economics Tutoring
,
Downers Grove Economics Tutoring
,
Highland Park Economics Tutoring
,
Glencoe Economics Tutoring
,
Naperville Economics Tutoring
,
Oak Lawn Economics Tutoring
,
Elmhurst Economics Tutoring
,
Lombard Economics Tutoring
,
Schaumburg Economics Tutoring
,
Lake Forest Economics Tutoring
,
Buffalo Grove Economics Tutoring
,
Wheaton Economics Tutoring
,
Gleview Economics Tutoring
Nearby Tutors:
Evanston Economics Tutors
,
Skokie Economics Tutors
,
Oak Park Economics Tutors
,
Downers Grove Economics Tutors
,
Highland Park Economics Tutors
,
Glencoe Economics Tutors
,
Naperville Economics Tutors
,
Oak Lawn Economics Tutors
,
Elmhurst Economics Tutors
,
Lombard Economics Tutors
,
Schaumburg Economics Tutors
,
Lake Forest Economics Tutors
,
Buffalo Grove Economics Tutors
,
Wheaton Economics Tutors
,
Gleview Economics Tutors
Call us today to connect with a top
Economics tutor in Des Plaines, IL
(847) 840-2442