We are open Saturday and Sunday!
Call Now to Set Up Tutoring:
(720) 305-6032
Private In-Home and Online Reading Tutoring in Denver, CO
Receive personally tailored Reading lessons from exceptional tutors in a one-on-one setting. We help you connect with in-home and online tutoring that offers flexible scheduling and your choice of locations.
How can a Reading tutor help you?
Reading may be fun, but not every student takes to it immediately. There a lot of skills that go into reading that, if not understood, may turn into major stumbling blocks. Each time your child sits down with a book, they're struggling to decode roots and affixes, contractions, digraphs, and phonemes. As soon as they understand these concepts, they could run into higher order problems like figurative language, inferences, and general comprehension issues.

Fortunately, your child doesn't have to struggle through this alone. Varsity Tutors may connect you with caring instructors who may work with your student one-on-one to figure out where their problems are. That means you'll have targeted instruction fueled by careful consideration of information taken from yourself and your child. Regardless of what issues your concerns center on, our educational directors in Denver may find you reading tutors to work with you to help try to improve your child's chances of success in the course.

Whether your child is confused about Common Core or College and Career Readiness standards, there are tutors who have been there and know how to help. That could mean going over skills in close reading, finding central ideas and themes, or analyzing text structure. It could also mean preparing for standardized tests like the Colorado Measures of Academic Success (CMAS) or the Partnership for Assessment of Readiness for College and Careers (PARCC). Best of all, a tutor may do this with the kind of flexibility that just doesn't exist in a classroom environment. Whatever your schedule might be, an expert reading tutor in Denver may help your child reach his or her maximum potential.

If you're worried that your schedule is just too complex to allow for a tutoring session, worry no more. Varsity Tutors has an online live learning platform that may give you face-to-face tutoring anywhere you have an Internet connection. Your student could go seamlessly from a club activity into a tutoring session, with no time lost to travel. Reach out to our educational directors in Denver, CO, to find an expert tutor to suit all of your reading needs.

Reading skills are built consecutively. If your child misses a step along the way, it may make later skills that much more difficult to understand. Having a reading expert at hand who may catch problems before they turn into larger issues may save your child a lot of time and heartbreak later on. To connect with reading tutoring in Denver, CO, call Varsity Tutors today.
Recent Tutoring Session Reviews
"The student studied grammar - adverbs, double negatives, adjectives, and prepositional phrases - for an upcoming test next week. She appears to be well prepared for her exam, having little difficulty revising sentences correctly. She also studied for her exam over the book, "Ben and Me". She reviewed study questions relating to the book and practiced her vocabulary."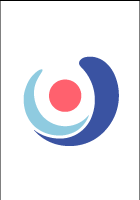 "The student worked on writing his numbers and counting. He also read from a book and he read a lot of the text on his own. We are still reviewing his sight words and I'm using cloze procedures to help him fill in unknown words."
"The student read a book that he brought from school really well. He had trouble with the book that we had been reading earlier. He remembered the events of the story perfectly, though, which was really encouraging. He pays attention to the events in a story really well, and can remember everything that happens, including small details. I am looking forward to the next session."
"I met the student for our first session today. I wanted to assess the student's reading readiness, so I brought a stack of cards with the pre-primer sight words as well as a letter identification assessment. She blew though both of them, basically; she knew most of the sight words immediately, and a couple with some thought; and she readily identified all of the capital letters and most of the lower-case. I had brought a book for us to read as well and asked her some questions regarding concepts about print. She read the parts of the book that she could and we looked at the pictures, then read the book together. She is very bright and imaginative and I think we will make good progress this summer."
"The student and I continued to read Melvin Beederman. This book is a good match for his reading level, and he enjoys the book, but he is not quite as engaged with it as he is with the bug book. This is okay; it just means he prefers nonfiction, but I still want to ensure that his comprehension levels do not lag when he is reading fiction."
"The student and I worked on his summer reading book. I quizzed him verbally over what he had read on his own over the weekend. Though the student understands the narrative in general, he did miss a few key details, largely due to rushing. I asked him to reread the last few sections carefully."
"The student and I worked on reading this week since that will be the subject that he studies during the summer school session. He had failed reading this past semester more so because he did not turn in assignments than because he didn't understand the material. However, his comprehension and vocabulary are also areas in which he could excel. We spent the session reading various articles from the Chicago Tribune covering topics of interest to both of us. We read allowed and wrote down the words we didn't understand along with their definitions. I could tell there was a breakthrough because he is starting to open up more. He will do well if he remembers to turn in his work!"
"Read a couple of poems, and then learned some magic tricks! Inquiry based learning seems to be a good fit for the student. The descriptions of the card and coin trick were very text-heavy, but he had no problem doing the reading to figure out how the tricks worked."
"Met the student at the library and read two books - I Spy and Harry the Dirty Dog. The student expressed interest in getting a library card, so I gave the paperwork to his nanny to give to his parents."
"The student and I continued to work on reading comprehension. In the context of sports articles that he enjoyed reading, we further discussed the difference between what a paragraph is actually about and what it is really about. I tried to have him continue to work on understanding not just what a paragraph literally meant, but what it might mean on a more symbolic level. We also worked on determining how one paragraph fits within the rest of an article. What is it's purpose? Why is it here? He has shown improvement in catching himself when he says "kind of" or "I guess.""
"The student had read Chapters 1 and 2 of To Kill A Mockingbird before our session, so we spent most of our time talking in-depth about that. The first chapter introduces a lot of characters and ideas about the era. The student and I went through
Since this was the first session, we ended with discussing how we will prepare and spend each session. Throughout the summer, we will be reading To Kill A Mockingbird and I Am Scout, and also preparing the student for Algebra in 8th Grade."
"Read more with the student. We're trying to slow down and break these words into smaller and more comprehensible sounds, and adding medium sized words to the student's sight reading vocabulary."
Nearby Cities:
Thornton Reading Tutoring
,
Boulder Reading Tutoring
,
Lakewood Reading Tutoring
,
Golden Reading Tutoring
,
Arvada Reading Tutoring
,
Longmont Reading Tutoring
,
Broomfield Reading Tutoring
,
Northglenn Reading Tutoring
,
Wheat Ridge Reading Tutoring
,
Lafayette Reading Tutoring
,
Louisville Reading Tutoring
,
Erie Reading Tutoring
,
Federal Heights Reading Tutoring
,
Superior Reading Tutoring
,
Colorado Reading Tutoring
Nearby Tutors:
Thornton Reading Tutors
,
Boulder Reading Tutors
,
Lakewood Reading Tutors
,
Golden Reading Tutors
,
Arvada Reading Tutors
,
Longmont Reading Tutors
,
Broomfield Reading Tutors
,
Northglenn Reading Tutors
,
Wheat Ridge Reading Tutors
,
Lafayette Reading Tutors
,
Louisville Reading Tutors
,
Erie Reading Tutors
,
Federal Heights Reading Tutors
,
Superior Reading Tutors
,
Colorado Reading Tutors
Call us today to connect with a top
Reading tutor in Denver, CO
(720) 305-6032