Call Now to Set Up Tutoring:
(720) 305-6032
Private In-Home and Online MCAT Tutoring in Denver, CO
Receive personally tailored MCAT lessons from exceptional tutors in a one-on-one setting. We help you connect with in-home and online tutoring that offers flexible scheduling and your choice of locations.
How can MCAT tutoring help you succeed?
If you are a pre-med student preparing to graduate, then you are also likely preparing to apply to medical schools. This means you will need to take the Medical College Admission Test (MCAT). Studying for this test alone can be an overwhelming task. Varsity Tutors can help you find an experienced MCAT tutor in Denver, Colorado, who can work with you around your schedule. Your tutor understands that right now is a busy time for you, and therefore, you can choose the place and time that works best for you to meet with them. This may include online sessions as well.

A private Denver, Colorado, MCAT tutor can explain to you what to expect on test day and how the test is structured. Many students experience test anxiety before an important exam due to not knowing what to expect as well as the fact that each section of the exam is timed. Because of this, you and your tutor may decide to work through practice exams together, while your tutor times each section. On the day of the test you will have 95 minutes to complete every section but the critical analysis and reasoning skills portion (for which you will have 90 minutes). By going over the sections while your tutor times you, you can get practice taking the test in an environment that mirrors that of exam day.

This also provides an opportunity for your tutor to teach you valuable pacing techniques. Once you have completed each section, you and your tutor can score them together. This means that you can receive an in-depth explanation of answers you may have gotten wrong. While you can check your answers yourself with answer keys for practice tests, working with a private tutor allows you to have a mini-lesson on each area you struggled with. This also allows you to ask as many questions as you need.

Because you are the only student working with your Denver MCAT tutor during your sessions, you can also pick and choose the areas you cover. For example, you may decide that multiple concepts in the chemical and physical foundations of biological systems section trip you up, but you do just fine with social foundations of behavior concepts. In this case, you and your tutor can skip the section you do well on and focus your time and energy on the section or sections you struggle with.
Don't wear yourself out stressing about how to prepare for the MCAT on your own. Contact Varsity Tutors today for assistance finding a skilled and experienced MCAT tutor in Denver.
Recent Tutoring Session Reviews
"Discussed the student's expository essay using steps in a process.  Marked improvement in grammar and focus.  Still needs additional work in organization, but he has improved also in this area since June.  Worked on specifics of comma usage with few errors by the student.  "
"The student and I began to go through some of the math drills. We're trying to improve both her math and writing score by approximately 50 points each, and improving speed is probably going to be extremely important to both."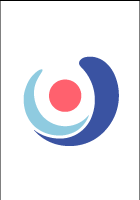 "Today was my last session with the student. We first talked about a plan for the weeks leading up to his actual MCAT. Then we went over the practice MCAT test he took. He was pretty happy with the score and I feel that as long as he stays confident and calm during the actual test, he can reach his goal score. Then in the remainder of our time, we reviewed SN1, SN2, E1, and E2 O-Chem reactions and also Electrochemistry and Titrations. We did about 5 practice passages on the latter two subjects."
"The student and I met and reviewed. He has been regularly working through the practice tests and then reviewing his answers and concepts he needs further review on. We went over verbal reasoning, biological sciences and physical sciences. We discussed strategies for improving his score and how to best learn from your previous mistakes. He needs to develop his strategy for more demanding verbal passages since he is able to do well on most passages but will do poorly on 1-2 passages which has a severe impact on his score. We discussed the strategy of using the topic sentences and key words to develop a "main idea" which you can then use to answer the passage's questions. We also did some brief review of Le Chatelier's principle in the physical sciences. He showed some improvement in his utilization of kinetic equations. He will need to continue working through the difficult wording of some physical science passages."
"In today's lesson we focused on dealing with longer and more difficult passages and tactics to properly solve each problem. We also went through how it is necessary to find backing from the passage for each answer choice."
"We spent the session doing verbal practice. First, the student updated me on how her practice tests have been going. We focused on the weaknesses as we first did a passage together. Making sure we thoroughly understood before attacking the questions. I tried to show the student that you can find the definitively right answer, but you can also often eliminate bad answers and find the answer by process of elimination. We finished by doing a passage at real-speed, so I could see the student think on her own."
"Continued with inclined planes and pulley systems after reviewing material covered in previous sessions. Then covered center of mass and center of gravity, and finished the session with a review of several practice problems. The student showed improvement with her critical thinking skills and ability to reason as required by the MCAT. It was also clear that she has been studying and reviewing on her own."
"Today the student and I covered acids and bases in the chemistry section of the practice test. We reviewed the content of the section, including practice problems during the review, then took a practice 30 min exam. We then took the time to create a firm strategy for passage mapping and summary statements for each question after the passage. The student will try the extended passage mapping with optics and electrochemistry before our next meeting. As has been noted before, she has a good grasp of the material. The systematic approach will be used to reduce the "guesswork" of the question and prevent anxiety over answering some types of questions. The student came well prepared for today's session."
"Today, the student and I worked on magnetic fields (external and generated) and magnetic forces, electrochemistry and electrochemical cells (galvanic and electrolytic), and viruses (structure, reproduction/life cycle, genome composition). We spent the last few minutes discussing general strategies for approaching passages. Overall, it was a productive session."
"We covered college application processes, then we covered verbal reasoning and reading passages. We covered test taking techniques, and how to work with the multiple choice questions associated with the passages."
"We reviewed concepts in biology, physics, and chemistry. We completed problems on circular motion, rotational forces, and force/work/power. We also completed problems on neurology and action potentials. The student showed great improvement on the last practice exam!"
"The student and I have covered critical reading as well as gone over a multitude of problems involving organic chemistry. He is taking the test on July 2nd, but we will meet once more before then just to address any last minute concerns."
Nearby Cities:
Thornton MCAT Tutoring
,
Boulder MCAT Tutoring
,
Lakewood MCAT Tutoring
,
Golden MCAT Tutoring
,
Arvada MCAT Tutoring
,
Longmont MCAT Tutoring
,
Broomfield MCAT Tutoring
,
Northglenn MCAT Tutoring
,
Wheat Ridge MCAT Tutoring
,
Lafayette MCAT Tutoring
,
Louisville MCAT Tutoring
,
Erie MCAT Tutoring
,
Federal Heights MCAT Tutoring
,
Superior MCAT Tutoring
,
Colorado MCAT Tutoring
Nearby Tutors:
Thornton MCAT Tutors
,
Boulder MCAT Tutors
,
Lakewood MCAT Tutors
,
Golden MCAT Tutors
,
Arvada MCAT Tutors
,
Longmont MCAT Tutors
,
Broomfield MCAT Tutors
,
Northglenn MCAT Tutors
,
Wheat Ridge MCAT Tutors
,
Lafayette MCAT Tutors
,
Louisville MCAT Tutors
,
Erie MCAT Tutors
,
Federal Heights MCAT Tutors
,
Superior MCAT Tutors
,
Colorado MCAT Tutors
Call us today to connect with a top
MCAT tutor in Denver, CO
(720) 305-6032