We are open Saturday and Sunday!
Call Now to Set Up Tutoring:
(720) 305-6032
Private In-Home and Online Mandarin Chinese Tutoring in Denver, CO
Receive personally tailored Mandarin Chinese lessons from exceptional tutors in a one-on-one setting. We help you connect with in-home and online tutoring that offers flexible scheduling and your choice of locations.
How can a Mandarin Chinese tutor help you?
The growth of the global economy has made the need to study a foreign language an urgent one. Mandarin Chinese is one of the most popular languages on the planet, as it is spoken by more than a billion people. The emergence of China as a player in the business world has also increased the call for students who may understand both Mandarin Chinese and English.

However, the differences in sentence structure, grammar, and written characters may leave your child confused and frustrated when trying to learn Mandarin Chinese. If this is the case, you may want to consider connecting with a private tutor for your child. Varsity Tutors may connect you with experienced Mandarin Chinese tutors in Denver, CO, who are experts in their field and skilled at teaching students of all levels.

Several expert Mandarin Chinese tutors are also native speakers. Virtually all tutors have years of classroom teaching experience in high schools, colleges, or universities. Other tutors have extensive experience teaching business owners and government employees how to speak, read, and write the language.

A professional Mandarin Chinese tutor in Denver may cater a study plan specifically designed for your child. The normal classroom setting of lectures, text assignments, and writing drills may make your student feel overlooked by their teachers, which may make them drop out of the learning process. A skilled tutor in Mandarin Chinese may impart life into the study of the language for your child, while also providing a conversational partner with whom they may test their speaking and listening skills.

Many students encounter test anxiety, no matter what the subject. When a language such as Mandarin Chinese is involved, a language that is so different from English, your child may feel even more pressure. A veteran Mandarin Chinese tutor may give your student some valuable strategies for taking on such a tests, as well as boosting their confidence before they go into the exam.

Varsity Tutors may help you find a skilled, independent tutor near Denver, CO, who may guide you on the path toward Mandarin Chinese understanding. Tutors are available to meet with your child after school or on weekends, and at a location of your choice. Your child may also connect with a tutor through a real-time video connection with our online live interactive learning platform.

You may get connected with a skilled Mandarin Chinese tutor in Denver by contacting Varsity Tutors. Call us today to find out how to get started!
Recent Tutoring Session Reviews
"During this session, I read over the final draft of the student's essay regarding violence in Roman society, made some revisions, and helped him create a works cited page for it. After all of this was done, we submitted it online to the learning site. With the remaining time, we started to go over the next lesson, which was degrees of adverbs in Latin. I went through the lesson with him, did a few practice questions, and I plan to have him take the quiz over adverbs during our next session."
"Worked on practice problems for the student's new unit - parabolas. Graphed parabolas. Discussed a(x-squared) + bx + c formula and how to tell if a parabola is going to face upward or downward. Worked on finding the vertex of parabolas, whether or not the vertex is a max. or min. point on the graph, and finding the axis of symmetry and y-intercept of the parabola.

The student showed a good grasp of the material, but I would encourage him to take more notes in class. Overall, he did focus when prompted and showed good understanding of the beginning of this chapter material.  "
"The student and I met from 11-12:30. We worked on applications of integration techniques regarding cost, revenue, profit, future value, present value, and consumer surplus. We also worked a bit more with u substitution for integrals. Part of the session we also spent on his quiz submission."
"I met with the student and reviewed Spanish concepts of pronouns, masculine and feminine articles, and adjectives ( masculine and feminine). I had a little time left over so I actually helped one of their younger siblings with her Spanish homework as well."
"We spent today's session completing and finalizing the student's research paper. There was not much left to correct, just a few restructuring of sentences and very few grammatical mistakes. After finishing the research paper, we worked on memorizing his vocabulary list for Chinese. On Monday he will have a quiz as review for the current list."
"The student reviewed classroom and body part vocabulary, asking and answering questions, and giving commands. He has become much more comfortable forming complete sentences and responding to questions in Chinese without asking for a translation. He practiced writing vocabulary from the test vocabulary list using graph paper to improve his handwriting."
"We reviewed all questions and answers in the final review sheets given by the teacher regarding the final exam. Today we focused on the oral part, since client has the final oral exam next week. We reviewed about 4 times. She was able to answer all of them correctly in the end."
"The students made flashcards for Chinese vocabulary. First they drew pictures, then spelled out how they would pronounce it in Chinese, and finally copied some Chinese characters on the other side."
"We practiced self-introduction languages again. The student re-introduced himself to me as if I were a stranger. I asked him many questions about himself and he was able to answer them clearly."
"We began by going over the homework the student had completed. Most of it was correct, but there were a couple small mistakes I went over with him. We then went over some grammar points from the new lesson and I had him make up sentences using them."
"We finished reviewing up to Chapter 22 of the student's textbook. We have started the test review sheet for his make-up test. The area he needs to work on most is vocabulary, especially his recall of characters. His recognition is better but needs improvement. His grammar needs work, as he often translated straight from English, and the Chinese became convoluted."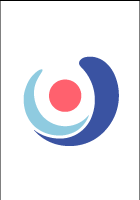 "We started converse in Mandarin Chinese the moment we met. He is smart and willing to learn. His level of Mandarin in terms of speaking is good. Need to work on the tone. We talked about his friends, favorite toys, and Chinese zodiacs. I was able to correct him in some words' pronunciation. We also worked on some Chinese homework that was assigned by summer school."
Nearby Cities:
Thornton Mandarin Chinese Tutoring
,
Boulder Mandarin Chinese Tutoring
,
Lakewood Mandarin Chinese Tutoring
,
Golden Mandarin Chinese Tutoring
,
Arvada Mandarin Chinese Tutoring
,
Longmont Mandarin Chinese Tutoring
,
Broomfield Mandarin Chinese Tutoring
,
Northglenn Mandarin Chinese Tutoring
,
Wheat Ridge Mandarin Chinese Tutoring
,
Lafayette Mandarin Chinese Tutoring
,
Louisville Mandarin Chinese Tutoring
,
Erie Mandarin Chinese Tutoring
,
Federal Heights Mandarin Chinese Tutoring
,
Superior Mandarin Chinese Tutoring
,
Colorado Mandarin Chinese Tutoring
Nearby Tutors:
Thornton Mandarin Chinese Tutors
,
Boulder Mandarin Chinese Tutors
,
Lakewood Mandarin Chinese Tutors
,
Golden Mandarin Chinese Tutors
,
Arvada Mandarin Chinese Tutors
,
Longmont Mandarin Chinese Tutors
,
Broomfield Mandarin Chinese Tutors
,
Northglenn Mandarin Chinese Tutors
,
Wheat Ridge Mandarin Chinese Tutors
,
Lafayette Mandarin Chinese Tutors
,
Louisville Mandarin Chinese Tutors
,
Erie Mandarin Chinese Tutors
,
Federal Heights Mandarin Chinese Tutors
,
Superior Mandarin Chinese Tutors
,
Colorado Mandarin Chinese Tutors
Call us today to connect with a top
Mandarin Chinese tutor in Denver, CO
(720) 305-6032