Call Now to Set Up Tutoring:
(720) 305-6032
Private In-Home and Online HSPT Tutoring in Denver, CO
Receive personally tailored HSPT lessons from exceptional tutors in a one-on-one setting. We help you connect with in-home and online tutoring that offers flexible scheduling and your choice of locations.
How can a tutor help your child master the HSPT?
Varsity Tutors may help you and your child connect with a professional HSPT (High School Placement Test) tutor in Denver, CO. Your child may be able to work with a tutor in an environment that is conducive to their learning needs. If they would rather learn at home, tutors may meet them there, as well as other convenient locations, including libraries and schools, and even the local park! Does your child prefer to do their work online? Tutors may also work with students through our new, unique face-to-face online learning platform! You may decide how often your child needs sessions, and what times may work best for them. A skilled professional HSPT tutor in Denver may give your child much-needed one-on-one attention.

The High School Placement Test is given twice a year, consists of 300 multiple choice questions, and lasts about two and half hours. Students are tested on many different areas including math, reading, language, verbal skills, and quantitative skills. Optional sections, such as mechanics or religion, may also be part of the test as well. Each question is worth one point, and while there are penalties for incorrect answers, it is one of the first of many standardized tests students take, so it is worth their time to help try to improve their study skills with the assistance of a dedicated tutor.

The educational directors at Varsity Tutors may connect you and your child with HSPT tutoring in Denver. They may discuss with you and your child any goals you are looking to accomplish, as well as identify weak areas that require extra assistance. They may then create a learning plan with those goals and obstacles in mind, as well as utilize mock tests, test prep review, and anything else your child may require. Your child's tutor may work with them to improve their math skills, to feel less nervous and better prepared to take a test, and review any elective material that may be included, such as science or religion.

Get ahead of the game, and start preparing for the HSPT now! By studying for this test, your child may also be setting themselves up for success for their scholastic career, such as gaining good test taking habits for the SAT or ACT when they are getting ready for college. If you're looking for HSPT tutors for your child in Denver, CO, the educational directors at Varsity Tutors may be happy to help.
Recent Tutoring Session Reviews
"The student and I worked through most of a practice exam physical science section together. I helped her solve several of the problems and tried to give tips on test-taking strategies and finding key information in the passages."
"We worked through the remaining Math problems that she missed on her second practice test and then went over passages from the Science section.  I figured out that you have about 9 minutes per passage on the Reading section and 5 minutes per passage on the Science section.  She is going to start practicing that timing on the Reading and Science sections in the 4th practice test in the ACT prep book."
"We reviewed math concepts from last time. Then we practiced usage and reading. She did well on the reading, but forgot about semicolons on her usage, once she was reminded, she easily corrected her mistakes. We practiced arithmetic, focusing on doing the operations quickly."
"We did Practice Test 6 (pp. 505-515); Practice Test 5 (pp. 462-468); Essay review; and analogies from SSAT Practice Test 3 (pp. 516-521). The student is quick to learn idioms and constructs in American English."
"Today we began working on the actual assessment practice test, so she can become familiar with the exact format and question types on the exam. She completed the reading portion of the exam, and some of the quantitative section. Next session we will continue to work on this practice test. For homework, the student will continue working on exercises to increase her vocabulary."
"1) Reviewed his answer choices and his work that I assigned to him: a Vocab and Verbal section of the practice test.
2) Reviewed wrong answer choices from those sections
3) Supervised a timed math section he completed.
4) Reviewed his answers with him
5) Completed a vocab memory exercise."
"We worked exclusively on the test for this session. We went over questions for each section and did a lot of speed drills for math and verbal reasoning. He still needs some repetition with the test so he can pick up on the patterns."
"The student and I went over vocabulary terms in the test prep book. He showed me the 10 terms he defined and we discussed those. Afterwards, we practiced analogies using outside reference material. He struggled with the analogies since he didn't understand most of the terms, but his logic for answering the questions was sound. We then broached the new subject of grammar by first looking at sentences, fragments and clauses. He understood this part pretty well since he already had some exposure to it however I had to correct a misconception about the difference between independent and dependent clauses."
"The student and I continued to go over geometry problems and review for the test on Saturday. I had asked her to complete three pages of problems which covered coordinate geometry and the Pythagorean Theorem. She was comfortable with the coordinate problems, but had not really ever seen or used the Pythagorean Theorem before. We spent the majority of the time going over those problems, writing down rules, looking at "special triangles", and applying what we had gone over to practice problems from standardized tests. We quickly went through the coordinate problems, and practice using slope to find more points on a line. I assigned her three sections of a practice test for our next session - the verbal, reading, and language sections. Even though we will continue with math as well, I wanted to see how comfortable she was with these sections."
"The student and I reviewed the practice sections of Practice Test 6 that she completed (Language and Quantitative) and clarified any errors that were made. We discussed strategies and techniques for approaching verbal logic questions on the test (i.e.: "If the first two statements are true, then the third is..." and "what word does not belong?") She practiced using these strategies using the practice book and completed chapter 10 exercise 1 with my assistance and then exercise 2 independently and we reviewed her answers. She seemed to show improvement from the practice test to the completion of these exercises. She independently completed an analogy match-up game. To help build her vocabulary, she was sent a PowerPoint with 10 new vocabulary words that we reviewed and put into sentences. She was told to keep this PowerPoint to review before the test, and will review more vocabulary words before the day of her test."
"The student and I spent most of the session focusing on the Mathematics section. We used sample questions from the study guides to review some of the skills that the student felt less confident in her ability to apply. We also talked about the importance of going through the math section in at least two rounds, with the first pass for questions she can answer easily and quickly and the second pass for questions that are more difficult or time consuming."
"The student had a few questions in math, so we found sample problems online to practice factorizing and FOILing as well as prime factorization and simplifying radicals. He had another math review packet for us to work through."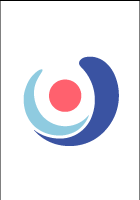 Nearby Cities:
Thornton HSPT Tutoring
,
Boulder HSPT Tutoring
,
Lakewood HSPT Tutoring
,
Golden HSPT Tutoring
,
Arvada HSPT Tutoring
,
Longmont HSPT Tutoring
,
Broomfield HSPT Tutoring
,
Northglenn HSPT Tutoring
,
Wheat Ridge HSPT Tutoring
,
Lafayette HSPT Tutoring
,
Louisville HSPT Tutoring
,
Erie HSPT Tutoring
,
Federal Heights HSPT Tutoring
,
Superior HSPT Tutoring
,
Colorado HSPT Tutoring
Nearby Tutors:
Thornton HSPT Tutors
,
Boulder HSPT Tutors
,
Lakewood HSPT Tutors
,
Golden HSPT Tutors
,
Arvada HSPT Tutors
,
Longmont HSPT Tutors
,
Broomfield HSPT Tutors
,
Northglenn HSPT Tutors
,
Wheat Ridge HSPT Tutors
,
Lafayette HSPT Tutors
,
Louisville HSPT Tutors
,
Erie HSPT Tutors
,
Federal Heights HSPT Tutors
,
Superior HSPT Tutors
,
Colorado HSPT Tutors
Call us today to connect with a top
HSPT tutor in Denver, CO
(720) 305-6032