We are open until 8pm!
Call Now to Set Up Tutoring:
(214) 206-7940
Private In-Home and Online Mandarin Chinese Tutoring in Denton, TX
Receive personally tailored Mandarin Chinese lessons from exceptional tutors in a one-on-one setting. We help you connect with in-home and online tutoring that offers flexible scheduling and your choice of locations.
Recent Tutoring Session Reviews
"Today was my first session working with the student. Most of the session was spent introducing ourselves and conversing in Mandarin. I had tested him on basic character recognition, which he did very well. When it came to conversing in Mandarin, he did even better. We have worked out a way to help him with his progress, focusing mostly on speaking and conversation for now, and if it seems to improve, we will begin to introduce character writing."
"The student and I went over a quiz and the homework assigned last session. Then we started a new lesson. I assigned some homework for the new lesson."
"The student and I reviewed times, dates, and hobbies. He is becoming much more fluent in having a conversation and better at retaining vocabulary. We also reviewed body parts and animals."
"The student and I covered: Reviewed different colors. Review Eyes and Tails. Reviewed ice cream, vanilla and chocolate. New Word: Shoes, Mountain, River, Table and Chair."
"Moved on to the second dialogue. He learned how to ask for directions and how to give directions. The student continued showing interest learning new materials."
"We learned how to use the word "but" and introduced a unique sentence pattern for asking questions in Chinese - the verb-not-verb pattern."
"Today, we introduced "Four seasons," reviewed "Do you have free time?", "self-introduction" and "my day.""
"We worked on Lesson 20: At The Airport. I helped the student with the writing of new vocabulary and the speaking and usage of new grammar. Five new Mandarin radicals were introduced in this session."
"We did an exercise (Chinese to English translation) that covers whole unit 3. Studied Unit 4 lesson 1, words for colors. Learned a few extra words. Made conversations regarding: hobbies, colors, adverbial of time, daily routine, and family members."
"We continued practicing the self-introduction languages so that the student could would understand the material. Went over some new vocabularies about connector phrases, level of frequency phrases. He is getting more knowledgeable about speaking Mandarin and is better at remembering the phrases."
"Today we reviewed chapters 1-5, and started chapters 6-8. The student is still trying to memorize the basic characters. He is practicing with flashcards to get them down. He does well with pinyin. We also started working on basic grammar."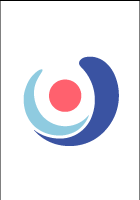 "We began by reviewing the homework the student had done. Next, he asked me a few questions about the homework and what we went over the previous session. After that we went through the first dialogue of the next lesson. Finally, we conversed in Chinese."
Nearby Cities:
Plano Mandarin Chinese Tutoring
,
University Park Mandarin Chinese Tutoring
,
Allen Mandarin Chinese Tutoring
,
McKinney Mandarin Chinese Tutoring
,
Irving Mandarin Chinese Tutoring
,
Carrollton Mandarin Chinese Tutoring
,
Garland Mandarin Chinese Tutoring
,
Grand Prairie Mandarin Chinese Tutoring
,
Arlington Mandarin Chinese Tutoring
,
Dallas Mandarin Chinese Tutoring
,
Fort Worth Mandarin Chinese Tutoring
,
Lewisville Mandarin Chinese Tutoring
,
Richardson Mandarin Chinese Tutoring
,
Frisco Mandarin Chinese Tutoring
,
Flower Mound Mandarin Chinese Tutoring
Nearby Tutors:
Plano Mandarin Chinese Tutors
,
University Park Mandarin Chinese Tutors
,
Allen Mandarin Chinese Tutors
,
McKinney Mandarin Chinese Tutors
,
Irving Mandarin Chinese Tutors
,
Carrollton Mandarin Chinese Tutors
,
Garland Mandarin Chinese Tutors
,
Grand Prairie Mandarin Chinese Tutors
,
Arlington Mandarin Chinese Tutors
,
Dallas Mandarin Chinese Tutors
,
Fort Worth Mandarin Chinese Tutors
,
Lewisville Mandarin Chinese Tutors
,
Richardson Mandarin Chinese Tutors
,
Frisco Mandarin Chinese Tutors
,
Flower Mound Mandarin Chinese Tutors
Call us today to connect with a top
Mandarin Chinese tutor in Denton, TX
(214) 206-7940